Brazil insist revenge is not on the agenda as the World Cup hosts bid to all but secure their place in the last 16 against rivals Mexico in Fortaleza on Tuesday.
 Mexico Looking for Olympic Magic Over Host Brazil
06/16/2014
Brazil insist revenge is not on the agenda as the World Cup hosts bid to all but secure their place in the last 16 against rivals Mexico in Fortaleza on Tuesday.
Mexico shattered Brazil's dream of winning the only major prize missing from their honors list two years ago, when they stunned the South Americans 2-1 to claim the Olympic gold medal in London.
But forward Hulk insisted there was no question of Brazil looking to settle a score as they face the Mexicans at the Castelao Stadium. It is the same venue where they met in the group stage of the Confederations Cup last year, when Luiz Felipe Scolari's side claimed a 2-0 victory.
That success means a measure of revenge has already been exacted, and Hulk said that Brazil will only have one thing on their minds come kick-off on Tuesday.
"In the Confederations Cup we tried to think only about winning the game and it will be the same this time. If we think about revenge it could cause us problems," said the powerful forward, who scored in the Olympic final clash.
Nevertheless, the Olympic defeat left its mark on him, Thiago Silva, Marcelo, Oscar and Neymar, the five members of Brazil's 2014 squad who featured at Wembley.
"Of course I was very sad. It is a medal that Brazil have never won and we lost the final. Mexico are a very good team. I just hope the Selecao, in the next Olympics (in Rio de Janeiro), can win gold," said Oscar, one of the standout performers in Brazil's opening 3-1 win against Croatia in Sao Paulo last Thursday.
Of Tuesday's encounter, the Chelsea player added: "It will certainly be as difficult as last year. In the World Cup there is an extra desire to win and I hope we can do so again this time. Mexico are a very different side to Croatia. They play the ball out from the back well and are very good on the counter-attack."
The current Mexico side, featuring eight members of the gold medal-winning 2012 team, also started their Group A campaign in positive fashion, beating Cameroon 1-0 in Natal on Friday.
Oribe Peralta scored the only goal in that game and Brazil are quite familiar with his threat -- he netted a brace in the Olympic final as well.
The hosts are more concerned by Mexico's left wing-back Miguel Layun, the Club America player was a constant danger against Cameroon and could cause problems for the right side of the Brazil defence, where Dani Alves was frequently caught out against Croatia.
Of greatest concern to Mexico, however, would appear to be the potential of Turkish referee Cuneyt Cakir to be swayed by the pressure from the passionate home fans, after seeing the Selecao benefit from a controversial penalty award against Croatia.
"It is not something you can compete against. You have to accept things and fight to try and prevent them from happening," said Mexico captain Rafael Marquez, a veteran of four World Cups.
Mexico must also attempt to improve on a miserable record against Brazil in World Cups -- in three previous meetings, El Tri have been beaten every time and have never scored a goal, although the last clash came in Chile in 1962.
Neither Mexico coach Miguel Herrera nor his counterpart Scolari are likely to make many changes to their starting line-ups for the game, but the fitness of Hulk remains a source of real worry for the latter after the Zenit St Petersburg player pulled out of training early on Sunday with a hamstring problem, and sat out Monday's session at the Castelao too.
"If there is a problem with Hulk I will have to completely change the system we have used for some time," said Scolari.
"The way he positions himself, on the right and on the left (makes him a threat). But I have players with different characteristics and qualities who can bolster the team."
| | | | | | | |
| --- | --- | --- | --- | --- | --- | --- |
| | | | 49 | | | |
04/30/2016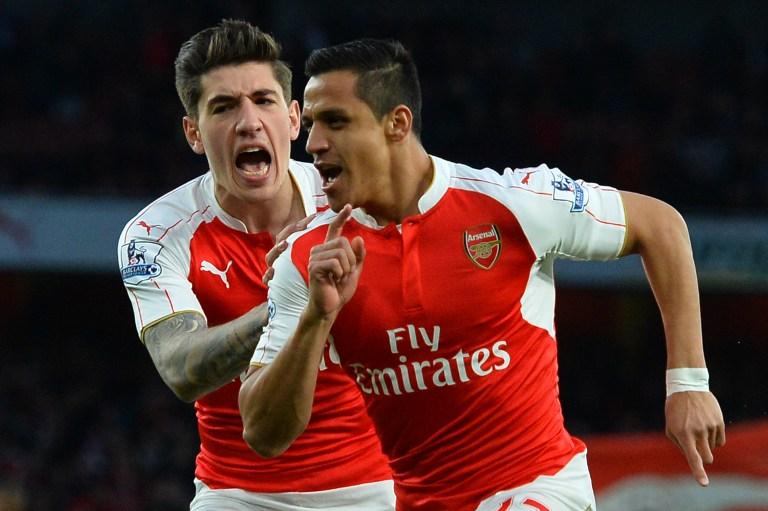 | | | | | | | |
| --- | --- | --- | --- | --- | --- | --- |
| | | | 6 | | | |
| | | | | | | |
| --- | --- | --- | --- | --- | --- | --- |
| | | | 3 | | | |
04/26/2016