Simply put, he is a winner. Nothing more, nothing less. Landon Donovan's impact on the U.S. National Team has been like his career -- extraordinary.
How Landon Donovan transformed American soccer
10/09/2014
Simply put, he is a winner. Nothing more, nothing less.
Landon Donovan's impact on the U.S. National Team has been like his career -- extraordinary.
Entering his final international match, Donovan's scoring exploits for the USA have been defined by a pair of dos a cero games.
He scored his first goal for the red, white and blue in his very first USA appearance in a 2-0 win over Mexico on Oct. 25, 2000. He scored No. 57 and his most recent only in a 2-0 victory over El Tri in a game.
From his very first goal for the red, white and blue in an international friendly in a 2-0 win over Mexico in 2000 to his last and most recent goal -- in another 2-0 triumph over El Tri, this time in World Cup qualifying last September, Donovan has been the go-to man, the player who made a difference on both sides of the field, whether it was scoring a goal, setting up a teammate or even playing defense.
The latter obviously got lost in the shuffle due to his extraordinary attacking skills. But make no mistake -- for all of the goals he scored, whether it be for club or country -- Landon Donovan has been a team player.
It's funny that the words "has been" was used in the previous sentence, because the LA Galaxy standout is far from one in his final season as a player and still has plenty left in his tank. He is retiring on his terms, not waiting for someone to push him out the door as U.S. national coach Jürgen Klinsmann did earlier this year as cut him from the U.S. World Cup team earlier. The Americans reached the Round of 16 without Donovan, although we will be forced to only wonder if the Americans could have gone further with him in the Starting XI or coming off the bench in a key situation.
On Friday, Landon will have one last hurrah at the international level in his farewell game as the USA hosts Ecuador in an international friendly at Rentschler Field in East Hartford, Conn. The fans will have an opportunity say goodbye to U.S. fans and vice versa. Donovan, who has captained the team on several occasions in the past, will do so one last time in an encounter that is expected to elicit mixed emotions from the spectators, teammates, soccer officials, media and probably himself.
"Not many national team players get the opportunity to say goodbye," said former U.S. national team captain John Harkes, who had a retirement game by his former MLS club, D.C. United in 2003. "He's a tremendous player. As a young player he took on a tremendous responsibility to lift the game to new heights."
In baseball, scouts and insiders like to talk about a five-tool player.
Well, Donovan has five essential tools while playing the beautiful game.
He has skills.
He has pace.
He has the shooting ability.
He has the passing ability.
He has the vision.
"It's a combination of skill sets," Harkes said. "Technique, soccer IQ, speed with and without a ball."
It isn't a coincidence that the U.S.'s dominance in CONCACAF and of Mexico coincided with Donovan's ascension into a vital role on the U.S. national side.
He will be the first to tell you it has been much more than a one-man show, but teams that soar to the next level need that one catalyst, that special player who can do wondrous things, especially when the game is on the line.
Donovan, who had a damn good supporting case through the years with the likes of Brad Friedel, Kasey Keller, Tim Howard, Carlos Bocanegra, Oguchi Onyewu, Cobi Jones, Claudio Reyna, Earnie Stewart, Michael Bradley, Brian McBride, Clint Dempsey, among others, has been the one who could take the team on his back.
"In the big moments, in the big games, he has been a clutch performer," said Harkes, a host on SiriusXM radio. "He wouldn't shy away from them. He would step up. He's going to be missed. He has been such a quality player in the U.S."
If you want to measure Donovan's national team accomplishments by his personal numbers you can go on forever.
- He has scored more goals than any other U.S. men's player (57).
- He has set up more goals than any other American men's player (58).
- Likewise in Major League Soccer with, leading the way with 144 goals and 136 assists.
And so on and so on and so on.
But since Donovan is a team player, it would be better to measure his achievements by well, his team numbers.
How about these eye openers?
* According to my count, he has played in more winning games -- 90 -- than any other American men's player.
* Domestically, he has been the backbone for five MLS Cup championships (2001, 2003, 2005, 2011, 2012), with perhaps a sixth and a Hollywood ending in the offing with the LA Galaxy on Dec. 7.
* Four CONCACAF Gold Cup crowns -- 2002, 2005, 2007 and 2013.
* And of course, two marvelous World Cups in three overall appearances (I promise I won't mention the Germany 2006 debacle again, at least not in this article).
In 2002, Donovan helped the USA, ripped apart by injuries and suspensions come within a handball of reaching the semifinals. As a 20-year Donovan was simply, well, magnificent. He scored twice, played out of his skin and helped the USA beat arch rival Mexico in the Round of 16, 2-0. FIFA president Sepp Blatter said the young American was the young player of the tournament before there was a young player of the tournament award.
Eight years later and putting 2006 in his rear view mirror (OK, I lied, I mentioned that World Cup again) Donovan took center stage with a scintillating performance, connecting on arguably the most dramatic goal in U.S. soccer history with time running out. That goal saved the USA, propelling his side from a third-place elimination to group winners with his fabulous and dramatic stoppage-time goal in the 1-0 triumph over Algeria. People tend to forget he added a third tournament goal in the second round against Ghana, but they tend to forget that because the USA exited the competition with a 2-1 defeat.
The American soccer public was hoping it would be more of the same in Brazil this June and perhaps July, but Klinsmann found a way to keep LD off the scoresheet by keeping him at home.
Donovan is scheduled to play all of 30 minutes in the match -- as captain. There could be some young Americans making their debuts or trying to make the proper impression on Klinsmann, especially since we are in a new World Cup cycle (Russia 2015), but regardless what transpires, the game should be his.
If we are lucky, perhaps will see Donovan give an open teammate a pass or celebrate a goal while wearing the red, white and blue for one last time.
"He is a unique player in respect of elevating the game to a new level in this country," Harkes said. "He has been instrumental in the growth of this game in this country."
Just who will step into Donovan's shows and continue to be that player who can make a difference so many ways?
Perhaps the really scary and sad thing as we celebrate the end of a great career is that there is no true young American player who has stepped forward to show he can turn a game like Landon Donovan can.
Or is there? Next week, I will examine that question and maybe even answer "who is the next Landon Donovan?"
04/30/2016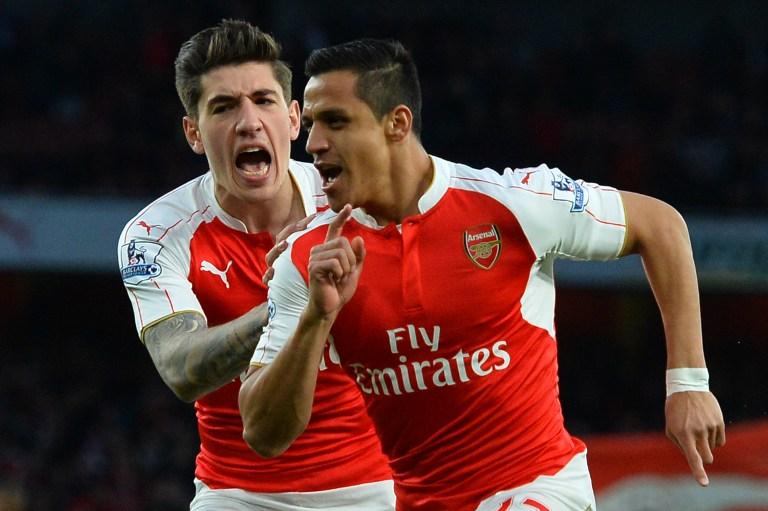 | | | | | | | |
| --- | --- | --- | --- | --- | --- | --- |
| | | | 6 | | | |
| | | | | | | |
| --- | --- | --- | --- | --- | --- | --- |
| | | | 3 | | | |
04/26/2016