Diego Simeone´s arrival at the helm of Atlético has put an end to Real Madrid´s 14 year dominance
How Simeone painted Madrid red
04/21/2015
In the dying moments of Diego Simeone's second Madrid derby in charge of Atletico, a banner was lowered behind the goal his side was defending to display a stinging message: "Wanted: A dignified rival for a decent derby".
The display by the Real Madrid ultras had more truth to it than the usual chutzpah exchanged between rival fans.
It had been 13 years since Atletico had beaten Real, a run that would stretch into a 14th year and 25th match when Real's reserves won out once more at the Vicente Calderon five months later.
Suddenly, though, on an unseasonably cold Madrid May evening, the tide began to turn in the Spanish capital.
Having waited for so long for a derby win, Atletico did so in style by beating Real in their own backyard at the Santiago Bernabeu to win the Copa del Rey in what proved to be Jose Mourinho's last competitive game in charge.
In 14 derbies in less than two years since, Atletico have won six to Real's four and added the Spanish Supercup and an unthinkable La Liga title to their trophy haul in just over three years since Simeone took over.
Moreover, three of the five trophies won under the Argentine have been garnered by overcoming the vast gap in financial wealth between Atletico and their neighbors, as well as Spanish football's other powerhouse, Barcelona.
Simeone has revolutionized a club that once used to revel in their label as "El Pupas" - the jinxed ones.
Even the club's own marketing campaign used to be based around a confused young boy asking his father "why do we support Atleti?"
Now they have the charismatic leader that means their faith is no longer blind. On Atletico's league title parade last season, Simeone addressed the adoring masses with the symbolic message: "This is not just a league title, ladies and gentlemen, this is something much more important that these boys have shown you, that if you believe and you work, you can achieve."
The remnants of Atletico's historic ability to come up on the wrong side of destiny were still to dog them, though, in the Champions League final in Lisbon against Real last May.
One minute away from winning a first-ever European Cup, just as they had been 40 years ago in their only previous final against Bayern Munich, they conceded with barely a minute remaining.
Real went on to romp to a 10th European Cup 4-1 in extra-time with Simeone being sent off for storming on to the field to confront Raphael Varane as tempers flared.
Yet, it is a testament to the change in mental strength around the club that rather than be beaten down by that experience, Atletico have rolled off a seven-game unbeaten streak in the derby themselves this season, which leaves Wednesday's Champions League quarter-final, second leg, tantalizingly poised after a 0-0 first-leg stalemate last week.
"Atletico is a very different club now," said Fernando Torres on his return to his boyhood club in January.
'El Nino' had never scored at the Bernabeu in six years in his first stint at Atletico; he did so twice in his first visit in his second spell as Atletico dumped Real out of the Copa del Rey just days after his return.
However, as much as Simeone and his players publicly try to deny it, there remains unfinished business from Lisbon.
Simeone himself acknowledged ahead of last week's first leg that victories in the league, Cup or Supercup cannot be compared to Europe's premier club competition.
Now, presented with the chance to land a knock-out blow to an injury-hit Real in the competition they cherish the most, another date with destiny awaits Torres and the rest of Simeone's men at the Bernabeu on Wednesday.
Source:
Kieran Canning AFP
04/30/2016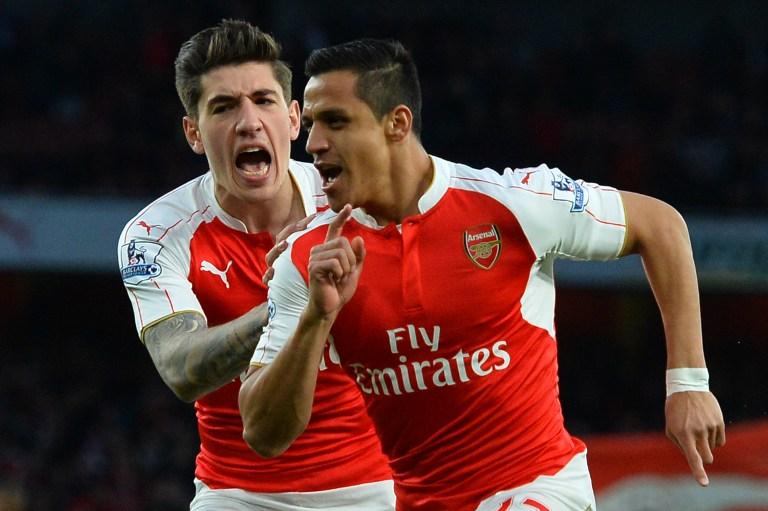 | | | | | | | |
| --- | --- | --- | --- | --- | --- | --- |
| | | | 6 | | | |
| | | | | | | |
| --- | --- | --- | --- | --- | --- | --- |
| | | | 3 | | | |
04/26/2016