International Woe Could Strike Again for Wenger
International Woe Could Strike Again for Wenger
11/17/2015
By Karl Tippins
Although Arsenal boss Arsene Wenger is a confessed fan of the international game, it would be fair to say that he isn't so enamoured by the condition some of his players on their return from national duty. It was only at the beginning of this month that Wenger found himself at loggerheads with Wales manager Chris Coleman, with Coleman responding to what he perceived as an accusation of Wales' treatment causing Aaron Ramsey to suffer a hamstring injury. Wenger has been unlucky in the past, too, with Jack Wilshere and Theo Walcott both having returned injured from England duty in the past. No doubt Germany coach Joachim Low's decision to not pick Mesut Ozil for this round of internationals on the basis of giving him a rest to counteract the lack of a winter break in England would have been music to Wenger's ears.
While club managers are always worried about their players going away for internationals, their concern in increased whenever long haul journeys are involved.
For Wenger, such concerns are exacerbated given one of his key players, Alexis Sanchez, is from South America. However, concern and reality are two different beasts, and Wenger is now facing the possibility of the Chilean missing at least a week of playing, a time which sees Arsenal play West Brom and then Dinamo Zagreb. Both fixtures are key, with Arsenal looking to prove they are real title contenders in England, with victory over Zagreb also essential if they are to retain any hope of somehow qualifying for the next round of the UEFA Champions League.
Sanchez played all 90 minutes of Chile's draw with Colombia on Thursday, and while he has reportedly been struggling with the injury since, he has not been ruled out of Tuesday evening's fixture against Uruguay, instead being labelled a major doubt.
Victory for either side in Montevideo will cement their place in the automatic qualifying spots, and the game is likely to be fiercely contested with CONMEBOL qualifying on hold until the end of March 2016 after tonight.
Chile manager Jorge Sampaoli was somewhat non-committal when asked about Sanchez, telling Sky Sports,
"Alexis has a pain in his calf and we will wait for him until the last minute to see if he is ready to play."
Such an approach has an awful habit of seeing players passed fit only to aggravate an injury and miss and extended length of time. While Wenger has not publicly commented, you can only imagine what he must be thinking.
Should international injury woe strike for the Frenchman and his club once again, no doubt he'll have something to say about it before domestic hostilities resume at the weekend.
04/30/2016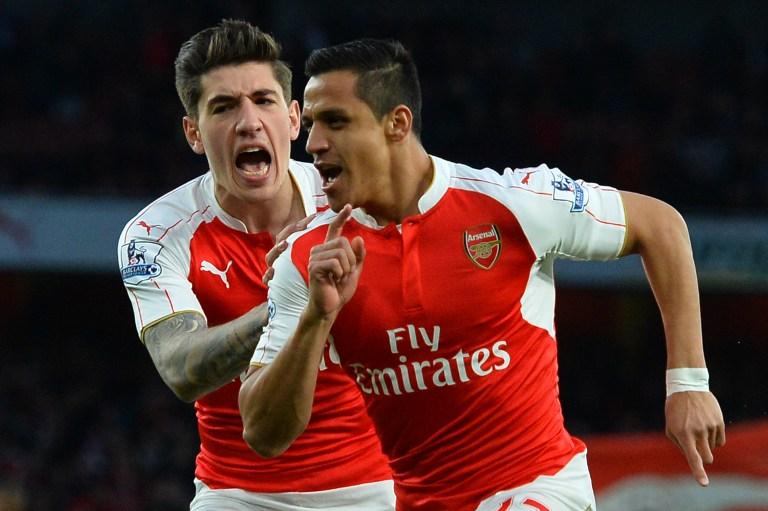 | | | | | | | |
| --- | --- | --- | --- | --- | --- | --- |
| | | | 6 | | | |
| | | | | | | |
| --- | --- | --- | --- | --- | --- | --- |
| | | | 3 | | | |
04/26/2016