US coach Jürgen Klinsmann defended his decision to dump all-time American top scorer Landon Donovan from his World Cup squad, saying Friday the 32-year-old striker simply wasn't good enough.
Jürgen Klinsmann Justifies Snubbing Donovan from World Cup Squad
05/23/2014
US coach Jürgen Klinsmann defended his decision to dump all-time American top scorer Landon Donovan from his World Cup squad, saying Friday the 32-year-old striker simply wasn't good enough.
"The other strikers we see that inch ahead of him," Klinsmann said. "We feel those guys are a little step ahead of Landon in certain areas. That's why we made that decision."
Former German star international and coach Klinsmann noted how Donovan's game has evolved as he has grown older with fewer 1-on-1 attacks and charges into the penalty area. He reflected how players gain experience as they get older but "maybe physically they lose a little bit of an edge".
"He has done an amazing job the last 10 days he was here. He has done everything right," Klinsmann said.
"It has been not easy. These are very close decisions. It's not a decision against a player, in this case Landon. It's a decision for another player. We coaches had the feeling over the last few days. We had an inkling a little bit. We sensed it was the right time now."
Klinsmann, whose US team opens in Brazil against Ghana on June 16, cut his squad on Thursday from 30 in training camp to the final 23-man lineup due to FIFA next month, saying he and his staff felt the timing was right and the selections were clear.
"It's a difficult situation for all of the players coming into a camp. It hangs like a cloud over the group for eight, nine, 10 days. If you wait it gets even heavier," he said. "It's a huge boost for everybody in the 23. We can start preparing for the details going into the match with Ghana."
Klinsmann said that if a US forward is hurt before the US roster is locked into place, he would call on Donovan, who has 57 international goals and sought a fourth World Cup appearance. "If it's a striker, the first one that I call will be Landon Donovan," Klinsmann said.
For now, he is Lan-done. And that was a shock for some of his long-time teammates. "It's certainly one that catches everybody by surprise," US midfielder Michael Bradley said. "To see him hurting and upset that now he's not going to have another chance to go to the World Cup is certainly hard."
Added US goalkeeper Tim Howard: "The senior players certainly love him and appreciate him. It's hard when you get such tough news."
Klinsmann said he supports players' feelings on teammates but "when it comes down to player selection that's down to the coaches. I'm not looking to the players. In the end, we're the only one to look after every one of them. I don't think all the players have the ability to see all their teammates. Our picture is therefore a different one."
Donovan, who has 114 caps, made his only reaction on Facebook, saying, "I was looking forward to playing in Brazil and, as you can imagine, I am very disappointed."
But Klinsmann said Donovan, who plays for the Los Angeles Galaxy of Major League Soccer, took the snub well.
"He took it highly professionally. Amazing composure," Klinsmann said. "Obviously big disappointment. That's expected. He said he doesn't kind of understand it. He thinks he should be in the 23. I tried to lay out a couple reasons. They are technical. I'm not going into them. I told him I hope he stands by us and if we call him that he will be ready to come back to us. He expressed his disappointment in a professional way and I admire that a lot."
Klinsmann's roster includes 18-year-old midfielder Julian Green, a US-German dual citizen recruited by Klinsmann who only joined the squad last month, and 21-year-old German-born defender John Brooks. Klinsmann denied any World Cup roster spot was promised as a recruiting enticement and said that his own contract extension beyond the 2018 World Cup played no role in his roster choices.
"This is based on today. It had nothing to do with my contract," he said. "It was our strong feeling these guys are ready for World Cup. We see them growing in training and doing well."
As for their lack of World Cup experience, Klinsmann said, "There's always a first time... I don't think it's a factor." Asked if snubbing Donovan put more pressure on the US team to succeed in Brazil, Klinsmann left that for others to judge. "I have to do what I think is the right way," Klinsmann said. "I'm very strongly convinced this is the right way. We'll find out the next seven weeks if it was."
04/30/2016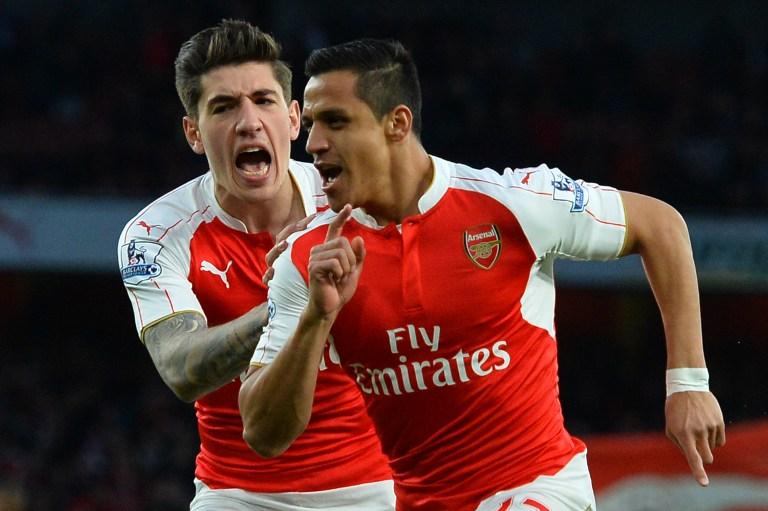 | | | | | | | |
| --- | --- | --- | --- | --- | --- | --- |
| | | | 6 | | | |
| | | | | | | |
| --- | --- | --- | --- | --- | --- | --- |
| | | | 3 | | | |
04/26/2016