The LA Galaxy, in conjunction with Manchester United and Relevent Sports, announced today that the LA Galaxy will play Manchester United in what will be the first encounter between the two clubs, at the Rose Bowl Stadium on Wednesday, July 23 at 7:30 p.m. PT.
LA Galaxy to Host Manchester United at the Rose Bowl 
04/08/2014
The LA Galaxy, in conjunction with Manchester United and Relevent Sports, announced today that the LA Galaxy will play Manchester United in what will be the first encounter between the two clubs, at the Rose Bowl Stadium on Wednesday, July 23 at 7:30 p.m. PT.
The LA Galaxy vs. Manchester United match is included in LA Galaxy's Season Ticket Members' plans. Fans can immediately purchase a ticket for the LA Galaxy-Manchester United match by becoming an LA Galaxy Season Ticket Member by calling 877-3GALAXY (342-5299) or visiting www.lagalaxy.com/tickets.
Galaxy Season Ticket Members will receive the same number of seats at the Rose Bowl Stadium as they have in their plan and will be given the opportunity to purchase additional tickets. Season Ticket Members will utilize Bonus Games B and C for the Galaxy – Manchester United match. Multi-game plan holders and group leaders can purchase on Tuesday, April 15, and tickets will be made available to the general public on Tuesday, April 22 at 10:00 a.m. PT.
"We are excited to take on Manchester United at the Rose Bowl Stadium this summer," said LA Galaxy President Chris Klein. "We look forward to playing a storied club at a storied venue. As the top club in North America it is important for us to play big games and bring big events to the city of Los Angeles."
Led by Scottish manager David Moyes, Manchester United are one of the world's most recognized clubs due to their success in England and in European competition. United have amassed 20 English First Division titles, a record 11 FA Cup titles, four Football League Cups, three European Cups, one UEFA SuperCup, and one FIFA Club World Cup.
"Playing LA Galaxy at the world-famous Rose Bowl Stadium will be an important part of the team's preparations for the 2014/15 football season. The club has been visiting Los Angeles since 1950 and this match provides a great opportunity for us to engage with our fans in this region," said Manchester United Group Managing Director Richard Arnold. "The popularity of soccer in the US continues to strengthen, and Major League Soccer and LA Galaxy have been fundamental to this. Our previous matches against MLS opposition have proved popular with fans and players alike, and we are delighted to be returning to the US."
Founded in 1878, the Red Devils have competed in the top flight of English soccer since 1938, with the exception of the 1974/75 season. United are also one of the eight remaining clubs competing in the UEFA Champions League and will meet defending champion Bayern Munich at the Allianz Arena in Munich, Germany on Wednesday, April 9.
United will visit the United States this summer as part of their 2014 preseason tour ahead of their 2014/15 Barclays Premier League campaign. United currently boast more than a dozen players who could be on international squads in this summer's 2014 FIFA World Cup in Brazil including Mexican National Team star Javier Hernandez, England international Wayne Rooney, the Netherlands' striker Robin van Persie, Spanish international Juan Mata, Belgian midfielder Marouane Fellaini, and Japan's Shinji Kagawa.
This will be the team's first visit to North America since the club's two successful back-to-back tours in 2010 and 2011 and the first visit to Los Angeles since 2003. In their last visit to Southern California, two goals by Uruguayan forward Diego Forlan and a single strike by Netherlands forward Ruud van Nistelrooy carried Manchester United past Mexican side Club America, 3-1, at the Los Angeles Coliseum.
The setting for the match is the iconic Rose Bowl Stadium, which served as the home of the LA Galaxy from 1996-2002 The Rose Bowl Stadium was host to the 1984 Los Angeles Olympic men's soccer final, the 1994 FIFA World Cup final, the 1999 FIFA Women's World Cup final, 2002 and 2011 CONCACAF Gold Cup finals as well as a 2013 CONCACAF Gold Cup group stage doubleheader.
It is the only stadium in the world to have hosted both a men's and women's World Cup final, plus an Olympic gold medal match. The venue is also home to the Rose Bowl Game, which is the oldest annual college football New Year's Day game, and has served five times as the site of the NFL's Super Bowl.
The LA Galaxy last played at the Rose Bowl Stadium in 2010 in a match against Spanish side Real Madrid. The two sides played in front of more than 89,000 fans with the Galaxy jumping out to a 2-0 halftime lead behind goals from Todd Dunivant and Landon Donovan before Madrid roared back to earn a thrilling 3-2 win. A year earlier in 2009, the Galaxy put on an entertaining effort as former Manchester United player David Beckham scored in a 2-1 loss to the then-European Champions, FC Barcelona, in front of more than 93,000 fans.
Following the match against the Galaxy, Manchester United will take part in the 2014 Guinness International Champions Cup. The English giants will open against A.S. Roma on July 26 in Denver before facing Inter Milan on July 29 in Washington D.C. and Real Madrid on August 2 in Ann Arbor, Michigan. The tournament final will be played August 4 at Sun Life Stadium in Miami.
Source:
LA Galaxy Communications
04/30/2016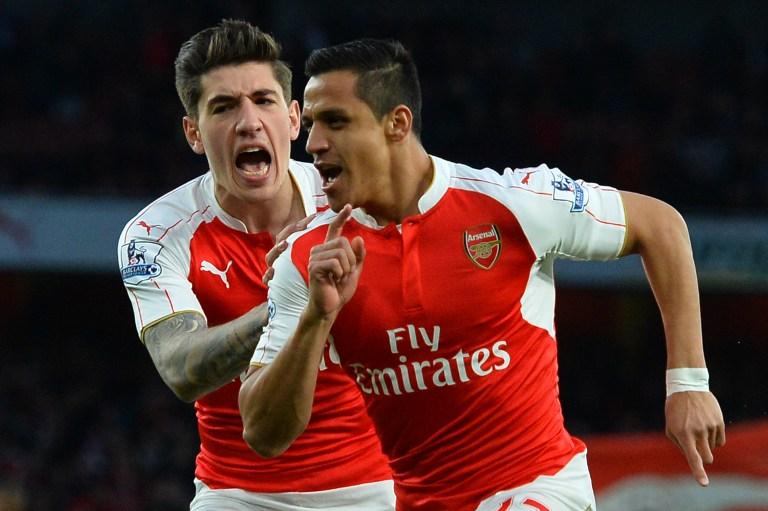 | | | | | | | |
| --- | --- | --- | --- | --- | --- | --- |
| | | | 6 | | | |
| | | | | | | |
| --- | --- | --- | --- | --- | --- | --- |
| | | | 3 | | | |
04/26/2016