The 2013/14 edition of the CONCACAF Champion's League (CCL) has brought with it a unique, never before seen match-up. It has the ingridiants of an internatioanl; Mexico vs USA rivalry or Liga MX vs MLS rivalry. But it also contains a bit of a local derby feel to it due to the proximity of both clubs to each other; both stadiums a seperated by a mere 130 miles.
LA Galaxy vs Tijuana Xolos - Soccerly's Divided Staff Debate
03/11/2014
The 2013/14 edition of the CONCACAF Champion's League (CCL) has brought with it a unique, never before seen match-up. It has the ingredients of an international "Mexico vs USA" rivalry or "Liga MX vs MLS" rivalry. But it also contains a bit of a local derby feel to it due to the proximity of both clubs to each other; both stadiums a separated by a mere 130 miles.
Four time MLS Cup winners LA Galaxy face the Liga MX Apertura 2013 champion Club Tijuana. Soccerly's own
Jonny Rico
and
Bryan Medina
debate who has the stronger team in this international battle of the Californians. They will go line by line to analyze who has the strongest goalkeeper, defense, midfield, and attack.
GOALKEEPER:

Jonny Rico - The series will likely not be decided by a goalkeeping mistake, as both teams have quality and experienced goalkeepers. The edge does have to go to Club Tijuana's goalkeeper, Cirilo Saucedo. He has saved several teams throughout his career from relegation, being the key factor. When he arrived to Tijuana in 2011, Saucedo came to help save the team from the relegation threat every recently promoted team faces. He ended up leading the club to the 2012 league championship title, as well as the decorated Copa Libertadores participation.

Bryan Medina - Jaime Penedo's arsenal is way more complete than that of Cirilo Saucedo's in every way possible. The Panamanian goalkeeper hasn't been with the Los Angeles Galaxy squad for very long but has already turned into a fan favorite due to amazing saves and blocks in the culminating part of last season. Penedo started the 2014 MLS season with 1-0 defeat to Real Salt Lake but had an excellent 90 minutes despite the lone goal. The 32-year-old goalie formed part of the Panamanian National Team during the 2005 and 2009 CONCACAF Gold Cups; both times winning the golden glove award as Panama took second place in the tournament. Penedo also helped his country to a 2009 UNCAF Nations Cup championship.
DEFENSE:

Jonny Rico - Once again the advantage goes to the Tijuana side in the defensive line, led by Argentine native Javier Gandolfi, who is a rock in the back. Gandolfi has captained the team since they were in the second divsion. He has led them to a second division title, promotion championship, and first division championship. Gandolfi has improved his own personal game at each and every new stage the team takes. Other than the captain, Xolos' defense counts with USMNT left-back Edgar Castillo, who likes to incorporate into the attacking parts of the field frequently, and Juan Carlos Nuñz in the right-back position. Nuñez doesn't attack as often as Castillo, but is very solid in his defensive responsibilities.

Bryan Medina - Younger, better, faster and stronger; the American duo of Omar Gonzalez and A.J. DeLaGarza in the Galaxy's back line will be eager to shut down a weak Xolos offense. The Galaxy lost an important piece of their defense as Sean Franklin left for D.C. United but fans should worry not, since Gonzalez and DeLaGarza have formed an impenetrable alliance. Both center-backs arrived to Los Angeles in 2009 to win back-to-back championships in 2011 and 2012, shortly after playing in Maryland University together for nearly 3 years. Newcomers Leandro and James Riley haven't had time to fully incorporate themselves into the back four but that will only push them to permanently earn that spot.
MIDFIELD:

Jonny Rico - Throughout the overall midfield line, the LA Galaxy have the edge over the Mexican side. Team leader Fernando Arce has not been in top form lately and is now out injured, missing Friday night's 2-0 win over Chivas of Guadalajara. The one big highlight Club Tijuana have in midfield is Argentine central midfielder Cristian Pellerano. Despite him being a traditionally defensive midfielder, Pellerano has pushed up into the attacking portions of the field a lot this current season. He leads the team in scoring with five goals so far in the Clausura 2014 season.

Bryan Medina - The midfield is by far the strongest point in Bruce Arena's line-up, with Landon Donovan pulling the strings as he covers the entire perimeter. Alongside Donovan, the Galaxy count with the services of Brazilians Juninho and Marcelo Sarvas, who have played together for a couple years now. Gyasi Zardes is a homegrown product going into his sophomore year that will look to improve on the glimpses of brilliance that he displayed last season. These four midfielders not only have a significant amount of danger up front but are willing to track back and recover lost balls.

OFFENSE:

Jonny Rico - The offense could be the most balanced battle between the two sides. Argentine Dario Benedetto and Irishman Robbie Keane are the two big names for both sides. Tijuana's front line has not had a positive season so far but Benedetto just finished leading the team to a 2-0 win over Chivas on Friday night; something that will bring much needed confidence to the forward and the entire team. Los Angeles on the other hand barely started off their 2014 MLS season and are not completely in rhythm yet.

Bryan Medina - Since Tijuana's first two 2013 Clausura road victories, their first two away games after winning the 2012 Apertura title, Xolos is 3-15-8 on the road (0-14-5 in Liga MX). Since the departure of Duvier Riascos from Tijuana, the attack has been sub-to-par, especially when compared to the likes of Robbie Keane. The Irishman arrived to Los Angeles in 2011 and instantly won consecutive MLS championships alongside David Beckham. Keane earned the captain's armband this season over Donovan and despite missing a penalty in the inaugural match of LA's 2014 season, he will lead his club to a triumph over Xolos.
04/30/2016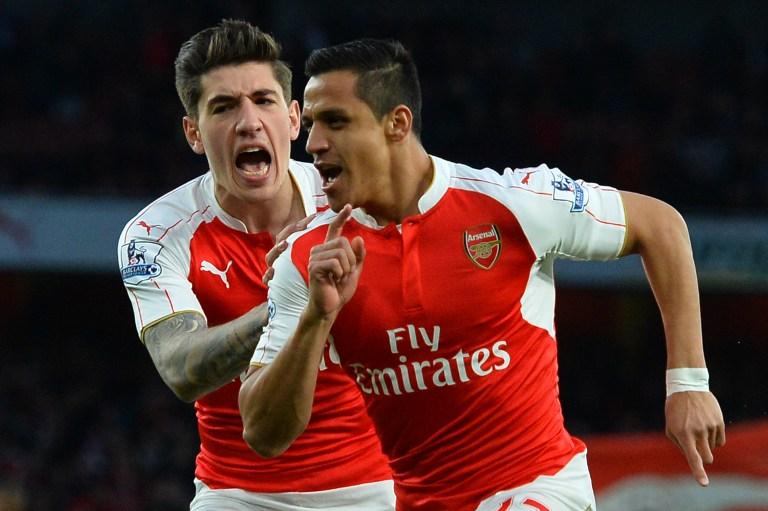 | | | | | | | |
| --- | --- | --- | --- | --- | --- | --- |
| | | | 6 | | | |
| | | | | | | |
| --- | --- | --- | --- | --- | --- | --- |
| | | | 3 | | | |
04/26/2016