La Grilla MX, a visual project created by juanfutbol.com, uses soccer jerseys to highlights politicians´ faux pas during office.
´La Grilla MX´: how to mix sports with politics
04/07/2015
Rarely do we see the sports world mix with politics in the United States. When we do it is because a profesional team is visiting the White House, or when we see players take a public stand against an issue that affects them personally.
But what happens when we use a sports element, like say a soccer jersey, to immortalize a politician´s mistakes and indiscretions during office?
Our Mexican sister site juanfutbol.com has produced a visual project called ´La Grilla MX´, which means the political world´s league, in which they highlight past misjudgments and corruption scandals of politicians as sponsor icons on a soccer jersey.
The project uses humor and the cultural tendency to tolerate public officers´abuse as the vehicle to remind the public to keep an ongoing account of the harm and wrongdoing of the most influential politicians while in power.
One of the most recent events that have marked Mexican history is the disappearance of 43 students in the state of Guerrero last September. In ´La Grilla MX´, President Enrique Peña Nieto´s team, a.k.a. ´Peña FC´ features number 43 on its back to represent one of the biggest scandals to have rocked his administration.
Also making an appearance on the red shirt is the now famous ¨White House scandal´ with the ´Televisa´and ´Grupo Higa´ logos.
In the beginning of 2015, a journalistic team revealed that Peña Nieto´s wife and former Televisa actress Angelica Rivera purchased a house in a luxurious neighborhood of Mexico City owned by government contractor Grupo Higa. Rivera first claimed she bought the house with her earnings as a former Televisa soap opera actress.
You can get a closer look at the Peña FC shirt and see the rest of the politician´s league shirts here.
If this project was made in the United States, which politician´s jerseys would you like to see featured and what icons would you include?
| | | | | | | |
| --- | --- | --- | --- | --- | --- | --- |
| | | | | 2 | | |
04/30/2016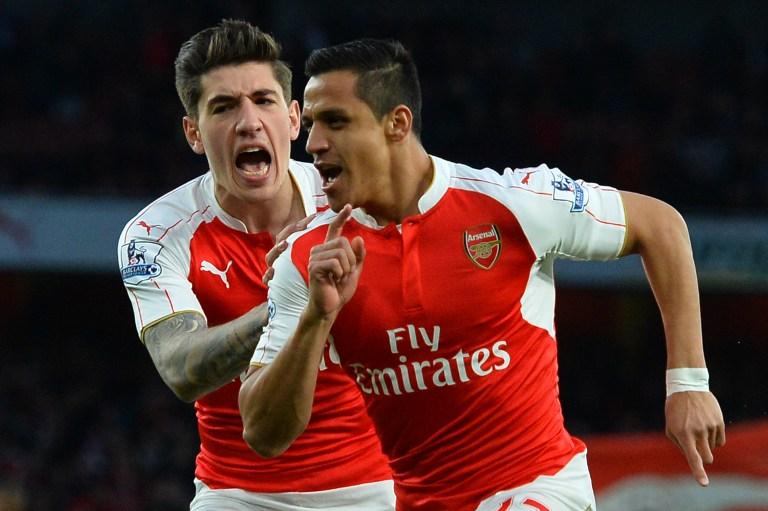 | | | | | | | |
| --- | --- | --- | --- | --- | --- | --- |
| | | | 6 | | | |
| | | | | | | |
| --- | --- | --- | --- | --- | --- | --- |
| | | | 3 | | | |
04/26/2016