Week 13 of Liga MX is in the books, with only four more matches to go for teams to stake a claim to a playoff spot.
 Liga MX X-Rays: Week 13
10/20/2014
Week 13 of Liga MX is in the books, with only four more matches to go for teams to stake a claim to a playoff spot.
1- Happy birthday win for Club America (29 points)
Club America tend to do well following the celebration of their birthday, and this year was no exception. They have won three out of the last four post birthday matches, and are now undefeated in the last eight years. Also star striker Oriber Peralta remembered how to celebrate a goal, he had not scored a goal in the last five league matches.
2- The Devil is on the rise (25 points)
Toluca beat Atlas and over took them as the second place team in the league table. They did so via a Isaac "Conejito" Brizuela goal. The goal will surely help Brizuela confidence after suffering a dip in form just before the World Cup.
3- Atlas still looking good, their manager not so much (24 points)
It is hard to criticize Atlas even when they lose. This is a small team that is doing everything right and growing, and there will be a few stumbles here and there against bigger teams like this weekend against Toluca or a few weeks ago to Monterrey, but overall they are playing well. Tomas Boy, on the other hand is being brought up on assault charges after he allegedly assaulted a fan.
4- Tigres sneaking up on everyone (23 points)
Tigres UANL did not have a good start to the season but have found ways to edge out results. They are on a 6 game unbeaten streak, winning 3 out of their last 4.
5- Monterrey not worthy of high places (23 points)
Monterrey had the golden opportunity to beat Club America and be level on points with the league leaders. Their game in hand against Chivas would also have made them overwhelming favorites to over take the Aguilas as the best team in the Apertura 2014. But when it came down to it, Monterrey suffered a 2-0 loss to America and drop out of the top four.
6- Pachuca sharpening its weapons to be ready for liguilla (20 points)
Everyone looks at the Pachuca that made the league final last season and see the amazing skill of their young players. But on top of talented youth, the Tuzos are getting their foreigners in form at the right time; just before the playoffs. Ariel Nahuelpan has entered the race for golden boot, and Diego Bounanotte is starting to pick up his form since his arrival to Liga MX. Those two will be key in Pachuca's success in this tournament.
7- Welcome back Chiapas FC (18 points)
After going 5 consecutive games without a win, Jaguares are back to winning ways and back in a playoff spot after their 2-0 win over Santos this weekend.
8- Santos on a downward spiral (17 points)
Santos Laguna are on the verge of getting thrown out of playoff contention. They need to get their act together and kill this 5 game winless streak they're on - a streak in which they have allowed 13 goals.
9- Tijuana Xolos still not impressed by Ronaldinho (16 points)
Club Tijuana have faced the Brazilian superstar in three official matches and have never lost -- it's been two draws and a win for the border side. On top of that, the Xoloitzcuintles inch themselves towards a playoff spot sitting in 9th place after the win moved them up two spots.
10- Week 12 was just a 'false-positive' for Cruz Azul (16 points)
Cruz Azul seemed to have turned a new leaf with their 4-0 win over league leaders Club America. But it was back to reality for the struggling Cruz Azul who fall out of the playoff zone with their 1-0 loss to Tigres on Saturday.
11- Home sick, or just sick of home for Pumas unam (16 points)
Pumas UNAM dropped another two points at home this weekend. While there have been general improvements by Pumas since changing managers, they have been unable to win a game at home since Memo Vazquez Jr. took over a few weeks ago.
12- Ronaldinho effect not working out for Queretaro (15 points)
Before Ronaldinho's arrival to Liga MX, Queretaro where just inside of the playoff zone. Now they have fallen out and can't seem to find their way. "It is a tough league to get used to" said Queretaro President Adolfo Ríos about Ronaldinho, following the 2-1 loss to Tijuana.
13- Leon looking for undeserved magic again (15 points)
As horrible of a season as Leon have had, they are very much in the playoff race with four games to go. Last season they required what seemed to be an impossible combination of results to hold on to the 8th and final playoff ticket, and they got it. Leon would then take the miracle and go all the way to win the championship, becoming bicampeones. Betting on a trifecta might be a stretch but they're definitely looking like contenders to finish top eight at the moment.
14- A cling to life from Veracruz (14 points)
Veracruz are not worried at all about the playoffs -- all they care about is picking up a few points here and there to get away from the relegation battle. The three they got over bottom feeders Morelia are as important as they come. They are now above Leones Negros, Puebla, and Chivas in the percentage table.
15- Missed opportunity for Puebla (13 points)
Puebla could have taken an important step towards safety with the Chivas loss to Leon and by defeating Leones Negros (direct relegation rival). They failed to do so, and while it's not a complete disaster, it could have been better for Puebla had they pushed for three points.
16- Important point for Leones Negros (11 points)
They are still in last place in the percentage table, but the draw they got against Puebla prevents them from escaping, plus adds a point when you factor in the Chivas loss.
17- New manager, same Chivas (10 points)
The debut for Jose Manuel "Chepo" de la Torre at Chivas did not mean a radical change in the team's environment. A 2-1 loss to Leon further sinks the club into their relegation troubles.


18- Morelia still embarrassing themselves (7 points)
Another loss to add to the many for Morelia who look like they have completely given up in the Apertura 2014 season.
04/30/2016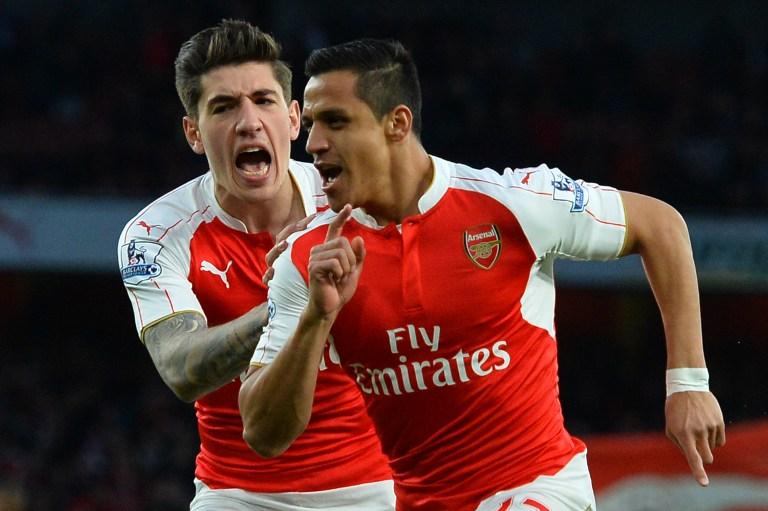 | | | | | | | |
| --- | --- | --- | --- | --- | --- | --- |
| | | | 6 | | | |
| | | | | | | |
| --- | --- | --- | --- | --- | --- | --- |
| | | | 3 | | | |
04/26/2016