The Liga MX top team stumbles, others take steps towards playoffs, and others miss out opportunities. With only three matches left this season, all games take a dramatic twist from here on out.
Liga MX X-Rays: Week 14 
10/27/2014
The Liga MX top team stumbles, others take steps towards playoffs, and others miss out opportunities. With only three matches left this season, all games take a dramatic twist from here on out.
1- There's the blueprint on how to beat America (29 points)
League leading Club America traveled to Queretaro on Friday night an walked away with a 3-2 defeat thanks to a superb performance by Gallos Blancos' Brazilian star; and no, not Ronaldinho. It was former MLS golden boot winner Camilo Sanvezzo who, with his two goals and assist, put on display some big defensive holes in the Aguilas backline.
2- Test of character coming up for Atlas (27 points)
Atlas once again put in a solid performance taking a 2-1 win at home over Puebla to establish themselves as the second best team in the country. The rojinegros will now have a true test to their credentials in the upcoming weeks leading into the playoff: going up against two teams desperately fighting to sneak into the playoffs (reigning champs Leon, and Tijuana Xolos) and closing out the season visiting the league leadersClub America.
3- The devil shows weakness (25 points)
Toluca, who has been fighting all season to stay within the elite teams of the tournament, suffered a 2-1 loss at home to a re-surging Leon. While they have mostly been on good form all season, Toluca goes through these dips in form every few weeks which tarnishes their credentials as title contenders.
4- TIGRES UANL LET THEir PREY GET AWAY (24 POINTS)
Tigres UANL had the great opportunity to jump up the league standings while claiming city bragging rights over rivals Monterrey, but let a two goal lead slip away. American striker Herculez Gomez found the back of the net for the first time in league play in over a year and a half.
5- MONTERREY SAVED FACE AT HOME (24 POINTS)
Monterrey were able to come back from a two goal deficit to tie the game 2-2 in the final minutes of the match in what could have been the final edition of the 'Clasico Regiomontano' at the Tec stadium (unless they meet in the playoffs).
6- CHIAPAS FC MAKING THEIR USUAL LATE RUN (21 POINTS)
Chiapas FC are usually a team that hang around the playoff zone at the end of every season. They tend to go on a late run of form; sometimes it's enough to make the liguilla, sometimes it's not. This season, the jungle side seems to have started their good run early on and now find themselves well inside of the playoff zone, three more points in the next three games should be enough to see Chiapas into the top eight- as it's very difficult, almost impossible, to be left out of the playoffs with 24 points.
7- DULL PACHUCA START TO SLIP (21 POINTS)
Pachuca played out an uninspiring 0-0 draw against the Liga MX newbies Leones Negros on Saturday night. They have lost the early season momentum and seem to be slipping each week as the playoffs draws closer and closer.
8- CRUZ AZUL PLAY BULLIES TO MORELIA (19 POINTS)
Cruz Azul used the league's worst team Morelia to rebound from their loss last weekend. They got all three points thanks to a 3-1 win and remain within the playoff picture.
9- SURPRISING WIN SPRINGBOARD QUERETARO INTO THE RACE (18 POINTS)
Queretaro had really struggled ever since the arrival of Ronaldinho, but a Camilo Sanvezzo inspired win over Club America now has Gallos Blancos in the mix for a playoff ticket.
10- LEON LOOKS TO ONCE AGAIN TROLL LIGA MX WITH A LATE RUN (18 POINTS)
Last season Leon needed an almost impossible combination of results to hang on to the 8th and final liguilla ticket; they went on to win the championship despite the bad season. Now they are once again looking to repeat said feat. Just a few weeks ago they were in the lower part of the table and are now within a point of a playoff spot.
11- SANTOS STILL FREE-FALLING (18 POINTS)
Santos once held a top four position, but being winless in their last six games has now got them fighting desperately for a playoff spot.
12- IF ONLY STOPPAGE TIME DIDN'T EXIST FOR TIJUANA XOLOS (17 POINTS)
Tijuana Xolos have missed out on two consecutive road wins thanks to late equalizers-in Monterrey and now in Guadalajara. The Xoloitzcuintles could really use those four lost points right about now for their playoff hopes.
13- PUMAS UNAM NOT GOOD ENOUGH FOR PLAYOFFS (17 POINTS)
Mathematically Pumas UNAM are still one of many teams in the race for a playoff spot, but their current form is just not good enough. The team is no longer losing as much as with previous manager Jose Luis Trejo, but they are still not winning games that they should be winning; like this weekend against Santos. The draws are better than before but they are not good enough for the liguilla.
14- VERACRUZ GIVE UP HOME-FIELD ADVANTAGE AND GIVE UP THE GAME (14 POINTS)
Veracruz had their home match against Chiapas FC moved to the Lopbos BUAP stadium in Puebla, with that they gave up their home-field advantage that they had in the hot, tropical climate of Veracruz. Chiapas were able to take the win 2-1.
15- PUEBLA PUT UP A FIGHT, BUT NOT STRONG ENOUGH (13 POINTS)
Puebla went into Guadalajara and gave Atlas a real run for their money, but in the end Atlas were just too strong for Puebla.
16- LEONES NEGROS GRIND OUT A POINT (12 POINTS)
Leones Negros will consider their 0-0 draw in Pachuca a positive result as they were able to keep adding to their point total in their relegation battle.
17- CHIVAS FINDS A LATE EQUALIZER THAT DOESN'T REALLY HELP (11 POINTS)
It was dramatic, and it did earn the team a point; but the 3-3 draw at home to Tijuana Xolos does not really help solve Chivas de Guadalajara in their relegation campaign, it only extends the troubles for another week.
18- "ARE WE DONE YET?": MORELIA (7 POINTS)
Another week, another loss for Monarcas Morelia.
04/30/2016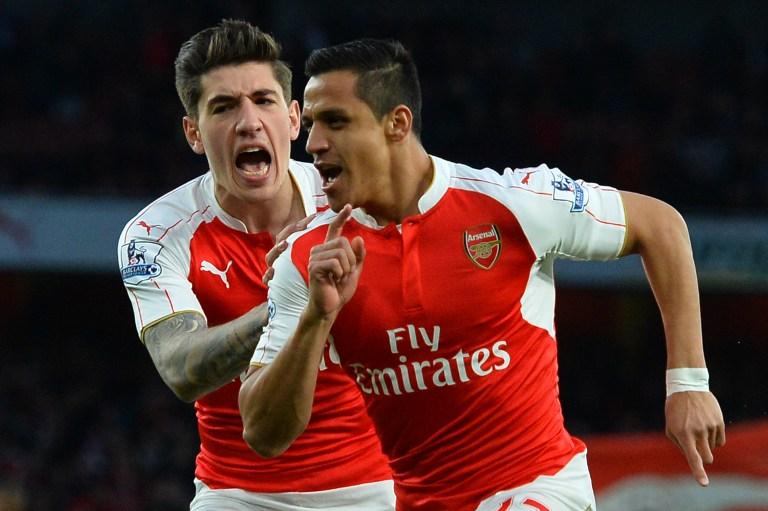 | | | | | | | |
| --- | --- | --- | --- | --- | --- | --- |
| | | | 6 | | | |
| | | | | | | |
| --- | --- | --- | --- | --- | --- | --- |
| | | | 3 | | | |
04/26/2016