Only one more week remains and there are still plenty of playoff tickets up for grabs. No team sealed their liguilla spot this week, but a few teams sealed their elimination from playoff contention.
Liga MX X-Rays: Week 16 
11/10/2014
Only one more week remains and there are still plenty of playoff tickets up for grabs. No team sealed their liguilla spot this week, but a few teams did say goodbye to their postseason hopes.
1- Club America in playoff mode (31 points)
Club America has had their playoff ticket for several weeks now, but that early success caused them to slack in recent games. They went up against the second best team in the league and battled as if they were in the playoffs already, a true test of character which will help them once the real thing comes around in a couple of weeks.
2- Toluca miss an opportunity of glory (29 points)
Toluca seemed like they were on their way to defeating the league leading America and claiming the top spot for themselves, but a late equalizer cancelled those plans. Toluca should take this as a warning that they must keep focus at all times, because giving up away goals like that in a playoff scenario could be costly.
3- Tigres keep climbing without impressing (28 points)
Tigres UANL have reached the third place spot of the league table, but have yet to wow anyone. They played out a 0-0 draw against Chivas of Guadalajara and the point was enough to see them reach Atlas on 28 points.
4- Atlas bounce back (28 points)
Atlas suffered a big loss last week to a playoff hopeful and this week another playoff hopeful looked to come into the Jalisco and take away a win. Atlas had to come from behind to find a late equalizer; the morale from that draw should be just in time for the playoffs.
5- Huge leap for Chiapas FC (25 points)
It was late, it was dramatic, but it was an away win for Chiapas FC; 1-2 over Monterrey. The three points has them closer than ever to the playoffs although not mathematically assured yet.
6- Liguilla confirmation postponed for Monterrey (24 points)
Monterrey just had to win at home against Chiapas FC and they would have guaranteed their playoff ticket. They held the lead, but were eventually overturned by the visitors and suffered an inconvenient loss. It is very unlikely that Monterrey will be left out, but confirmation will have to wait until next game.
7- Leon drop points, but find favorable results elsewhere (22 points)
The reigning champions Leon will be disappointed not to have picked up the three points against a weaker opposition like Puebla.
8- Steaming Pachuca keep slipping (22 points)
Pachuca are probably still furious with the officials, but their loss to Santos meant the Tuzos keep on the slippery slope that they are on and now they sit on the edge of inside/outside playoff zone.
9- A win that brings hope to Santos (22 points)
It was controversial, but it was a win; a win that has Santos hoping of sneaking into the playoffs. The 2-1 victory over Pachuca on Friday night was the first league win for Santos in two months.
10- Queretaro take care of business against weak rival (21 points)
Queretaro needed the win to keep hopes alive for a miracle qualification and they did just that. The opposition was the bottom-feeding Morelia; Queretaro got a solid 2-0 win and Camilio Sanvezzo was able to get a goal that takes him back to the top of the goal scoring charts.
11- Pumas want to wake up (21 points)
With some more referee controversy Pumas UNAM were able to get by Mexico City rivals Cruz Azul and have faint hopes of the playoffs. They'll need to do something they haven't done since the new manager took over; win at home in their final game of the season.
12- If you live on the edge you can fall cruz Azul (20 points)
Cruz Azul lived the majority of the season on the edge of the playoff zone, even reaching 8th place spot for a few weeks. A win over city rivals Pumas would have placed them in 7th place (inside of the qualification zone). But the loss now leaves the reigning CONCACAF Champions League winners on the verge of eliminations.
13- Same old story for Tijuana Xolos is the final nail in the coffin (18 points)
Tijuana Xolos took to the road needing a win, they held a lead, they dropped back to protect the lead, they gave up the lead. Club Tijuana Xoloitzcuintles de Caliente are now officially eliminated from playoff contention. They will go the entire Apertura 2014 season win-less away from home.
14- A bolt of life is shot into Leones Negros (16 points)
Leones Negros picked up a win over a direct rival; Veracruz. Their percentage now jumps to an even 1.00 having achieved 16 points in 16 matches; making the relegation race even more dramatic.
15- a point here, a point there, hopefully we survive: Puebla (15 points)
Puebla keep focus on their relegation campaign and muscle out a draw from reigning champions and playoff hopefuls Leon. The draw was their 7th in their last nine matches.
16- Homeless Veracruz suffer (15 points)
Veracruz were forced to give up their home stadium because the city is hosting the Central American games. The Tiburones Rojos have been forced to play their home matches at the Lobos BUAP stadium in Puebla. Losing to a direct relegation rival like Leones Negros is not what the team needs at this stage of the season.
17- Pressure mounting on "Chepo" and Chivas (13 points)
Chivas of Guadalajara are yet to win a match since the return of Jose Manuel "Chepo" de la Torre to the sidelines. And with other relegation teams like Leones Negros picking up a win, the pressure is stronger than ever on the historic club.
18- Nothing new in Morelia (10 points)
Monarcas Morelia continue doing what they have been doing all season long; losing matches.
04/30/2016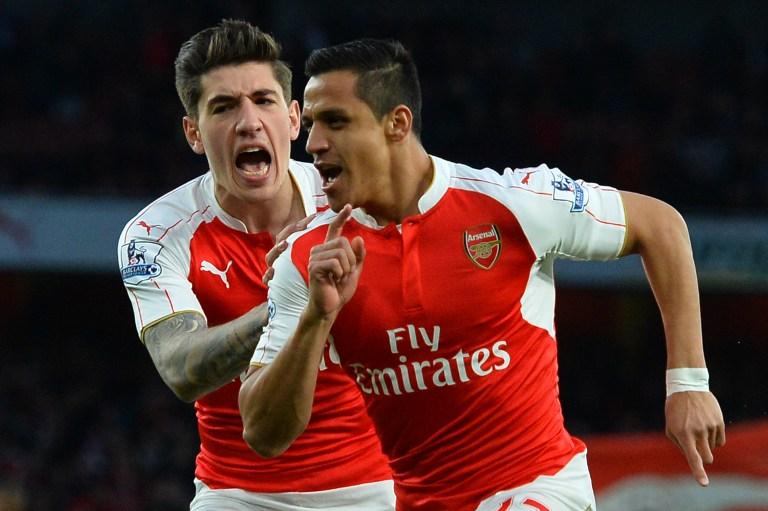 | | | | | | | |
| --- | --- | --- | --- | --- | --- | --- |
| | | | 6 | | | |
| | | | | | | |
| --- | --- | --- | --- | --- | --- | --- |
| | | | 3 | | | |
04/26/2016