The regular season of the Apertura 2014 in Liga MX is now over and only 8 teams remain to fight for the league title.
Liga MX X-Rays: Week 17
11/24/2014
By: Jonny Rico (@Jonny_Soccerly)
1 - Bad time to be slipping for Club America (31 points)
Club America finished the season at the top of the league table, but they also finished win-less in their last four matches. Over the years, Liga MX league leaders are notorious for crashing out in the playoffs, and Club America seem to be heading down that road.
2 - Oh, the difference a goal can make for Tigres (31 points)
Tigres UANL got a late and dramatic goal that gave them the win over Toluca. The goal/win pushed Tigres to second place in the league table and bought them a Copa Libertadores ticket. With the draw, by comparison, they would have ended in 4th place and out of the South American gala tournament.
3 - Perfect ending to wonderful season for Atlas (31 points)
Atlas has only won one league title in their 98-year history and that was over 50 years ago. But a second league title is now a real possibility for after the great showing during the Apertura 2014 season. The Guadalajara side put the icing on the cake in the final week of play by defeating the league leaders, Club America, at the Estadio Azteca, equaling them in points and qualifying to the 2015 Copa Libertadores. They could be the side with the highest confidence heading into the liguilla.
4 -Toluca lost more than a game (29 points)
On the surface, Toluca had already qualified to the playoffs with games to spare so they didn't t lose much with their 2-1 defeat in their visit to Tigres on Saturday. But considering a win or a draw would have given them a ticket to the 2015 Copa Libertadores - they would have finished the season as league leaders and closed out the entire playoffs with home field advantage, they lost more than three points.
5 - Silent Chiapas FC sneaks into top five (28 points)
Chiapas FC, without making too much noise, put on a good run and finished in the top 5. Even with playoff qualification assured, they took the field and defeated a Ronaldinho-led Queretaro that only needed a win to be in the playoffs.
6 - Relaxed Monterrey pay the prize (27 points)
Monterrey was the only side who already had their playoff ticket and sent out a reserve team to the final match. A win over Pumas UNAM could have sent Monterrey to a top four finish and given them homefield advantage in the quarterfinals. But they ended up paying for their relaxed attitude and fell 4-2 to Pumas.
7 - Dramatic late goal saves season for Pachuca (25 points)
Pachuca defeated a relegation threaten Veracruz 1-0 with a 92nd minute goal by Aviles Hurtado. Without the goal, last season's runners up would have suffered the same fate as last season's champions; be left out of the playoffs.
8 - With lots of divine help, Pumas qualify for the playoffs (24 points)
Pumas UNAM depended on a lot of results going in their favor before even kicking off their match on Sunday afternoon. The Leon loss to Tijuana Xolos, the Santos last minute draw to Puebla, the Queretaro loss to Chiapas, and the Cruz Azul draw to Leones Negros all paved the way for Pumas to have an opportunity.
The biggest help they got was from rivals Monterrey, who decided to send out an alternative lineup, making it possible for Pumas to pick up their first home win of the season.
9 - Santos get conquered by Cuauhtemoc (23 points)
A win assured Santos a spot in the playoffs, a draw left their fate up in the air and up to destiny. Pedro Caixinha's men looked to be heading to win until 41-year old Cuauhtemoc Blanco showed up to score a brace - including a last minute penalty to spoil the party in Torreon.
10 - End of an era for Leon (22 points)
Leon just needed a win to make yet another miraculous come back entry into the playoffs, but a loss against rivals Tijuana Xolos - who have a history of ruining each other's seasons since their second division years - left the reigning champions out of the playoffs. Manager Gustavo Matosas, who lead the team to second division titles and promotion all the way to back to back league championships in first division, has now resigned.
11 - Tijuana Xolos give their fans something to smile about before exiting (21 points)
Tijuana Xolos played the villain role in the final week of the season. The team had no chance of qualifying for the playoffs, but their win over Leon gave their fans something to smile about, as well as added fuel to the rivalry that the two sides have been carrying since their second division days.
12 - Disappointment for Brazilian-led Queretaro (21 points)
Queretaro had a simple scenario: win against Chiapas FC and claim a playoff ticket. But the team suffered a 2-1 loss instead, bringing huge disappointment to the Ronaldinho gamble. The only (extremely) small silver lining is that the lone goal in the match for Queretaro took Camilo Sanvezzo to the Liga MX Golden Boot.
13 - Even with help Cruz Azul didn't have the merits for playoffs (21 points)
Cruz Azul did not get all of the help in other results that they needed, but even if they would have they still needed to win against relegation-threatened side Leones Negros. Their 1-1 draw at the Estadio Jalisco was a fitting dark closing act on a bad season.
14 - Not a terrible season for Liga MX newcomers Leones Negros (17 points)
Finishing their first six months in Mexico's top flight with an average of a point per match is a good start to avoiding relegation. They will now need to do slightly better than 17 points next season and they'll surely stick around for another year in the top flight.
15 - King-of-Draws puebla finish season with a dramatic one (16 points)
Puebla don't win too many games- in fact they only won two matches this season- but they did get 10 draws; including a dramatic 3-3 draw against Santos where 41 year-old veteran Cuauhtemoc Blanco scored a brace. They will need a few more three-point games next season in order to survive the relegation race.
16 - Chivas close out the season on a positive note (16 points)
When the match started the two worst Liga MX teams Morelia (18th) and Chivas (17th) looked to close out their terrible seasons with something positive. It would be Chivas who took the spoils with a 2-1 win; the first win for returning manager Jose Manuel "Chepo" de la Torre.
17 - DISAPPOINTING season luckily over for Veracruz (15 points)
A 92nd minute goal by Pachuca closed out the disappointing season for Veracruz with a loss. They are now among the likely candidates to be relegated next season.
18 - Morelia just as bad as in the beginning (10 points)
Morelia finished out the season equally as bad as they started it, never really looking able to get back on course or even save face. Manager Jose Guadalupe Cruz will have an entire offseason to plan out and fix all the details that contributed to the their nightmarish campaign. Luckily for them, it'll be unlikely to get any worse next season.
04/30/2016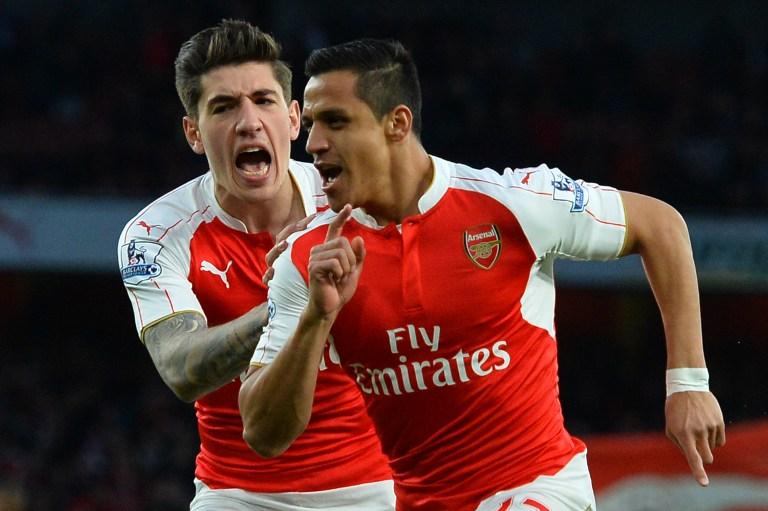 | | | | | | | |
| --- | --- | --- | --- | --- | --- | --- |
| | | | 6 | | | |
| | | | | | | |
| --- | --- | --- | --- | --- | --- | --- |
| | | | 3 | | | |
04/26/2016