When he sat down for Thanksgiving dinner on Thursday, Shalrie Joseph certainly had a lot to be thankful for, even if he hasn't played a minute for the New England Revolution.
Much loved veteran Shalrie Joseph looks to the New York game - and beyond
11/28/2014
When he sat down for Thanksgiving dinner on Thursday, Shalrie Joseph certainly had a lot to be thankful for, even if he hasn't played a minute for the New England Revolution.
"I am very thankful," he said Wednesday. "I'm thankful for everything that has happened in my life, even the ups and downs."
And there have been plenty of them.
Joseph said that he was "happy to have the opportunity to live this life and to play soccer and play with [a] great family and to have such loving family members to be there for me when I was frustrated this year. Because that's one of the things I will be grateful for. I will be praying, hoping that we take care of business on Saturday."
That business will be the MLS playoffs against the New York Red Bulls in the Eastern Conference final. A good result for the Revs will mean the team will reach MLS Cup for the fifth time in its history. New England enters the match on the top end of a 2-1 road win in an aggregate goals series in which away goals are doubled in the event of a tie.
So, regardless who the Revs might wind up playing -- the LA Galaxy or Seattle Sounders -- just reaching the final would be an accomplishment. New England has played in MLS Cup four times and has come up short on as many occasions -- in 2002, 2005, 2006 and 2007. Joseph was a member of the latter three sides.
"It would be huge, very huge," he said. "I've been to a couple of times before, not being able to win it. I was a little disappointed. but getting back there shows the growth of the team, it shows how good we are. It means so much to the team, guys coming in every day and work hard. just getting back to the finals and having an opportunity to win MLS Cup, its what you play for. Every player wants a chance to win a ring. The opportunity is so close, it would be great for the team, great for the organization, great for all of the fans. "
This from a player who has suited up only once in 2014.
Shalrie Joseph is just happy to be back where he belongs -- with the New England Revolution.
Before he was dealt away to Chivas USA in 2012, the 36-year-old former Grenada international forged his reputation as the best defensive midfielder of his MLS generation, earning league Best XI honors in 2005, 2007, 2008 and 2009. Eventually was traded to Seattle, but was released after last season.
This year, a calf injury, followed by groin and quadriceps ailments have forced Joseph to the sidelines. Joseph
said he tried to play "catch-up" after not having a preseason and rejoining the team in April, which resulted in those string of injuries.
The highlight of his season was on Aug. 16, when Joseph sat the bench for the Revs' 1-1 home draw against the Portland Timbers.
"It's very frustrating," he said.
He didn't complain or mope about the past, but rather looked to the future.
"At the end of the day its a team sport and we've gotten back to the conference final and we're one game away," he said. "The only thing I think about now is watching the guys and being supportive and being there when the guys who need me, whether its to talk about soccer or just talk about anything generally, just bouncing ideas off of each other. We just want to get back to the final. New York is a stepping stone. We need to take care of them on Saturday and make sure we'll be ready for it."
Whether Joseph plays professional soccer again, it remains to be seen.
He admitted that he might hang up his cleats for good after this season or 2015 at the latest.
"I'm going to have to take look in the mirror after the year and what's next and if I can continue," he said.
"Maybe this will be my last year. Maybe I will have one more year. I will ask the coaching staff with Jay Heaps.
Everyone who is in my circle, my mom, my friends and my teammates. Just talk to them and see how they feel.
At the end of the day I will realize I have to make the best decision for me. It's frustrating. It's a conversation I will have with my coach and family in the next month or so."
Several times during the interview, Joseph said that this upcoming weekend wasn't about him, but about his team.
"We have to make sure we have to be ready to play on Saturday against New York and taking care of business," he said. "We can't look past them. They're a great team. They have done what they needed to get where they are right now, which is winning games and beating team.
"Not being able to play, but being a part of it the last two, three months has been unbelievable. I have watched the head coach step into the limelight in Jay Heaps and being to coach such a young team and being able to get them this far. Yet we still have much further to go. Watching a young player like Scott Caldwell develop into one of the better midfielders on the team. That's something I look forward to."
When he does call it a career, Joseph said that he would like to go into coaching.
"I would like to stay around coaching and just the game itself, whether it be an assistant coach or coaching an Academy team. Anything like that, still around the game. I have a lot of love for the game. I don't want to come to a [situation] where Shalrie is on the field and I am not able to play or practice help guys. I am still helping out, still contributing, making players laugh, just showing what it takes to be a great player in this league. Hopefully I can continue to do that."
But first, as Joseph said, the Revs have to take care of business Saturday.
04/30/2016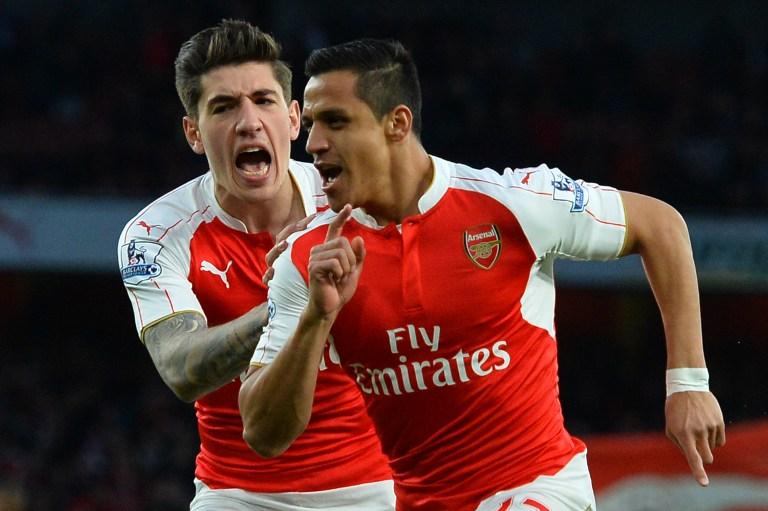 | | | | | | | |
| --- | --- | --- | --- | --- | --- | --- |
| | | | 6 | | | |
| | | | | | | |
| --- | --- | --- | --- | --- | --- | --- |
| | | | 3 | | | |
04/26/2016