When the New York MetroStars were bought by Red Bull in 2006, the organization went through a massive transformation.
New York Red Bulls developing talent like nobody else
12/22/2015
When the New York MetroStars were bought by Red Bull in 2006, the organization went through a massive transformation. Red Bull decided to change the team's name, logo, colors, and committed to make the franchise one of the most successful in Major League Soccer.
Nearly a decade later, the club have yet to win an MLS Cup and managed to reach the league's championship game just once. However, they have one of the nicest soccer-specific stadiums in the league, and a passionate fanbase. They also have a developmental system in place that most teams could only dream of.
With five homegrown players already on the squad, the New York Red Bulls announced the signing of two more on Monday. They now have more Homegrown Players than any other club in all of MLS, a far cry from their free spending neighbours, New York City FC.
Brandon Allen and Derrick Etienne both decided to play in the NCAA, with the former spending four years at Georgetown University and the latter playing for the University of Virginia for a single season.
"We are pleased to add two high-caliber players to our roster," said Red Bulls sporting director Ali Curtis in a club statement. "After their accomplishments in the collegiate game, we are excited about the potential of both players to contribute at the professional level. Their success thus far is a testament to what can be accomplished by a hardworking player in the Red Bulls' developmental model."
Allen is a powerful striker, who found the back of the net at least 10 times each season in his four years at Georgetown. He is a hometown kid, and one that could learn quite a bit from the team's 2015 leading scorer, Bradley Wright-Phillips. No team in the entire league had more goals than New York did last season, and the Red Bulls are hoping that Allen can help provide even more depth to an already powerful attack.
"I'm very excited," said Allen in a team statement. "I've waited a long time for this, all my life, but I enjoyed my college career, and a lot of my success came from my teammates, and my senior class was a big part of my success, so I want to thank them. I'm very excited to get started here at the Red Bulls."
Much like Allen, Etienne is also New Jersey boy. He originally joined the Red Bulls' developmental system as a U-14 player, and has been impressing at the club ever since. Despite opting to go to the University of Virginia, the speedy winger featured for the Red Bulls' USL club last summer, starting in 10 matches and combining three goals with three assists during that time.
"It's a great feeling," said Etienne. "Being in the academy for six years, being able to sign with the first team, it's a great feeling. Knowing some of the guys, I feel this is like finally getting the process going, it's great."
While it remains to be seen just how much of an impact either player will have on the Red Bulls this season, their signings speak volumes about New York's developmental system. When the club inked French legend Thierry
Henry to a multi-year deal back in 2010, most thought that the club's strategy would be to sign big names and familiar faces. Clearly, that hasn't been the case.
Allen and Etienne join Matt Miazga, Connor Lade, Sean Davis, Santiago Castano, and Tyler Adams, as current Homegrown Players on the Red Bulls' roster. The impressive ability to cultivate local talent is a big reason why New York won their second Supporters' Shield title in three seasons, even with one of the lowest payrolls in the league.
The team have done a good job in utilizing the young talent that they've been able to produce. Whether playing with the MLS side or the team's USL club, the Red Bulls have done well to ensure that they find playing time for their young stars.
Although there has been a lot of speculation in recent years around the future of Red Bull in MLS and whether they will continue to own the New Jersey-based franchise, the club have a sustainable strategy in place to guarantee the team succeeds on the pitch for years to come.
04/30/2016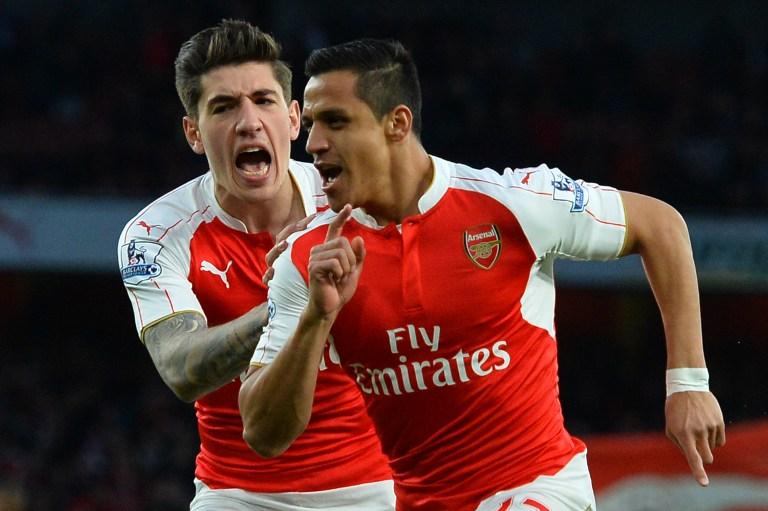 | | | | | | | |
| --- | --- | --- | --- | --- | --- | --- |
| | | | 6 | | | |
| | | | | | | |
| --- | --- | --- | --- | --- | --- | --- |
| | | | 3 | | | |
04/26/2016