Arsenal fans have become accustomed to false dawns and the frustration of one brilliant performance being followed by indifference.
Oxlade-Chamberlain Tells Fans to Expect 'Hiccups'
12/29/2015
Arsenal fans have become accustomed to false dawns and the frustration of one brilliant performance being followed by indifference. Over the Christmas period alone Arsenal have delivered a victory over Manchester City that confirmed their status as Premier League title challengers, put in a largely inept display in losing 4-0 at Southampton on Boxing Day, before breaking down Bournemouth for a 2-0 victory on Monday to pick up another three points and return to the top of the table.
Leicester City, in second, and Manchester City, now fourth after Tottenham's late win away at Watford on Monday, meet at Leicester's King Power Stadium on Tuesday evening. A Leicester victory will take the Midlands club back to the top of the table, six points ahead of tonight's opponents. A Manchester City victory will propel them to second, level on 38 points with Leicester but ahead on goal difference, and one point behind Arsenal.
Fans and pundits alike are saying this is the best chance Arsenal have had in years to win the Premier League.
While Manchester City look a stronger squad, they look prepared to go deeper in the Champions League, and with lingering injury concerns around key players they may have to prioritize Europe over domestic trophies come the business end of the campaign.
Gunners midfielder Alex Oxlade-Chamberlain is another that believes Arsenal can win the Premier League this year. However, in what could be an aptly timed plea for fans not to get carried away, particularly after the range of emotions experienced in recent days, Oxlade-Chamberlain has said the fans should expect 'hiccups' between now and the end of the season.
He told the club website today, "We're in a strong position now, it's where we would like to be.
"There have been some hiccups along the way and I'm sure there will be a few more but we need to build on this half of the season and go into the New Year positively and in the right manner.
"You need to build momentum. It's all about getting the right results and as many results as possible from here.
"From day to day, we need to turn it around if we have a bad result. We need to turn that around and we got the right result.
"We know we're capable of winning games. The boss said to us that the team that lost at Southampton is no different to the one that beat Manchester City at home."
For their part, Arsenal have just as many injury concerns as City, with Alexis Sanchez, Jack Wilshere, Danny Welbeck, Santi Cazorla, and Francois Coquelin among those missing for the Gunners at present. With not many people expecting Arsenal to get past Barcelona in the UEFA Champions League Round of 16, the return of some of this group could well coincide with the timing for a final push on the domestic front.
Oxlade-Chamberlain concluded his interview by adding, "We'll hopefully get some injured players back soon and that will boost us again, but the boys have been really good so far," he added.
"We need to keep that going and [the win over Bournemouth] was a good step and a good way to end the year."
04/30/2016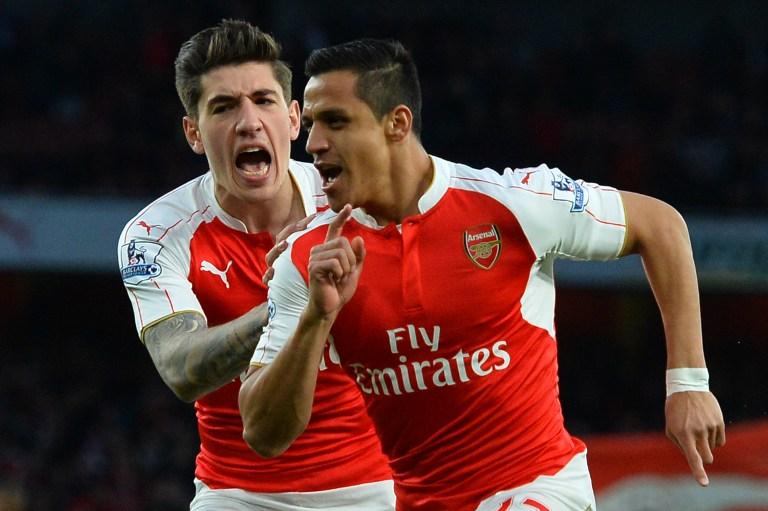 | | | | | | | |
| --- | --- | --- | --- | --- | --- | --- |
| | | | 6 | | | |
| | | | | | | |
| --- | --- | --- | --- | --- | --- | --- |
| | | | 3 | | | |
04/26/2016