But the 61-year-old is well aware that a repeat of last season's second place finish in the Premier League and Champions League last 16 exit will not be acceptable.
Pellegrini must satisfy City's appetite for success
08/09/2015
Manuel Pellegrini may have been handed a new contract but, as Manchester City prepare to open their Premier League campaign at West Bromwich Albion on Monday, the Chilean coach is under no illusions he must win silverware to keep his job.
Pellegrini followed the resounding success of his first year at City, in which he won the Premier League and League Cup, with a disappointing season that ended with the big-spending club surrendering the title to
Chelsea and finishing empty-handed in May.
Despite that failure, and mounting speculation that Bayern Munich boss Pep Guardiola was lined up to take over, City's Abu Dhabi-based owners awarded Pellegrini a one-year contract extension on Friday, tying him and three of his staff to the club until 2017.
But the 61-year-old is well aware that a repeat of last season's second place finish in the Premier League and Champions League last 16 exit will not be acceptable.
"For me a good season with a big team is that you must win a title," Pellegrini said.
"You cannot say it is a very good season if you win nothing. After that also it is very important in the way you win a title.
"Maybe you can win a title and if I am not happy in the way we play, then for me it is not a good season.
"For me both things: first of all win because you must win titles and second play the way I think we must play.
"In my career, when I don't get the results I want, I am the first to be self-critical.
"I don't think as a manager you can think that you didn't win the title because the players failed. It's the complete thing, directors, manager, players."
- Long term -
That note of caution aside, Pellegrini is clearly relishing the challenge ahead in a season that kicks off on Monday at the Hawthorns and he insists his goal is to remain with City for some years to come.
"One year ago there were some important managers, like (Carlo) Ancelotti, at teams they have since left. As a professional it's very difficult to talk about long term," he said.
"But if you ask me of course I think I can continue working here for the long term."
Pellegrini's men visit Albion without left-back Gael Clichy, who has an ankle injury, and former Aston Villa midfielder Fabian Delph, who is still two weeks away from recovering from the hamstring tear he suffered on his debut in pre-season.
Argentina forward Sergio Aguero, City's leading scorer last season, could be rested for the opening game while he works on his fitness following Copa America duty.
Meanwhile, Albion manager Tony Pulis is eager to further strengthen despite the arrival of winger Serge Gnabry on loan from Arsenal.
"We're not happy. I wouldn't say we're not good enough, but we're not happy as a club with what we've got at the moment but we're trying to bring more in," he said.
Having taken over at Albion in mid-season, the Welshman pulled off his latest relegation escape act, steering the Baggies to a creditable 13th.
Yet he remains philosophical over their prospects for the new campaign despite finishing the last season in excellent form.
"Every season you start, it's like opening your Christmas presents again and you just don't know what's coming," Pulis said.
"Experience makes you more aware of what's around the corner and what could happen, so there is determination to have a good season and apprehension.
"I want to do the best I can with the material I'm given. That's always been my philosophy – to squeeze everything I can about the team I have."
Source:
Ian Whittell/ AFP
04/30/2016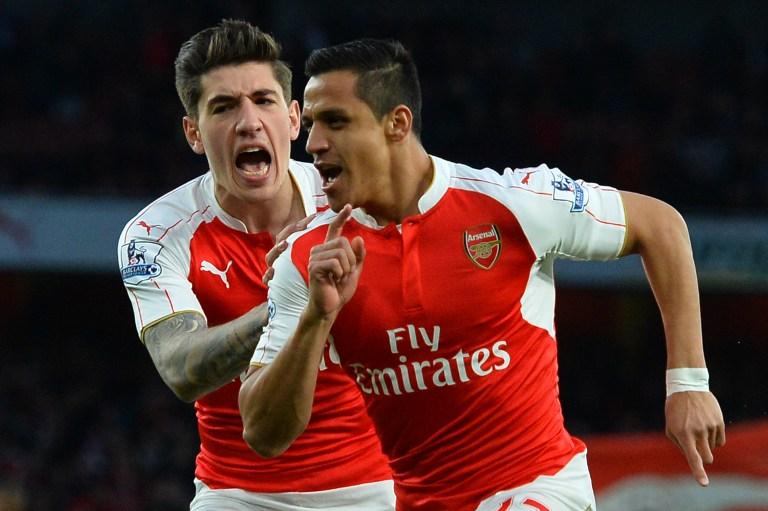 | | | | | | | |
| --- | --- | --- | --- | --- | --- | --- |
| | | | 6 | | | |
| | | | | | | |
| --- | --- | --- | --- | --- | --- | --- |
| | | | 3 | | | |
04/26/2016