We take a look at the last round of Liga MX fixtures for the Clausura 2015 tournament and try and predict what the quarter final line-up will look like.
Predicting the Liga MX Liguilla
05/06/2015
The Liguilla is almost upon us. There is only one round of fixtures left in the regular season, then the post-season battle to determine the Clausura's champion will begin.
Only three sides – Veracruz, Tigres UANL, and Atlas – have so far booked their place in the last eight, and none of them have yet confirmed where they'll be seeded.
There are ten more sides who are mathematically still able to grab one of the five remaining places and join the aforementioned trio in the quarter-finals, so we take a look at the last round of fixtures and try and predict what the quarter final line-up will look like.
Veracruz (1) vs Queretaro (8)
Nobody had Veracruz down as potential playoff participants back in January, with most onlookers predicting a bitter relegation fight that would go down to the wire. Instead they lead the table going into the final weekend having lost just twice all season (the fewest in the league) and have a goal difference of +11 (the best in the league).
Prediction: Veracruz 1-1 Puebla
Queretaro looked doomed after Week 8, with only one win all season. Since then they've won six of their last eight and go into the weekend in tenth place, one behind Santos in eighth and behind ninth placed Toluca on goal difference.
Prediction: Queretaro 2-0 Chiapas
Tigres UANL (2) vs Santos Laguna (7)
Tigres struggled to find and rhythm in January and February, but since then have been imperious – especially at home. It remains to be seen whether they give priority to the league or the Copa Libertadores going forward, but you wouldn't put it past Tuca to go for both equally. He might take the opportunity to rest his stars in the game against Toluca in anticipation of future challenges.
Prediction: Toluca 1-1 Tigres UANL
Santos started the season well, faded in the middle third, but have come back strongly in recent weeks. They've now won four of their last five and have only lost once since being beaten 1-0 in the Azteca in Week 10.
Prediction: Santos Laguna 2-1 Puebla
After the drama of the last Clasico Tapatio in Week 12, fans of all persuasions would surely love to see a repeat in the quarter finals of the Liguilla.
Chivas, like Veracruz, were expected to spend the season fighting relegation, but instead find themselves in the upper echelons of the league table for the first time in nearly three years. Their form has slipped recently, but a win against struggling Morelia should be a given.
Prediction: Chivas 1-0 Morelia
Atlas have hit form at the right time, and eleven points from a possible fifteen means they booked their place in the playoffs last weekend. Going out of the Copa Libertadores helped them – they've won both their games since a 3-1 loss to Santa Fe.
Prediction: Atlas 1-2 Club America
Club America (4) vs Cruz Azul (5)
If we see a Clasico Joven and a Clasico Tapatio in the Liguilla we will be blessed – especially as that could lead to a Super Clasico in the semi-final.
Club America's win over Montreal seems to have given them the perfect tonic. After previously being unsure of their footing, the noises now coming out of the club seem to exude confidence and togetherness. Despite a rocky season they have to be one of the favorites for the title.
Prediction: Atlas 1-2 Club America
Cruz Azul have been consistently inconsistent. Three wins in their last ten games is far from a good record, but the fact those wins came against Tigres, Pumas, and the then-mighty Tijuana points at a team that has plenty of quality. On the flipside, consecutive losses against Morelia and Chiapas reveal a soft underbelly that America would exploit.
Prediction: Cruz Azul 1-0 Leones Negros
Tijuana's miserable run of form sees them drop more points at Leon who finally turn in a decent performance, while Monterrey thrash Pumas but results elsewhere see them miss out of the Liguilla on goal difference to Querétaro.
Predictions: Club Leon 1-1 Club Tijuana // Monterrey 3-0 Pumas UNAM
Final Standings
1. Veracruz – 29pts, +11
2. Tigres UANL – 29pts, +8
3. Chivas – 29pts, +6
4. America – 29pts, +3
5. Cruz Azul – 28pts, +3
6. Atlas – 28pts, -1
7. Santos Laguna – 27pts, +4
8. Queretaro – 26pts, +3
9. Monterrey – 26pts, 0
10. Tijuana – 25 pts, +4
11. Toluca – 24 pts, +2
12. Pachuca – 23pts, +3
13. Pumas UNAM – 21pts, -8
14. Chiapas – 20pts, -10
15. Puebla – 19pts, 0
16. Leones Negros – 15pts, -9
17. Leon – 14pts, -9
18. Morelia – 10pts, -10
04/30/2016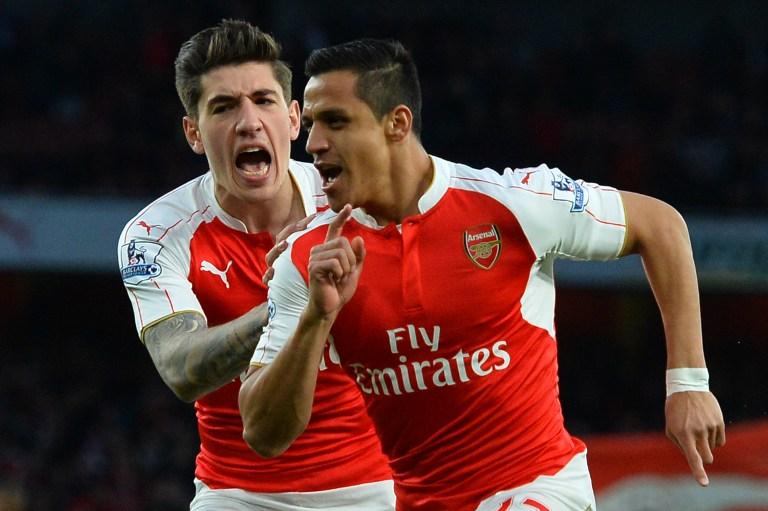 | | | | | | | |
| --- | --- | --- | --- | --- | --- | --- |
| | | | 6 | | | |
| | | | | | | |
| --- | --- | --- | --- | --- | --- | --- |
| | | | 3 | | | |
04/26/2016