The CONCACAF Champions League and the Copa MX take centre stage in Mexico this week.
Santos on the brink of CONCACAF Champions League progress
09/23/2015
The CONCACAF Champions League and the Copa MX take centre stage in Mexico this week.
Santos have already played and won their continental game, Tigres travel to El Salvador on Thursday, while on
the domestic front all eyes are on Chivas to see if they can make it to the quarter-finals.
Santos Laguna win, Queretaro saved
Two weeks ago, it was all doom and gloom for the Mexican sides in the Champions League. Santos Laguna's progression was in doubt after a 2-1 defeat in Costa Rica against Deportivo Saprissa, Queretaro had lost 2-1 to
Panama's San Francisco, and Tigres had stumbled to a 1-1 draw against Herediano.
Fast forward to today, and the situation looks a lot rosier. Belize's Hankook Verdes beat San Francisco in Group C to virtually guarantee Queretaro a place in the next round and Santos beat Trinidad and Tobago's W
Connection 1-0 to put themselves back in contention in Group A.
Despite their 8-0 loss to Queretaro last week, the Belizean minnows are rapidly establishing themselves as the stars of this season's tournament. Their two home games (the first to be played in Belize in recent years due to infrastructure inadequacies) have yielded four points, and they could yet come joint first with Queretaro – only
being denied a place in the quarter finals on goal difference.
Santos had a second minute goal from Andreas Renteria to thank for their win. It moves them into second place and onto six points – level with leaders Deportivo Saprissa. Both sides have a +4 goal difference, meaning next week's final group game between the two at the Estadio Nuevo Corona will decide who progresses.
Morelia vs Chivas (Wednesday, 9:30pm EDT)
Chivas' troubles have been well-documented in recent weeks. Although boss Matias Almeyda bought himself some goodwill off the supporters with a 2-1 win over the free-falling Queretaro at the weekend, large sections of the fan-base remain unconvinced by his appointment.
It's against that backdrop that the club head into tonight's do-or-die final Copa MX group game. Chivas are currently second in Group 4 with 12 points, and they travel to leaders Morelia who sit on 13 points.
The structure of the Copa MX means that only the seven group winners and one second placed team progress. Toluca currently lead the "second place table" with 14 points, so only a win will suffice for Los Rojiblancos.
Morelia took a 1-0 away from the Estadio Omnilife in the first group game between the two; fans will demand more this evening.
Prediction: Morelia 2-1 Chivas
Isidro Metapan vs Tigres UANL (Thursday, 10pm EDT)
On Thursday night we return to the CONCACAF Champions League for Tigres' penultimate group game.
A trip into Central America is never easy, but after their second-XI took a 1-1 draw away from Costa Rica's Herediano in their last outing, Tigres know a win against the group's weakest side is perfectly feasible.
That said, they laboured hard in their home game against the same team. Isidro Metapan led from the 5th minute to the 84th minute, with a late brace from Alonso Zamora eventually giving the Monterrey-based side an undeserved three points.
A repeat performance tonight could see them walk away with nothing.
Prediction: Isidro Metapan 0-1 Tigres UANL
04/30/2016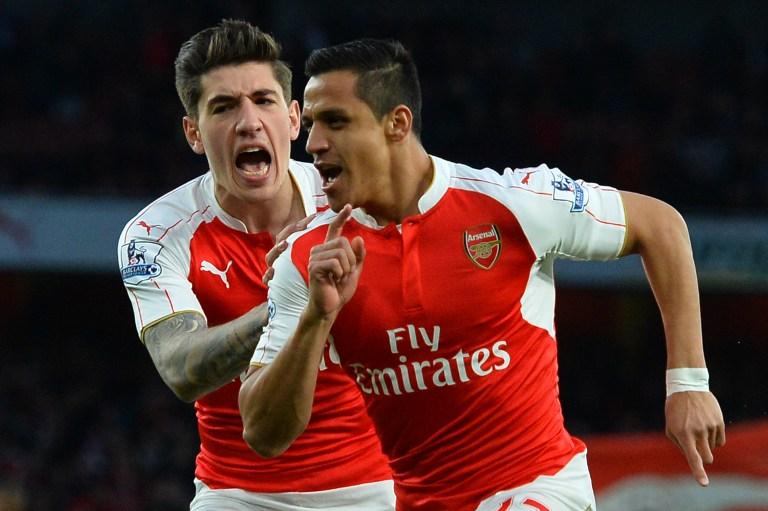 | | | | | | | |
| --- | --- | --- | --- | --- | --- | --- |
| | | | 6 | | | |
| | | | | | | |
| --- | --- | --- | --- | --- | --- | --- |
| | | | 3 | | | |
04/26/2016