Steve Clare looks at how refereeing dictated the flow of the first leg of the conference finals, and how certain players could and should have used it to their advantages.
Scott and Marshall's intelligence betrayed by Dempsey's petulance
11/25/2014
Half time in Conference Finals - one done; one wide open.
Last Sunday, the first legs of the MLS Conference finals were played. There was a home win and a road win.
In New Jersey, the juggernaut second half of New England Revs' season continued with their third straight win in the playoffs.
They have scored nine goals in three games and now look red hot favorites to provide the opposition for the Western Conference winners.
Arguments raged in the press box at LA Galaxy's StubHub Center over whether the Revolution's winning goal should have been called offside. A majority, but not a unanimity, said it should not have counted.
Arguments also continued over whether Bradley Wright-Phillips' obstruction of a drop-kick out of the Revs' keepers' hands really merited a yellow card and a resultant suspension.
The harshness of that ruling which put BWP out of the second leg contrasted sharply with the leniency shown by referee Kevin Stott in California.
He allowed many transgressions to go unpunished and the man who read this best was Sounders FC defender Zach Scott. Scott elbowed Keane in the jaw, for which he was shown a mere yellow. Later on he hauled down an opponent just outside the D of the Seattle penalty box, at which time the stadium was awaiting the formality of a second yellow.
Even his head coach Sigi Schmid, who is normally prone to making himself the victim of referees, was forced to admit that Scott should have walked. However did the veteran Hawaiian merely show remarkable intelligence and awareness to read Stott superbly from the off?
I'm going to take the line that he did and eschew those other commentators who enjoyed tossing the word 'thuggery' around the place.
Contrast his reaction to Stott's leniency to that of two other men who receive a great deal more money to produce for their clubs: Robbie Keane and Clint Dempsey.
Both are forwards. Both are considerably more gifted in the footballing arts than Scott. Forwards tend to be the victims when a referee allows the game to flow, and the beneficiaries when a referee penalises every little shove, tug or nudge.
Once they saw how Stott intended to let the game flow, neither used their intelligence to make the most of it. Instead they just mouthed off at Stott persistently with Dempsey starting less than two minutes in.
Keane had some case after Scott battered his jaw but Dempsey continued to bleat as if he had an entitlement to see the game refereed in a manner that benefitted him personally. Had Stott decided to allow Dempsey his way, Scott would have been sent off pretty early. Dempsey should have been aware that his defenders were using Stott's policy to push the envelope but instead continued to put his own interests first.
Looking through a collection of over 300 photos from this game, the number in which one sees a Seattle player looking disdainfully at Dempsey is troubling. In one photo, five players are playing on - from both sides.
Dempsey has been robbed of the ball and it has moved at least eight feet to the next passage of play. Every player in the vicinity is now focused on winning the next phase including Marco Pappa. Dempsey however is still bent over and has made no effort to assist or re-enter the fray. You can see DeAndre Yedlin watching Dempsey aghast from a distance. It is hardly the only such photo.
Contrast that with Obafemi Martins who continued to harry and pursue, despite the general level of danger attached to being a forward.
Martins' connectivity with Marco Pappa was a positive for the Seattle side but his chemistry with Dempsey was not strong. Again, a poring over the photos revealed very few with them even in the same image.
Chad Marshall, today named MLS Defender of the Year, Scott and keeper Stefan Frei kept Seattle in the game and the defensive efforts of Gonzalo Pineda deserve a special mention too. With Osvaldo Alonso out, many in Seattle feared the defensive midfield may be overrun. Pineda's never-say-die attitude prevented that as did a very mature and disciplined performance from Alonso's direct replacement Michael Azira.
It remains to be seen whether more holes will appear in Seattle when the Sounders will be expected to attack in larger numbers. If Galaxy score in Seattle, the home side will need three.
Can anyone see them scoring three without at least one coming from Dempsey or Martins? Pappa and Alonso are the only Sounders to have scored in the last four games. Pappa did not have a great game, but will prosper more in the second leg when Sounders are less defensive.
New York, trailing a goal and away from home, will have to attack. How LA Galaxy coach Bruce Arena and Schmid lay out their forces is a matter of guesswork.
"Lose the first goal, and Sounders are once more left chasing three in the second leg of a playoff - just like every other year since 2011."
That must be tempting for Arena but his side reveled in the breakaway against RSL in the 5-0 win, so he may be reluctant to do other than lie back and soak up Seattle pressure.
Both coaches will now know that the official will let the game flow. That favors defenders and anything that favors defenders, assists the side with a vested interest in the match not having many goals. With 2-1 or 3-2 wins being useless for Sounders, that may well be to their advantage. After all, going in at half time with the score at 1-1 is less helpful than 0-0 to them.
Expect Arena's side to sit back, be patient and take the sting out of the crowd. That is the easier part to guess. How Schmid counters it, that is the hard part.
| | | | | | | |
| --- | --- | --- | --- | --- | --- | --- |
| | | | 30 | | | |
04/30/2016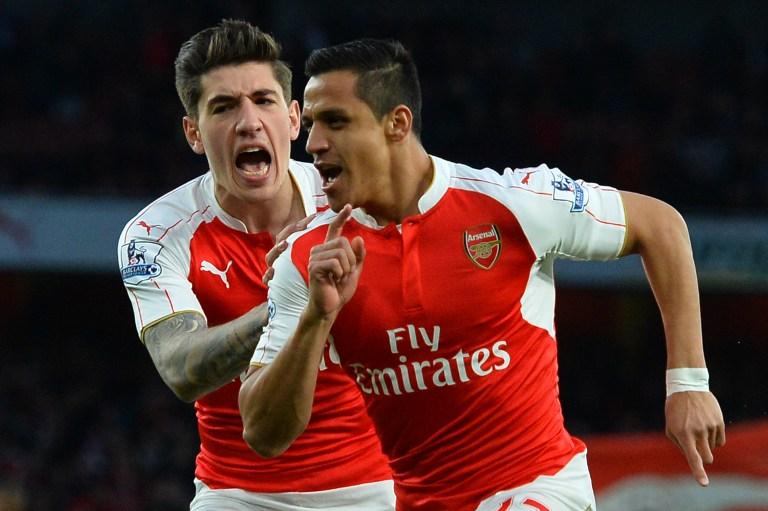 | | | | | | | |
| --- | --- | --- | --- | --- | --- | --- |
| | | | 6 | | | |
| | | | | | | |
| --- | --- | --- | --- | --- | --- | --- |
| | | | 3 | | | |
04/26/2016