The 2015/2016 Serie A season starts on Saturday when Verona host 2015 runners-up Roma. Here is a look at the Italian league's top five off-season transfers:
Serie A's top five summer signings
08/18/2015
The 2015/2016 Serie A season starts on Saturday when Verona host 2015 runners-up Roma. Here is a look at the Italian league's top five off-season transfers:
MARIO MANDZUKIC (Juventus)
Mario Mandzukic took just over an hour to convince Juve's demanding 'tifosi' of his striking prowess, but the real test for the Croatian will be to have as much of an impact as predecessor Carlos Tevez did in his two sensational seasons with the club
Mandzukic officially joined the 31-time Italian champions from Atletico Madrid in June, signing a four-year deal worth 19m euros ($21m). It took the 29-year-old only 69 minutes to score his maiden goal for Massimiliano Allegri's men as Juventus notched a 2-0 win over Lazio in the final of the Italian Super Cup earlier this month.
Despite an ultimately unsuccessful spell with Atletico last season, former Bayern Munich marksman Mandzukic has brushed off suggestions he is under pressure to emulate Tevez, whose performances last season helped Juve to the Champions League final and eventual defeat by Barcelona.
"Not at all, I'm used to pressure," said Mandzukic. "At Bayern there was a lot of competition among the club's forwards, but I'm Mandzukic and I believe in myself."
LUIZ ADRIANO (AC Milan)
AC Milan have been looking for a solution to their striking dilemma since the club suffered a mass exodus of players in the summer of 2012. On paper, Adriano should help paper over the cracks, but the Brazilian could be in for a trying season as the Rossoneri attempt to launch a much-needed revival following years of underperforming.
Adriano, 28, joined the fallen Serie A giants for 8m euros on a four-year deal in the summer after eight, success-laden years with Shakhtar Donetsk.
During his lengthy spell with the Ukrainian giants Adriano won the Europa League, claimed six Ukrainian league titles, four Cup trophies and scored 129 goals in all competitions.
Adriano added another couple of lines to his impressive CV last season when he equalled Lionel Messi's record of five goals in a Champions League match, going on to equal Cristiano Ronaldo's record of scoring nine goals in the group stages.
Named MVP (Most Valuable Player) of the Champions League group stage last season, Adriano and the rest of AC Milan will have to look on from the sidelines this season following their failure to qualify for Europe.
GEOFFREY KONDOGBIA (Inter Milan)
Kondogbia came to the attention of potential Serie A suitors with a series of strong performances for Monaco as the French league side reached the Champions League quarter-finals before losing to Juventus.
Yet it was Inter Milan, not Juventus, who swooped for the 22-year-old defensive midfielder, who signed a five-year deal worth 35m euros with Roberto Mancini's side last June.
Whether fledgling France international Kondogbia lives up to the hefty price tag remains to be seen, but one thing is certain: his height, power and poise while in possession should boost an Inter midfield that in recent seasons has lacked any real bite.
With Inter, like city rivals AC Milan, deep in a lengthy rebuilding process, his addition to the Nerazzuri will be welcomed as Inter, following pledges by Mancini last season, look to challenge for the scudetto title and, at the very least, a return to the Champions League next season.
SAMI KHEDIRA (Juventus)
Over the summer Juventus lost two midfield lynchpins in Chilean Arturo Vidal and Italian veteran Andrea Pirlo, but the champions have made part amends by securing the versatile 28-year-old German international.
Well before Vidal's departure (to Bayern Munich) and Pirlo's move to New York City FC., the Bianconeri secured Khedira from Real Madrid at the tail end of last season on a free transfer. Months before news of Vidal's move to Bayern Munich broke, Khedira was already in the process of becoming a Juve player, finally signing a four-year deal with the 31-time champions in July.
Having starred for formative Bundesliga club VfB Stuttgart before moving to Real Madrid in 2010, Khedira is expected to become an integral part of a Juventus midfield with the likes of Paul Pogba, Claudio Marchisio, Roberto Pereyra, Kwadwo Asamoah and Simone Padoin.
With a little under two weeks remaining in the summer transfer market, Juventus may yet add to their midfield - especially as the injury-prone Khedira, whose ill fortune with injuries even ran to last year's World Cup final where he suffered an injury in the warm-up, has been ruled out for two months with a muscle tear suffered in the friendly with French side Marseille at the beginning of the month.
EDIN DZEKO (Roma)
Quality-starved Serie A has been crying out for a player of Dzeko's stature, but whether Manchester City's versatile Bosnian striker can deliver the goods outside of the English Premier League remains to be seen.
There are two reasons 29-year-old Dzeko's loan deal at Roma may not work out: Italy's top flight is notoriously difficult for strikers, and the Bosnian has to meet certain performance-related targets for his move to become permanent.
Yet on paper, Dzeko's arrival has been largely welcomed by the Roma 'tifosi' after a disappointing season that saw the Giallorossi's league title bid fizz out following an almost unending run of draws in the latter half of the season.
Part of Roma's demise was down to Ivorian forward Gervinho, who -- following his involvement in the Africa Cup of Nations triumph -- never got back to the form he held prior to the tournament. Dzeko's arrival, and those of Iago Falque (from Genoa) and Mohamed Salah (Chelsea, loan), should give Rudi Garcia's frontline a lift as they set out to push four-time consecutive champions Juventus all the way this season.
04/30/2016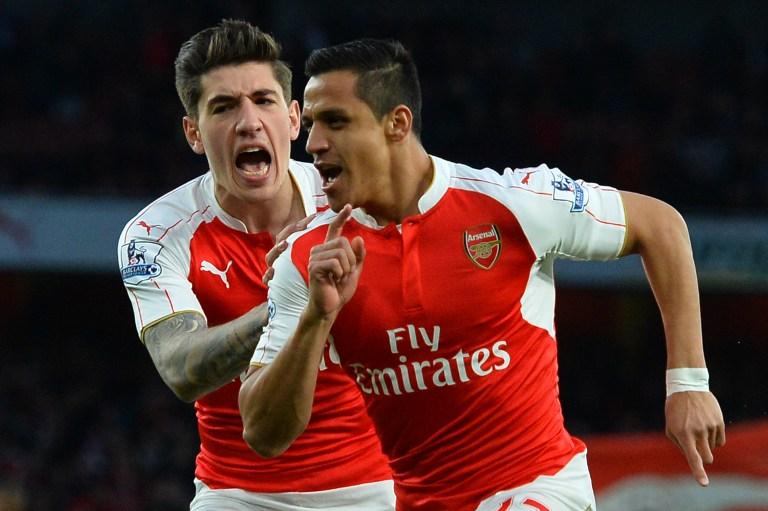 | | | | | | | |
| --- | --- | --- | --- | --- | --- | --- |
| | | | 6 | | | |
| | | | | | | |
| --- | --- | --- | --- | --- | --- | --- |
| | | | 3 | | | |
04/26/2016