Aston Villa manager Tim Sherwood admits the club might live to regret releasing Marc Albrighton as they prepare to face their former winger at Leicester on Sunday.
Sherwood fears Albrighton revenge mission
09/12/2015
Aston Villa manager Tim Sherwood admits the club might live to regret releasing Marc Albrighton as they prepare to face their former winger at Leicester on Sunday.
Albrighton, who had been at Villa since he was a schoolboy, suffered the indignity of being allowed to leave on a free transfer in 2014, but has rebuilt his career impressively with Leicester.
The 25-year-old has figured in all four Premier League games so far to help his current club to third in the table after a surprising unbeaten start to the season.
Now Sherwood, who took over at Villa last season well after Albrighton's exit, says: "It is a credit to Marc he has eventually forced his way into the side on a regular basis.
"He was a wing-back last year flying up and down and he is a very fit guy. He doesn't muck around, he gets that ball into the box.
"So it is credit to him. He has taken a knock of being released from the club or being disposed of and bounced back.
"That can happen. If we had a crystal ball we would know differently but unfortunately for Villa it looks like it might not have been the correct one.
"But we can't worry about that now, it is a decision that has been made."
Albrighton has flourished in Leicester's fluid 4-2-3-1 formation and their manager Claudio Ranieri has been delighted with his impact.
"His character is important. He's a very sensible man," Ranieri said.
"I think he will play well because Marc is an intelligent man.
"Of course, he will have good sensations (about facing his former club) before the match because that's human, but when the referee starts the match it is all done."
- Prised away -
Switzerland captain Gokhan Inler could make his full league debut for Leicester, while Villa could hand deadline-day signing Joleon Lescott his first appearance for the club he followed as a child.
And Ranieri has Nathan Dyer on standby for his maiden Foxes appearance after he moved on loan from Swansea, although the Italian admits the winger is unlikely to start.
Inler, who signed from Napoli, has made just one substitute appearance in the league so far.
But the 31-year-old midfielder impressed for his country against England in midweek and Ranieri said: "I think he is ready to start, but every time I think the night before the match what my first eleven will be."
A full debut for Inler would mean possible disappointment for Danny Drinkwater or Andy King, both of whom have played important roles in helping the Foxes earn two wins and two draws from their opening four games.
It is a record that earned Ranieri, who is considering switching to a more attacking 4-4-2 formation, a
nomination for the August manager-of-the-month award.
Sherwood, meanwhile, believes Lescott is ready to start for Villa after admitting he was surprised to be able to prise him away from local rivals West Bromwich Albion.
Lescott made 34 league appearances for the Baggies last season and was named supporters' player of the
season, but was allowed to leave by head coach Tony Pulis to make way for former Manchester United defender Jonny Evans.
"He realises he's in the twilight of his career now and he needs to get the most out of it," Sherwood said.
"He manages his body very well, which is not in the best nick. But he made 34 appearances for West Brom last season and a lot of clean sheets amongst them.
"He was an important player for West Bromwich Albion and he was a great signing for us, to be able to prise him away from there and bring him to this football club."
Source:
Steve Madeley/ AFP
04/30/2016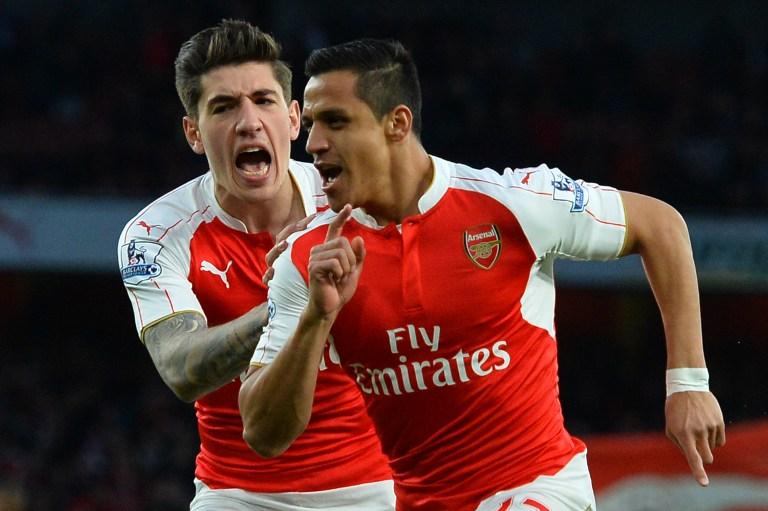 | | | | | | | |
| --- | --- | --- | --- | --- | --- | --- |
| | | | 6 | | | |
| | | | | | | |
| --- | --- | --- | --- | --- | --- | --- |
| | | | 3 | | | |
04/26/2016