What isn't up for debate is that Sherwood doesn't help himself at times.
Sherwood Talking Like a Dead Man Walking
10/19/2015
Whether Tim Sherwood deserves the stick he gets from soccer fans is up for debate. From the "Tactics" Tim jibes to the wide range of memes that exist mocking his boastfulness at him having Tottenham's best ever
Premier League managerial win ratio and everything in between, there's always something used as ammunition against him.
What isn't up for debate is that Sherwood doesn't help himself at times.
Already this season, the Aston Villa boss has publicly declared he wants this season to pan out as so many seasons did for Wigan Athletic, whereby they would look hopeless for much of the season before going on a miracle run in April and May to secure their safety before they were finally relegated in 2013.
Sherwood then came out immediately after a 1-0 derby victory over hated rivals Birmingham City in the Capital One Cup in September and said the Villans' dreadful first half performance was a deliberate tactic so they could play better in the second half and win the game.
This particular comment was so strange even Birmingham boss Gary Rowett openly mocked Sherwood while speaking to the press afterwards.
Sherwood's latest pieces of verbal gold – note the plural – have come in the days following Villa's 2-0 loss at Chelsea on Saturday. That Villa weren't much worse than Chelsea says more about Chelsea still struggling to look anything like a team, let alone the champions, rather than prove a credit to their own performance.
In quotes that bear an eerie resemblance to his final months at Tottenham, where he seemed to take aim at everything and everyone other than himself, Sherwood gave the impression of someone looking to preserve what's left of his own reputation rather than a man who knows what it's like to spend time looking in the mirror.
Immediately after the game, Sherwood told the press, "I'm trying to instil in them not to be scared to lose. If anyone should be scared to lose then it should be me. But I'm not.
"I want to go out on the front foot and, if I die, I die on my sword. Why do we need to be more pragmatic? I would never be pragmatic. I've done it a few times but I don't like myself for it.
"I can only control what I can do and I remain confident in that. The boys have responded. I need the boys to respond and I think they did and did what I asked them to."
No problem there. He's happy with the way his team are playing, he wants to stick to his principles, and if that gets him the sack, he'll live with that.
However, today he has come out and said the players aren't doing what he asked them to, even going so far as to admitting he is BORED with the way his team play. Sky Sports quoted Sherwood as saying, "The last few weeks have been boring, I've felt bored watching it. People going square, sideways, I'm not telling them to do that. I'm telling them to express themselves."
As we learned at Tottenham, Sherwood isn't one for the old mantra of back your players in public and keep everything in the dressing room, but these comments are almost on the level of John Carver's at the end of last season, when the Newcastle caretaker manager accused Mike Williamson of getting deliberately sent off in a game at Leicester.
Many on social media are questioning how Sherwood can be a credible manager of a team and leader of a club when he speaks like this. Though there is sympathy for Sherwood in some quarters owing to how many of Villa's summer signings were made by someone else, he knew what he was taking on when he got the job, and a guy as direct as he likes to be wouldn't have taken the job without fully agreeing and knowing what would go on.
Sherwood is talking like a dead man walking, and is starting to sound like a man protecting his reputation with an eye on getting another job in the future.
If soundbites similar to these ones keep coming, he might find even a job at Leeds United is beyond him.
04/30/2016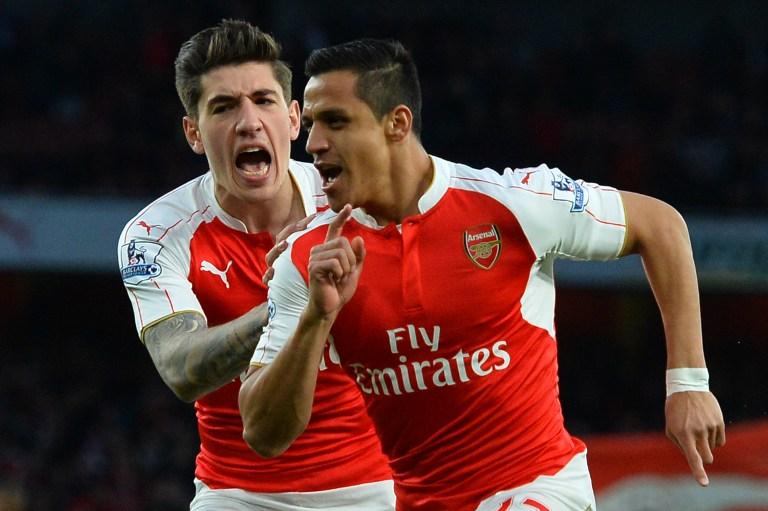 | | | | | | | |
| --- | --- | --- | --- | --- | --- | --- |
| | | | 6 | | | |
| | | | | | | |
| --- | --- | --- | --- | --- | --- | --- |
| | | | 3 | | | |
04/26/2016