The MLS' Western Conference clubs will dispute three remaining playoff spots between six teams, including the Seattle Sounders, Portland Timbers, and Sporting Kansas City
Six teams compete for three playoff spots in the MLS' Western Conference
10/08/2015
With their 0-0 draw last night, the Vancouver Whitecaps and FC Dallas have joined the LA Galaxy in clinching their places in the 2015 postseason.
With three teams in and only one team--Colorado--eliminated, the remaining six teams have three remaining spots with the playoffs only mere weeks away.
With the coming weekend being a FIFA-sanctioned international break, the soonest we'll see any movement will be October 14th when Portland travels to Sandy, Utah to play Real Salt Lake.
That match will precipitate what the league hopes will be a thunderous race to the finish on October 25th which Major League Soccer has already earmarked with the hashtag #DecisionDay.
The league hopes to turn October 25th into an event. With the East almost all locked up, league is hoping to seize on the popularity a competitive race in the Western Conference. To this end, according to the league's website, MLS will debut original with "games across each conference played simultaneously with the key playoff-race games broadcast nationally."
Clearest Path: Sporting Kansas City
- Remaining Schedule: at San Jose Home vs Colorado Home vs LA Galaxy
Sporting currently reside in fourth place but could in fact win the West should things break that way. Playing in San Jose is a test for any MLS team, nine points possible are entirely possible for a squad that is coming off a week that saw them win the U.S. Open Cup before winning in Portland three days later.
Toughest Road to Hoe: Real Salt Lake
- Remaining Schedule: Home vs. Portland, at Dallas, Home vs. CSD Municipal (CCL), at Seattle
RSL will need to overcome the league's worst road goal differential (+16) in order to keep their slim playoff hopes alive. Following their midweek fixture against Portland they travel to Dallas and Seattle with a CONCACAF Champions League home game thrown in the middle. Nick Rimando has been solid as expected averaging a league best (minimum 10 starts) Goals Against Average, and the team is on a nice run winning three of its last four games.
Playoffs Or Bust: Portland and Seattle
- Portland: at RSL at LA Galaxy, Home vs. Colorado
- Seattle: at Houston, Home vs RSL
Both clubs have under performed this season having injuries to key players and identity crises. Either club could make a postseason run and just as similarly, either team could miss the cut.
According to the latest salary figures, Seattle and Portland are fourth and seventh, respectively, on payroll but are looking up at FC Dallas (20th), Sporting (10th), and the teams' especially irksome mutual Cascadian rival the Vancouver Whitecaps (11th). As such, rumors are rife that their collective jobs may be in jeopardy.
Seattle's Sigi Schmid is hardly a month removed from a health scare while finding himself once again shooting down rumors that someone else will be in his chair next year.
It's not as blatant in Portland where the team missed the playoffs by a single point last year but frustration is boiling over as fans have voiced their displeasure with the teams direction.
In a July match in response to a team sign that showed a red line and under it the words "Same as it ever was" (the inclination that despite the monies poured Timbers missing out on the playoffs is expected), In his post-match remarks, Head Coach Caleb Porter said:
"Oh, yeah, I mean obviously I like the fans and we want to win for the fans. So let's talk at the end of the year. If we're below the red line then, yeah, I'll be concerned about it. We're 12 games in, right? 13 now. So it's a little early to, I think, be too disappointed with that right now."
He may get his wish.
- Remaining Schedule: Home vs Seattle, At Vancouver
Houston has to beat two probable playoff bound teams (two draws won't cut it) and get some help if they are going to make the playoffs.
In the off-season Houston departed with the only Dom Kinnear, the only coach the franchise had ever known. Bringing in Owen Coyle, it was a new era in Houston departing with the defensive 4-4-2 and bringing a new attacking style.
Spearheading that was supposed to be Erick "Cubo" Torres, their off-season DP striker. Torres began the year on-loan to Chivas Guadalajara where he saw little first-team minutes. As such, Cubo was rusty and never established himself, only managing an assist on the year never once going the full 90 minutes.
That's not to say it's been a wasted season for Cubo who scored the game winner against Honduras Wednesday in the CONCACAF Olympic tournament.
It hasn't been entirely a wasted season for Houston either as Will Bruin, Giles Barnes and Ricardo Clark have combined for 25 of Houston's 41 goals with Brad Davis chipping in nine assists.
The Wildcard: San Jose Earthquakes
- Remaining Schedule: Home vs SKC, at Dallas
In 2014, the Earthquakes were winless in their final 14 games only just barely avoid being the worst team in MLS last year.
It should come as no surprise that luring native Californian and previous Earthquakes coach Dom Kinnear back to San Jose would improve their form, but few (perhaps not even Kinnear himself) thought it would happen so quickly.
To get to this point, the Quakes have been the very model of consistent inconsistency. So volatile are the Earthquakes they beat the Galaxy before losing to Philadelphia in consecutive home matches.
The team's longest winless streak (one point over six matches) was also bookended with consecutive winning streaks.
Along the way there's been a number of players lost to injury and player call ups resulting in only five players have started more than 25 of Earthquake's first 32 games (outside of goalkeeper David Bingham).
San Jose's revival was assisted by the teams mid-season trade of Quincy Amerikwa for defender Ty Harden to offset the loss of DP striker Innocent Emeghara. In 15 games with the Quakes, Amerikwa has contributed five goals and four assists.
The Earthquakes are currently tied with the Timbers on points at 44 for the sixth spot. The Earthquakes have the tie-breaker (goal differential) however the Timbers have a game in hand.
| | | | | | | |
| --- | --- | --- | --- | --- | --- | --- |
| | | | | | | |
04/30/2016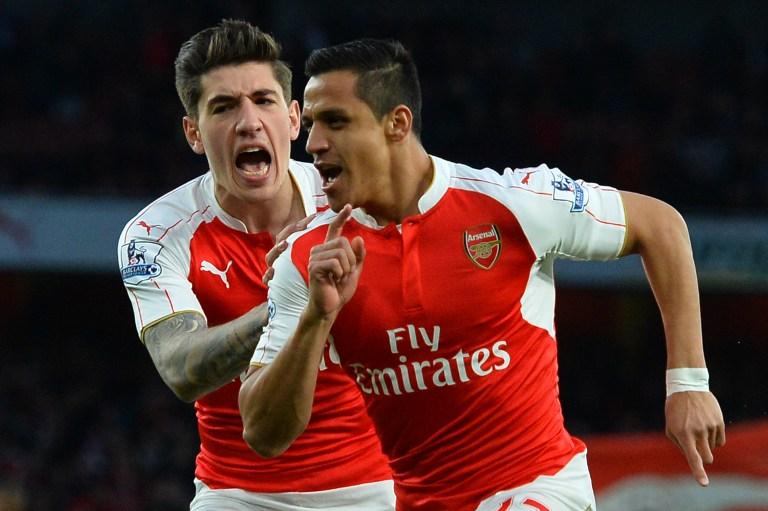 | | | | | | | |
| --- | --- | --- | --- | --- | --- | --- |
| | | | 6 | | | |
| | | | | | | |
| --- | --- | --- | --- | --- | --- | --- |
| | | | 3 | | | |
04/26/2016