The Liga MX regular season is now complete and the eight remaining teams are just six games from championship glory.
Terrible Tijuana miss out as Liguilla line-up confirmed
05/11/2015
By Dan Price
The Liga MX regular season is now complete and the eight remaining teams are just six games from championship glory. While Santos snuck into the post-season by the narrowest of margins against Cruz Azul, there were tears elsewhere as Tijuana's dramatic slump continued and Leones Negros faced demotion to the
Ascenso MX.
Club Leon 6-2 Club Tijuana
Club Leon, who twelve months ago were on their way to back-to-back titles, ended a run of eight games without a win in stunning fashion as they swept aside a dismal Club Tijuana side.
An electric start saw the sides tied at 1-1 after just ten minutes, but a three-goal, seven minute blitz after half an hour saw the hosts go into the break with a commanding 4-1 lead. Two more goals followed in the second half, meaning an 87th minute Dayro Moreno was little more than a consolation.
The result should good prove to be enough to keep under-fire Leon boss Juan Pizzi in his job, but the pressure on his opposite number Daniel Guzman is now immense. Tijuana were top of the league seven weeks ago, but six losses and a draw in their last seven saw them finish the season in tenth.
Superlider Tigres hold voodoo over Toluca
Toluca fans must dread facing Tigres UANL. In the last six months the side from Monterrey have beaten 'Los Diablos Rojos' in the quarter final of the Copa MX, denied them a place in the Copa Libertadores with the last kick of the Apertura's regular season, eliminated them from the Liguilla, and now prevented them qualifying for this season's post-season.
In truth, Toluca only have themselves to blame for this season's failure. They've not been consistent enough and have struggled to keep pace with the leading group. They were given a golden opportunity on Sunday morning as Tuca Ferretti named a second-string side for the already-qualified visitors, but they struggled to create chances.
For Tigres, this has the makings a great season. They beat Club America by three goals in the combined Apertura/Clausura table, and by finishing first have now secured home advantage for the duration of the playoffs. They are also in the quarter finals of the Copa Libertadores, and fans will be looking forward to the next month with eager anticipation.
Chivas slump continues to set up a Clasico Tapatio quarter final
Chivas cannot be too harshly criticised – they went into the season expecting a serious battle against relegation, but have ended it in the Liguilla.
There is cause for concern though. They've only won one of their last seven in all competitions, and after briefly hitting the league's top spot they failed to convert that into a strong end to the season.
Three of those seven games came against teams who are now in the Liguilla, meaning it's difficult to look at the Guadalajara side as serious title contenders. There is the added concern that their poor form has also seen them lose to Puebla and Morelia, two of the worst sides in the division.
Chivas fans are a demanding bunch, and will expect nothing less than a win against bitter rivals Atlas in the quarter final – but on paper Atlas are the team who are more likely to progress.
| | | | | | | |
| --- | --- | --- | --- | --- | --- | --- |
| | | | | 2 | | |
04/30/2016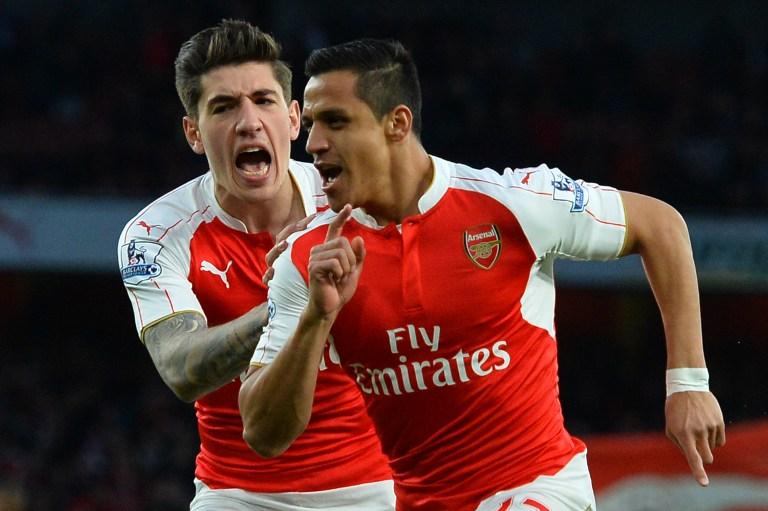 | | | | | | | |
| --- | --- | --- | --- | --- | --- | --- |
| | | | 6 | | | |
| | | | | | | |
| --- | --- | --- | --- | --- | --- | --- |
| | | | 3 | | | |
04/26/2016