November 19 is the anniversary of the day Paul Caligiuri scored "the goal heard around the world" against Trinidad and Tobago, qualifying the USA for the World Cup.
The one goal that truly changed American soccer
11/14/2014
So, how are you planning to celebrate Paul Caligiuri Day this Wednesday?
Will you put on your retro USMNT jersey and kick looping, 28-yard shots towards the goal? Will you watch the parade down main street hailing Paul and his USA teammates? Or perhaps you will look at the video on how the USA defeated Trinidad & Tobago and changed the course of U.S. soccer history.
OK, OK, there is no such thing as Paul Caliguiri Day this Wednesday or any other day. But on Sunday, Nov. 19, 1989 in Port of Spain, Trinidad & Tobago, it was Paul Caligiuri's day, as well as a red-letter day for the rest of his teammates and U.S. soccer in general and U.S. Soccer in particular.
"Caligiuri scored the goal that boosted the Americans into their first World Cup in two generations"
40 years -- or since the 1950 competition. The USA endured nine consecutive failures in World Cup qualification, something that is considered unfathomable today, but those were different times then.
Mexico used the USA as a punching bag.
Professional soccer, for the most part, was semi-pro, until the North American Soccer League came along.
And when the NASL came about, there were difficulties getting Americans players playing time so the league instituted a rule that forced teams to use at at least one U.S. player at all times.
Honest.
The USA desperately needed to book at spot at Italia '90. Only two years prior, FIFA awarded the 1994 World Cup to the country and it would have been quite embarrassing had it not reached soccer's promised land on its own.
Let's set the table.
Mexico, the the Americans' No. 1 nemesis and roadblock through the decades, had been thrown out of the competition in 1988 -- ironically, only a couple of days before the USA had been awarded the '94 Cup -- for using ineligible players during Under-20 World Cup qualifying. So that was one last rival for the two precious qualifying berths from CONCACAF (Italia '90 had only 24 countries).
Under the direction of head coach Bob Gansler, a core of mostly recent college graduates and not much pro experience attempted to accomplish something since the Truman administration -- reach the World Cup.
Gansler said he decided on youngsters because they were "the best guys available at that time, given our soccer situation in this country."
"Obviously, the NASL had gone bankrupt and we didn't have a pro league to draw players," said Gansler, who went on to guide the Kansas City Wizards to the MLS Cup win in 2000.
"I didn't think the indoor situation was good enough to keep players sharp and hungry and up to the task of qualifying outdoors. So we took the best guys. A lot of those guys I had before in various settings, be it the youth national teams, the World University games and on the Under-20 national team. I thought these people were good enough. I thought they were enthusiastic and determined enough to get that done."
Then there was this thing about being in the World Cup desert for 40 years and the great task at hand.
"I never thought it was the proper thing to do to talk about the immensity that we haven't been there for 40 years. 'You guys don't have professional experience,' " he said.
"I always thought, you accentuate the positive and we're good enough to get this done. I give a lot of credit to them because they weren't overly in awe about the task. So we haven't been there in 40 years. Well it hasn't been us that has not qualified for 40 years. I was one of those guys who didn't qualify for Mexico (laughs) being on the national team in the late sixties. But those guys weren't.
"We just tried to point out, not only play our best occasionally, but play our best all the time. It was a matter of the intangibles that are going to carry the day. We had to be confident enough and be resilient enough. Those young guys they were ready for the task."
The Americans stumbled, dropping its first game of the final round in Costa Rica (Well, the USA never wins there), 1-0.
Then the USA went on a seven-game unbeaten streak, moving into third place behind Costa Rica, which already had clinched a spot, and Trinidad & Tobago. That set up a do-or-die situation at Hasely Crawford Stadium in Port of Spain, Trinidad.
The Americans could have made life easier for themselves, going scoreless in its two games leading up to the confrontation -- a nil-nil draw in Guatemala City on Oct. 8 and a similar result against an El Salvador side that already had been eliminated at St. Louis Soccer Park Nov. 8.
T&T needed only a draw to advance to Italy, the USA needed a win, which mean a goal. And the natives were confident.
"I recall arriving at the airport and already it was a sea of red," Gansler said. "For them it was an accomplished fact. They are a joyous people. I told my guys more than once because I tend to repeat myself, 'You play away games sometimes in Central America and the idea is to intimidate you.' I said that's not the Caribbean way. It's not about intimidation. They are going to be so joyous and welcoming. For them, its a party. They already have booked [tickets] to Italy and that's fine. There's no need to be concerned about intimidation. It's just a matter of taking advantage of their feeling of maybe overconfidence."
Songs and ballads already had been written about the Soca Warriors going to Italy.
On the day of the game, fans arrived six hours prior to kickoff to listen to local entertainers sing about the praise of their heroes. Except for a small section that held USA supporters, the packed ground was a sea of red.
Gansler decided to pull off an audacious tactical move for the game. He decided to start Caligiuri instead of John Stollmeyer, a midfielder with strong ties to Trinidad who had not missed a minute in the seven previous qualifying matches.
Russell Latapy and Dwight Yorke were two gifted Trinidad attacking players who were difficult to handle.
"Paul was mobile and more adventuresome," Gansler said. "With John, you knew what you got in terms of the steadiness and the effort. The first time I had John on a team was with the U-16 national team. We went to France so I knew him for a long time. Paul was very versatile and had some experience in Europe, one of the few people who had professional playing experience in Europe. Paul never had a problem with self-confidence. You knew he was going to be ready to shine."
Gansler said he was trying to ready for T&T's minds and tactics, just in case they needed a goal to equalize later on.
"I thought actually more than Trinidad did, if 'I only need a tie, I am going to play a little more cautious and maybe they would circle the wagons a little bit and you're going to shoot from the outside. And Paul was a pretty good shooter from distance from either foot."
He was spot on. Caligiuri helped the defense limit Trinidad to six shots and scored that historic goal, a 30-yard shot off a Tab Ramos pass that surprised goalkeeper Michael Maurice in the 31st minute.
"It was an early goal," Caligiuri said at the time. "It was important we maintained our composure. It brought our level up."
Caligiuri, 25, had seen limited action in the seven previous qualifiers. He missed the first three because of his commitments with Meppen (Germany). He played the final half of the 2-1 win over Guatemala June 17, but was sidelined until the Trinidad encounter with a stress fracture of his left leg.
A week prior, he played in a 2-1 warm-up victory over Bermuda in Cocoa Beach, Fla. "I proved myself in that game," Caligiuri said. And that day in Trinidad as well.
A lot has happened since Nov. 19, 1989, thanks to that team, changing the course of U.S. soccer history.
These players, some of whom have reached legendary status in this country, were allowed to pursue careers in Europe.
That allowed them to hone their skills, challenge themselves at a higher level and help the USA become a more competitive side at the 1994 World Cup, which this country hosted.
That, in turn, helped those same players to become the cornerstone of the early years of Major League Soccer, which will hold its 19th MLS Cup next month.
That also helped the Americans become the dominant team in CONCACAF, much to chagrin of Mexico, which usually had its way and bullied the USA for years before the turn around.
And since that moment in Port of Spain, T&T, the Americans have qualified for seven consecutive World Cups.
It is not an anomaly these days, it is expected, just the first step to greater challenges and achievements -- ie. getting out of the opening round of the World Cup and beyond.
It also launched the overseas careers of several prominent American players, including John Harkes, Ramos, Eric Wynalda, among others. They also were inducted into the National Soccer Hall of Fame, including Tony Meola, and Peter Vermes.
"They should build a statue for Paul for what he accomplished," Wynalda once said.
In an interview I had several years ago, Caligiuri eloquently put the goal, victory and historic moment into perspective.
"Never did I think that one goal or one victory would steer the course of American soccer," Caligiuri said. "The impact it had was immeasurable.
"You're talking the federation, you're talking sponsors. Players had an opportunity to showcase their talent worldwide. It was definitely a turning point. It also legitimized our bid (to host the 1994 World Cup). There were concerns from FIFA that the 1994 World Cup would be a failure.
"We have a more evolved quality of play. We have built Major League Soccer. We have let our young players have an opportunity they didn't have before. It's been a vital cause and effect, not only for the development of players but the evolution of soccer in this country."
Who knows? Had the Americans failed to qualify, perhaps the USA would have found another way to ascend to the position it finds itself in these days.
It certainly would have been a curious route that would have been difficult to imagine given that it is difficult to find backers for a struggling program.
Then, again would have imagined back in 1989 that American soccer would have grown like it has?
Saying that, there still is much to be done.
"I smirk sometimes when I read things or listen to people about complaining we're not in the semifinals or the quarterfinal of the World Cup and all that and saying its about time," Gansler said. "And I'm saying they simply don't realize how far how we have come in a relativity short period of time."
Gansler remembered what it was like playing youth soccer for the Bavarian Soccer Club in Milwaukee in the 1950s.
"When I came to this country there was no youth ball," he said. "I had to wait five years until I was 15. The men needed some warm bodies and they let me play along (he laughs). From that point to now, it's immense, what these young men were able to do to qualify in '90, it's immense. So the young folks and unknowingly naive maybe older folks who write about this or speak about this, saying that we should have a heck of a lot farther than what we are, I shake my head. I think they're just totally naive."
The U.S. soccer landscape has grown dramatically in the past 25 years, with MLS and soccer-specific stadiums, a minor-league pro system in place, the National Women's Soccer League and the sport finally being accepted by the American public, thanks to the exploits of the men's and women's national teams (don't forget the American women have won two Women's World Cups and four Olympic gold medals).
04/30/2016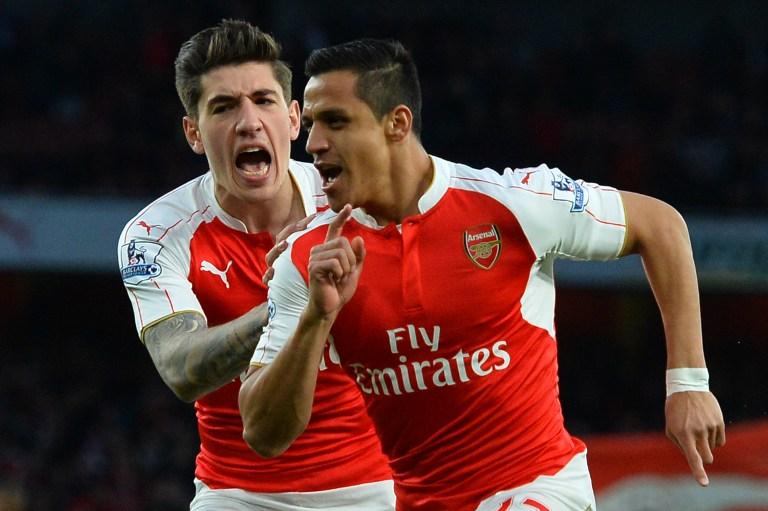 | | | | | | | |
| --- | --- | --- | --- | --- | --- | --- |
| | | | 6 | | | |
| | | | | | | |
| --- | --- | --- | --- | --- | --- | --- |
| | | | 3 | | | |
04/26/2016