Social networks imagined as football clubs. This is how Facebook, Twitter and Youtube's jerseys would look like.
The Social Network Football League
04/10/2015
Ever imagine what the jerseys of famous social networks would look like if they were soccer clubs?
Our sister site juanfutbol just released what they call the 'Social Network Football League' in which they imagine and design the crest and jerseys of some of the most popular web hangouts. But that´s not all, they also developed a full identity for each ´new club´ of what would be the EPL of web football leagues.
Straight to the point. Twitter FC soars at the top of the league table as one of the strongest clubs thanks to their never ending stream of goals. Larry, their mascot, is the most iconic logo in the competition.
Founded: 2006
Valued at: 23 billion
President: Dick Costolo
Based in: San Francisco, California
Fan base: 284 million
Fact: Lady Gaga, Katy Perry and Justin Beiber are among the club´s most famous supporters
Nicknamed ´The blues´, Facebook FC lacks a Jose Mourinho at the helm but they make do with the leadership of one Mark Zuckerberg. It is rumored the players are forced to wear gray t-shirts under their kits.
Founded: 2004
Valued at: 80 billion
President: Mark Zuckerberg
Based in: Silicon Valley, California
Fan base: 1,266 million
Fact: Facebook FC is the most popular club in the United States
Known for being the top promoters of the game changer play known as ´the selfie´, Instagram FC has one of the most diverse and faithful fan bases in the league.
Founded: 2010
Valued at: 35 billion
President: Kevin Systrom
Based in: Menlo Park, California
Fan base: 300 million
Fact: The majority of their fan base are women
With their recent commercial partnerships, Snapchat is on route to challenge for a top 3 spot in the league table, not to mention the average age of their supporters (15) assures them a faithful following in the years to come.
Founded: 2011
Valued at: 15 billion
President: Evan Spiegel
Based in: Venice, California
Fan base: 100 million
Fact: They are the most recent club to earn promotion into the Social Network Football League
Google recognized the potential of the SNFL and wanted desperately to enter the league with a strong player so it was no wonder it found a perfect match in Youtube FC with their more than 1 billion followers.
Founded: 2005
Valued at: 15 billion
President: Susan Wojcicki
Based in: San Bruno, California
Fan base: 1 billion
Fact: 78% of Youtube FC´s fans live outside the United States.
Referred by their rivals as ´Hipster FC´, Spotify employs a distinctive financial model that looks to innovate how clubs and supporter groups decide the ongoings of the club. By acquiring an annual memberships, fans gain the right to pick which players should start each match.
Founded: 2008
Valued at: 5.7 billion
President: Daniel Ek
Based in: Stockholm, Sweden
Fan base: 60 million
Fact: Spotify FC only pays their footballers for the minutes they play.
Often referred as ´the people´s club´, the team´s PR department is one of the best in notifying fans of team news via their mobile phones.
Founded: 2009
Valued at: 16 billion
President: Jan Koum
Based in: Mountain View, California
Fan base: 400 million
Fact: Whatsapp FC, Instagram FC and Facebook FC are all owned by ´Timeline Sports Group´.
One of the youngest clubs to join the league. Pinterest FC is known for their organization skills on the field. While not as popular as other clubs, it enjoys a huge following of women thanks to their shared interest in design and fashion.
Founded: 2010
Valued at: 11 billion
President: Evan Spiegel
Based in: San Francisco, California
Fan base: 70 million
Fact: The club is famous for serving the best food at its concession stands thanks to the DIY recipes shared by their followers on its website.
04/30/2016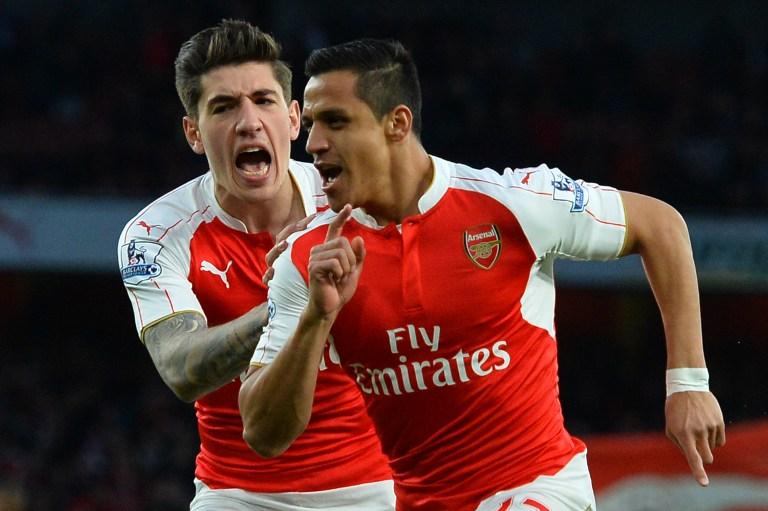 | | | | | | | |
| --- | --- | --- | --- | --- | --- | --- |
| | | | 6 | | | |
| | | | | | | |
| --- | --- | --- | --- | --- | --- | --- |
| | | | 3 | | | |
04/26/2016