Pivit gives insight into which team has a better chance of winning the World Cup
There is a 17% chance Brazil & Argentina will meet at the World Cup final
07/02/2014
After the best Last 16 World Cup round in history, Brazil 2014 is down to its last eight teams. African hopes were extinguished in the first round of the knockout stage when both Algeria and Nigeria were eliminated after brilliant showings. Similarly in North America, only one team remains in contention for the Cup after Mexico and the United States were defeated in heartbreaking fashion. Unsurprisingly, European and South American teams continue to dominate the competition. According to Pivit, the chance that a South American team meets a European team in the World Cup Final is 49%.
In fact, Europe and South America are locked in a dead heat to win it all. The Pivit probability that a World Cup champion hails from Europe is 49%, and the chance that the World Cup champion hails from South America is 51%.
But, what about the chances to reach the final for each of the remaining teams?
Check out all of Pivit's latest probability calculations about the World Cup final to be played at Maracana stadium on July 13th:
World cup final predictions:
Finals Matchup Probabilities by Continent:
South America vs Europe Final: 49%
All South American Final: 21%
All European Final: 27%
North America vs anyone: 3%
Finals Matchup Probabilities:
No surprises here. Brazil vs Argentina is the matchup with higher percentage of probability. A final between these two would be a dream scenario for both Brazilians and Argentinians alike.
BRA v ARG: 17%
BRA v NED: 16%
BRA v BEL: 9%
GER v NED: 11%
GER v ARG: 11%
GER v BEL: 6%
FRA v NED: 7%
FRA v ARG 7%
COL v NED: 4%
COL v ARG: 4%
FRA v BEL: 3%
Anyone v CRC: 3% or less
COL v BEL: 2%
COL v CRC: <1%
Chance to Reach World Cup final:
BRA: 42%
ARG: 39%
NED: 38%
GER: 29%
BEL: 20%
FRA: 17%
COL: 11%
CRC: 3%
World Cup Win Probabilities:
BRA: 26%
ARG: 20%
NED: 17%
GER: 16%
BEL: 8%
FRA: 8%
COL: 4%
CRC: <1%
Pivit is providing Soccerly with up-to-the-second predictive analytics for all World Cup matches so you will see the PIX™ in Soccerly's Live matches and game previews.
10 hrs. ago
M'Baye Niang put the nightmare of the Paris terror attacks firmly behind him with two goals and an assist as AC Milan crushed a sorry Sampdoria 4-1 at the San Siro on Saturday.
Niang admitted last week the events of the past fortnight had left him worried for the safety of family and friends in and around the French capital.
But the 20-year-old from the Paris suburbs produced a confident performance for the Rossoneri, first delivering for Giacomo Bonaventura's opener on 16 minutes and then beating Emiliano Viviano from the spot after the Milan winger had been hauled down in the area seven minutes before the interval.
Niang secured Milan's seventh win of the campaign when he fired under Viviano four minutes after the restart after the 'keeper's fluffed clearance.
When he was replaced by Luiz Adriano 15 minutes from the whistle it took the Brazilian just four minutes to find the net after volleying Alessio Cerci's intelligent cross past Viviano.
The only blot on Milan's copybook was Gianluigi Donnarumma's failure to stop Luis Muriel from the spot after Andrea Pioli had tugged on Eder in the area in the closing minutes.
Milan moved up to fifth place at seven points behind leaders Inter ahead of the remainder of the weekend matches, with Sampdoria's second successive defeat under new coach Vincenzo Montella leaving them 14 points adrift.
"It was an almost perfect performance," said Milan coach Sinisa Mihajlovic, who gave a special mention to Niang.
"He's a big player for us, he was doing really well in pre-season then he got injured. Now he's back in form and he's doing well, but he already showed at Genoa (loan) what he was made of."
For the fifth consecutive match Mihajlovic opted for teenage goalkeeper Donnarumma over the more experienced Diego Lopez but the 16-year-old had to dive low to parry after his messy clearance fell to Roberto
Soriano 30 yards out in the opening minute.
From then on, it was all Milan with Niang the main protagonist before making way for Adriano on 74 minutes.
Having spent the last half of last season on loan at Genoa, the striker said he in enjoying playing in a pure
striker's role under Mihajlovic.
"I'm really happy because I've been waiting for this for a longtime, the hard work's paying off and I hope it continues like this," said Niang.
"I played as a centre-forward, the position I prefer and I think that along with our win over Lazio this was our best display this season."
Milan broke the deadlock on 16 minutes with Alessio Cerci, whose eighth minute goal was ruled offside, involved before Niang burst down the right to fire in a weighted delivery that Bonaventura slid in to meet at the back post.
Milan built on their momentum and Niang almost doubled the lead when he collected Juraj Kucka's short delivery on the right to drag his angled shot inches wide of Viviano's far post.
Sampdoria were struggling to find any rhythm and Milan's movement in the final third of the pitch was causing huge problems for the visitors.
Niang left Edgar Barreto behind to burst down the right and fire across the bows, but Bonaventura's first-timer from the six-yard line blasted over.
Samp's only real chance came when Luis Muriel dribbled his way into the area but despite turning Milan's defence his promising strike was blocked by Alessio Romagnoli.
Niang came close twice with flicks that inched wide of Viviano's post just after the restart.
But when the 'keeper fluffed a clearance, Niang collected and strode confidently into the area to fire under his body and secure the second brace of his Serie A career, after hitting a double for Genoa against Verona last season.
A tiring Niang soon made way for Adriano and only four minutes later Cerci was given time and space to the right of the area to pick out the Brazilian with a pinpoint pass which he controlled before firing past a helpless Viviano.
Earlier, Torino moved up to seventh place with a 2-0 home win over Bologna thanks to second-half goals from Andrea Belotti and Giuseppe Vives.
10 hrs. ago
| | | | | | | |
| --- | --- | --- | --- | --- | --- | --- |
| | | | 4 | | | |
10 hrs. ago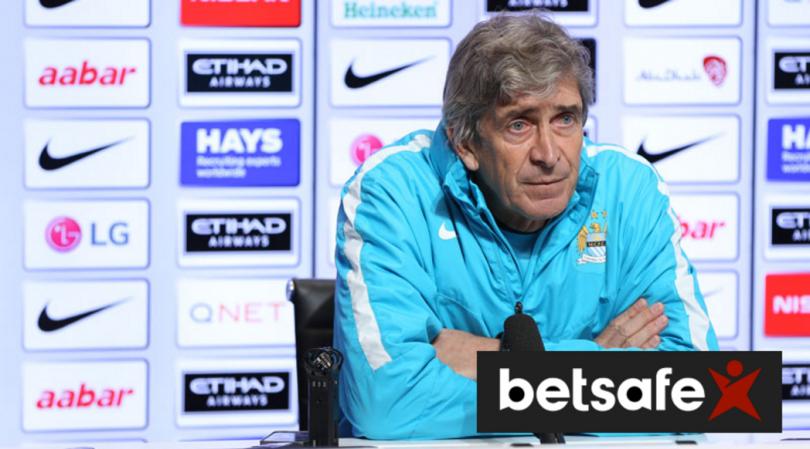 | | | | | | | |
| --- | --- | --- | --- | --- | --- | --- |
| | | | 2 | | | |
19 hrs. ago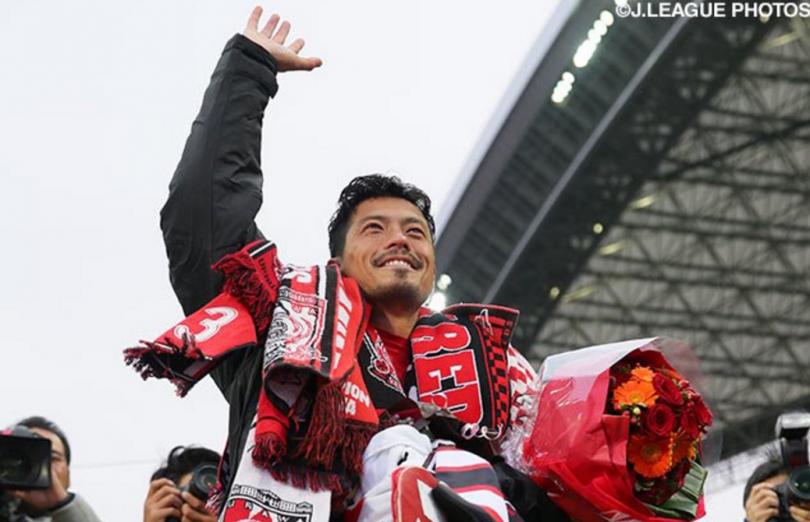 | | | | | | | |
| --- | --- | --- | --- | --- | --- | --- |
| | | | 3 | | | |
19 hrs. ago
| | | | | | | |
| --- | --- | --- | --- | --- | --- | --- |
| | | | 4 | | | |
19 hrs. ago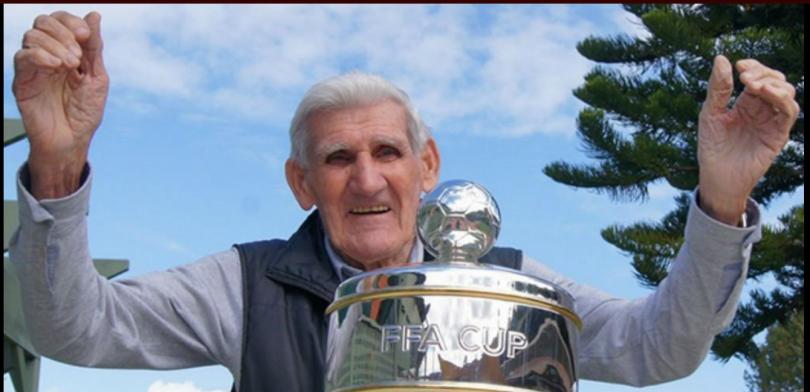 | | | | | | | |
| --- | --- | --- | --- | --- | --- | --- |
| | | | 6 | | | |
| | | | | | | |
| --- | --- | --- | --- | --- | --- | --- |
| | | | 5 | | | |
1 day ago
| | | | | | | |
| --- | --- | --- | --- | --- | --- | --- |
| | | | 11 | | | |
1 day ago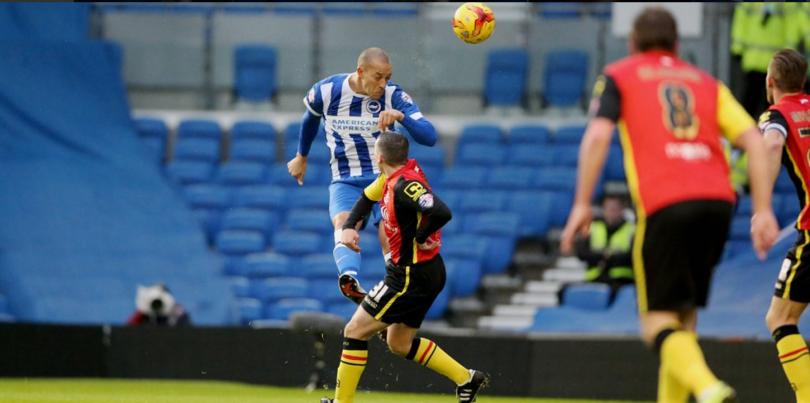 | | | | | | | |
| --- | --- | --- | --- | --- | --- | --- |
| | | | 6 | | | |