Pivit gives insight into which team has a better chance of winning the World Cup
There is a 17% chance Brazil & Argentina will meet at the World Cup final
07/02/2014
After the best Last 16 World Cup round in history, Brazil 2014 is down to its last eight teams. African hopes were extinguished in the first round of the knockout stage when both Algeria and Nigeria were eliminated after brilliant showings. Similarly in North America, only one team remains in contention for the Cup after Mexico and the United States were defeated in heartbreaking fashion. Unsurprisingly, European and South American teams continue to dominate the competition. According to Pivit, the chance that a South American team meets a European team in the World Cup Final is 49%.
In fact, Europe and South America are locked in a dead heat to win it all. The Pivit probability that a World Cup champion hails from Europe is 49%, and the chance that the World Cup champion hails from South America is 51%.
But, what about the chances to reach the final for each of the remaining teams?
Check out all of Pivit's latest probability calculations about the World Cup final to be played at Maracana stadium on July 13th:
World cup final predictions:
Finals Matchup Probabilities by Continent:
South America vs Europe Final: 49%
All South American Final: 21%
All European Final: 27%
North America vs anyone: 3%
Finals Matchup Probabilities:
No surprises here. Brazil vs Argentina is the matchup with higher percentage of probability. A final between these two would be a dream scenario for both Brazilians and Argentinians alike.
BRA v ARG: 17%
BRA v NED: 16%
BRA v BEL: 9%
GER v NED: 11%
GER v ARG: 11%
GER v BEL: 6%
FRA v NED: 7%
FRA v ARG 7%
COL v NED: 4%
COL v ARG: 4%
FRA v BEL: 3%
Anyone v CRC: 3% or less
COL v BEL: 2%
COL v CRC: <1%
Chance to Reach World Cup final:
BRA: 42%
ARG: 39%
NED: 38%
GER: 29%
BEL: 20%
FRA: 17%
COL: 11%
CRC: 3%
World Cup Win Probabilities:
BRA: 26%
ARG: 20%
NED: 17%
GER: 16%
BEL: 8%
FRA: 8%
COL: 4%
CRC: <1%
Pivit is providing Soccerly with up-to-the-second predictive analytics for all World Cup matches so you will see the PIX™ in Soccerly's Live matches and game previews.
04/30/2016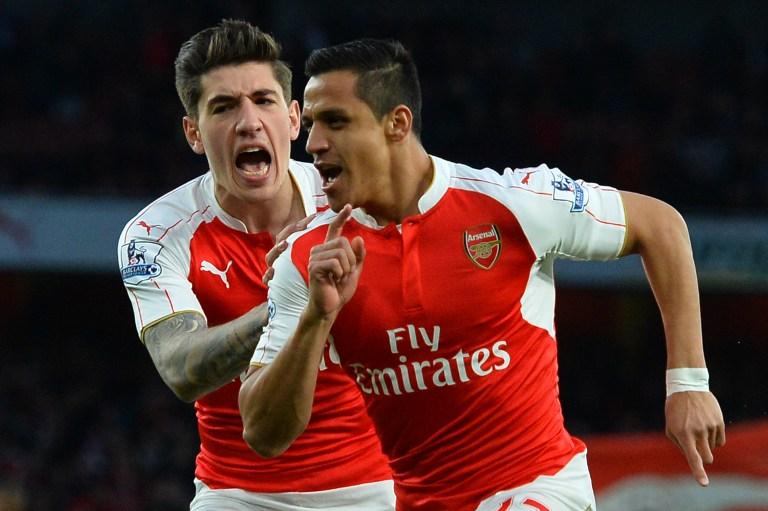 | | | | | | | |
| --- | --- | --- | --- | --- | --- | --- |
| | | | 6 | | | |
| | | | | | | |
| --- | --- | --- | --- | --- | --- | --- |
| | | | 3 | | | |
04/26/2016