Michael Lewis thinks through who, in this current US National Team squad is poised to be the next Landon Donovan and comes to the conclusion he may not exist yet.
Who is the next Landon Donovan? 
10/17/2014
Now, where was I?
Ah yes, in my last column, I was espousing about the delights, virtues, talent and career of one Landon Donovan and I touched on who -- if anyone -- might be on the horizon and who might be his successor with the U.S. National Team in the final paragraph.
I kind of left you hanging there.
If you missed that piece, or need a remedial, here is the link. If not, please continue.
As great as Landon was and is, there is no successor to be found at the present time, not in those vital five tools of soccer: vision, passing ability, shooting ability, pace and superior skills of a player rolled into one.
Oh, there are many, many young and younger American players who rate highly in some of those attributes, but none who is the complete package and therein lies the problem for the immediate future for American soccer.
"For the past 14 years we were spoiled by the exploits and heroics of Donovan domestically and internationally. "
Now that he will retire at the end of this Major League Soccer season, the inevitable question arises about who his successor might be.
Former U.S. national captain and midfielder John Harkes put it in perspective when he was asked about the next LD.
"It's a good question. It's a dangerous one," he said, adding that he recently spoke to some colleagues in France after Zinedine Zidane retired in 2006 and the inevitable question was asked: "Who is the next Zizou?
"I would be very careful for anybody to be looking for the next Landon Donovan. It's like any coach looking for the next Messi. You can't think there is a conveyor belt that they come out of. There might be characteristics, traits of some players. It's dangerous. It creates expectations of player who aren't there yet."
"if there is one thing that American soccer leads the world in, it's creating great expectations of young soccer players."
Put them on a pedestal and proclaim him to be the next great U.S. soccer hero and wind up being greatly disappointed because they did not live up to our expectations and unfair hype, even if they turned out to be pretty decent players themselves.
The American soccer landscape is littered with such players (please see Freddy Adu as Exhibit A as he still tries to find himself at the age of 25).
Another example:
In 2001, Santino Quaranta scored a bunch of goals after making his debut at the age of 16 for D.C. United and he was a commissioner's pick for the MLS all-star game. I don't believe he scored another goal the rest of the season. Way too much too soon.
He retired at the age of 27 in 2011.
Quaranta's numbers totaled out at 27 goals and 29 assists in 133 starts over 180 minutes with three clubs -- the LA Galaxy, New York Red Bulls and United. An 11-year career, despite fighting injury and drug problems. Most players would love to play professionally for that long.
We have had way too many soccer flavors of the week.
It is unfair to the sport, to the player, to the fans and to the media to hope anyone to live up to those ridiculous expectations.
Saying that, big things were expected of Donovan after playing an integral role in the USA's fourth-place finish at the 1999 FIFA Under-17 World Cup in New Zealand after he was awarded the Golden Ball as the best player of the tournament.
Talk about living up to the great expectations and hype set up by yourself.
In many respects, Donovan exceeded those expectations, although his critics felt he could have attained even more by playing in Europe, especially in light of his smashing success as an Everton loan player.
Donovan's retirement continues to mark the end of a generation of USA players.
Carlos Bocanegra started it this summer and it will continue will when the feisty Clint Dempsey hangs up his boots for good; goalkeeper Tim Howard has taken a year's sabbatical from the national team; who knows if he will return?
It is a natural part of soccer's cycle.
So, now we're in a new cycle as Jurgen Klinsmann starts to assess what he has for Russia 2018. Quite frankly, I did not see one potential replacement on the field in any of those 1-1 international friendly ties against Ecuador and Honduras in the past week. But the new cycle and process is just beginning.
When a player retires, it is only natural that one hopes another one, a younger performer, could fill his role.
Midfielder Mix Diskerud might wear his No. 10, but he is an entirely different player who brings other attributes to the game.
Besides, wearing a jersey with his number is one thing, filling Donovan's boots, however, is another matter.
There are a number of young, promising players in MLS, but there is no one who have those five vital tools and I don't want to name anyone to anoint the title of Really Ridiculous Expectations on him.
One teenager I will name is the much-hyped Julian Green, the 19-year-old Bayern Munich midfielder who made a legendary World Cup debut by scoring on his very first touch in extra time in the 2-1 loss to Belgium in the Round of 16.
Green has experienced more than his share of problems trying to find playing time with the Bundesliga side. He eventually was loaned out to Hamburger SV and hopefully he will get some meaningful minutes to develop and reach his potential.
Ultimately, it's not about one brilliant performance, a promising month or a string of games and then hiding in the shadows before emerging with another eye-opening match. It's about being consistently excellent over a long period of time and rising to the occasions again and again.
It's about being a game-changer.
There certainly are players who certainly have enjoyed and will have their moments. But at the moment, I just don't see another Landon Donovan over the horizon.
Hopefully, a teenager out there will prove me wrong.
04/30/2016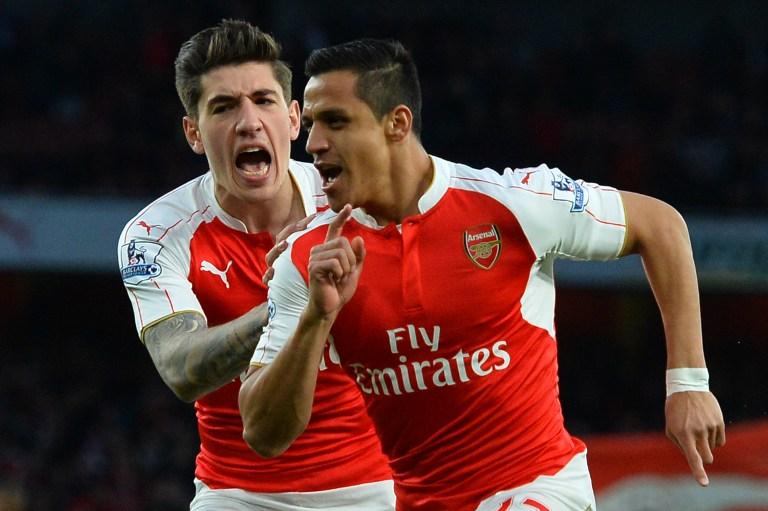 | | | | | | | |
| --- | --- | --- | --- | --- | --- | --- |
| | | | 6 | | | |
| | | | | | | |
| --- | --- | --- | --- | --- | --- | --- |
| | | | 3 | | | |
04/26/2016