The biggest question for Thursday's opening match of the World Cup isn't whether host Brazil can beat Croatia but how the unfinished and troublesome Itaquerao stadium will hold up in its first ever encounter with a full-capacity crowd.
World Cup Opener to be Marred by Unfinished Itaquerao Stadium 
06/11/2014
The biggest question for Thursday's opening match of the World Cup isn't whether host Brazil can beat Croatia but how the unfinished and troublesome Itaquerao stadium will hold up in its first ever encounter with a full-capacity crowd.
Will everything work? More importantly, will the 61,600 spectators be safe? Not even World Cup organizers can be totally sure. Because of chronic delays, worker deaths and other problems during its construction, the new arena has never been match-tested at close to full capacity.
Heads of state, VIPs and other lucky ticket holders will, like it or not, become guinea pigs by making up the first crowd to completely fill the stadium and put full strain on all its facilities, safety plans and equipment, managers and staff.
"If that was me who had to run that event, I'd be extremely nervous," said John Beattie, president of the European Stadium and Safety Management Association, an industry group of sports-venue executives.
Alarmingly, seemingly lax security at and around the Itaquerao allowed an Associated Press reporter to wander freely this week through unfinished and empty rooms, electrical rooms and uncompleted executive suites. Exposed wires and unfitted lights hung from ceilings. Corridors and other areas smelling strongly of plaster, paint and glue were clogged with uninstalled furniture and fittings, piled up crates of catering equipment and construction materials waiting to be carted away.
Not once in more than two hours Tuesday — some 48 hours before the stadium fills for the opening match — did anyone ask or challenge the reporter as he explored multiple floors, in areas on all four sides of the stadium and in unfinished hospitality tents outside where sponsors and organizers will host guests and clients. Only once, at the perimeter fence when entering the stadium complex, were the reporter's credentials and heavy bag scanned.
"That's outrageous," said Lou Elliston, an inspector at the Sports Grounds Safety Authority, a British government regulator of football venues in England and Wales. She oversaw the openings of the renovated Wembley Stadium in London and the new Emirates Stadium that Arsenal moved to in 2006.
"It's just unthinkable. You could not wander around Wembley. You would just come across doors that you couldn't get through. That is a big issue."
"It's a security risk, if nothing else," she added. "The stadium has got to be locked down and secure."
Beattie added: "For an event of that nature you'd think it would be shut down, you know, a month ago."
Corinthians, the club that will use it after the World Cup, said the venue received all the necessary permits from local authorities for the opening game.
FIFA didn't immediately respond to emailed questions. Brazilian World Cup organizers said inspections "for the safety and security licenses have been completed in line with standard Brazilian procedures."
"All will be in place for the opening match," the organizing committee said in a one-paragraph statement.
Inside the arena, one corridor behind an open door marked "Medical Room" in fact led to a completely empty room. Electrical wires poked out from walls and ceilings. Safety barriers to prevent people from tumbling onto seated spectators waited under plastic to be fitted.
In temporary tented areas just outside the stadium where sponsors will welcome guests, sink units in washrooms were strewn on the floor or leaned drunkenly against each other, awaiting plumbers. One main stadium entrance was cluttered with piles of unfitted furniture and other fittings under plastic wraps.
Workers were beavering away. By the end of the day, outside lighting that was lying on the ground just hours earlier was installed and working.
"That doesn't sound like tidying up work to me. That sounds like 'you're still struggling to get the place open' work," said Beattie.
Just two matches — not the three FIFA usually wants — were held at the Itaquerao to test its readiness before the opening game which, FIFA says, could draw a global television audience of 1 billion.
Last month, FIFA secretary general Jerome Valcke tweeted that it is "vital for us that all facilities will be tested under full match conditions," including temporary seating installed for the World Cup. Yet neither test match had more than 37,000 people — just 60 percent capacity.
"That just seems too low to me," said Beattie. "You need to have comfort that that event is going to work. And I wouldn't, in that scenario, have that much comfort."
The two steep banks of temporary seating tacked on at both ends of the stadium haven't been fully tested in a match. Brazilian authorities inspected and cleared those stands for use, but only one of them was used in the second and final test match on June 1.
Jeffrey Mann, chief operations officer of the US-based International Association of Venue Managers, called a 37,000-strong crowd "a very good test" and added: "It's very, very difficult to test a new venue under full capacity,"
"A test event at 37,000 people for a 60,000-capacity (arena) is fairly reasonable. That would count as nearly full," Elliston agreed. "It's got to be over half full to be a good test."
The temporary stands are unprotected against rain. Sao Paulo saw driving rain this week. Parts of the stadium roof also aren't finished and won't be until after the World Cup, leaving seats below exposed.
Beattie noted that "people tend not to sit when it rains, they stand if they get wet," and that can be a problem for temporary seating because "you've got the potential for more movement, which puts more stress on the structure."
But experts also noted there's only so much planning stadium managers can do.
"At some stage, you have a full house for the first time," said Martin Murphy, director of the Aviva Stadium in Dublin who oversaw its opening in 2010. "And it's only when you've had that that you know your systems work completely."
Source:
JOHN LEICESTER, AP
| | | | | | | |
| --- | --- | --- | --- | --- | --- | --- |
| | | | 3 | | | |
2 hrs. ago
2 hrs. ago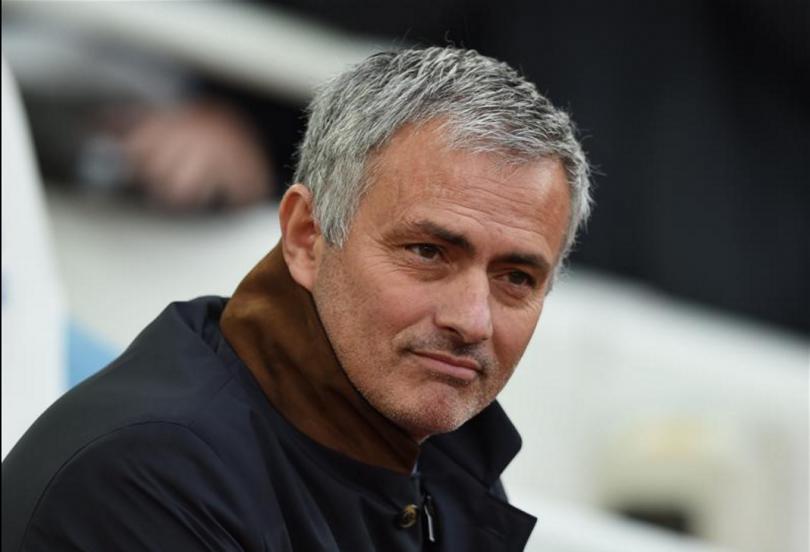 17 hrs. ago
M'Baye Niang put the nightmare of the Paris terror attacks firmly behind him with two goals and an assist as AC Milan crushed a sorry Sampdoria 4-1 at the San Siro on Saturday.
Niang admitted last week the events of the past fortnight had left him worried for the safety of family and friends in and around the French capital.
But the 20-year-old from the Paris suburbs produced a confident performance for the Rossoneri, first delivering for Giacomo Bonaventura's opener on 16 minutes and then beating Emiliano Viviano from the spot after the Milan winger had been hauled down in the area seven minutes before the interval.
Niang secured Milan's seventh win of the campaign when he fired under Viviano four minutes after the restart after the 'keeper's fluffed clearance.
When he was replaced by Luiz Adriano 15 minutes from the whistle it took the Brazilian just four minutes to find the net after volleying Alessio Cerci's intelligent cross past Viviano.
The only blot on Milan's copybook was Gianluigi Donnarumma's failure to stop Luis Muriel from the spot after Andrea Pioli had tugged on Eder in the area in the closing minutes.
Milan moved up to fifth place at seven points behind leaders Inter ahead of the remainder of the weekend matches, with Sampdoria's second successive defeat under new coach Vincenzo Montella leaving them 14 points adrift.
"It was an almost perfect performance," said Milan coach Sinisa Mihajlovic, who gave a special mention to Niang.
"He's a big player for us, he was doing really well in pre-season then he got injured. Now he's back in form and he's doing well, but he already showed at Genoa (loan) what he was made of."
For the fifth consecutive match Mihajlovic opted for teenage goalkeeper Donnarumma over the more experienced Diego Lopez but the 16-year-old had to dive low to parry after his messy clearance fell to Roberto
Soriano 30 yards out in the opening minute.
From then on, it was all Milan with Niang the main protagonist before making way for Adriano on 74 minutes.
Having spent the last half of last season on loan at Genoa, the striker said he in enjoying playing in a pure
striker's role under Mihajlovic.
"I'm really happy because I've been waiting for this for a longtime, the hard work's paying off and I hope it continues like this," said Niang.
"I played as a centre-forward, the position I prefer and I think that along with our win over Lazio this was our best display this season."
Milan broke the deadlock on 16 minutes with Alessio Cerci, whose eighth minute goal was ruled offside, involved before Niang burst down the right to fire in a weighted delivery that Bonaventura slid in to meet at the back post.
Milan built on their momentum and Niang almost doubled the lead when he collected Juraj Kucka's short delivery on the right to drag his angled shot inches wide of Viviano's far post.
Sampdoria were struggling to find any rhythm and Milan's movement in the final third of the pitch was causing huge problems for the visitors.
Niang left Edgar Barreto behind to burst down the right and fire across the bows, but Bonaventura's first-timer from the six-yard line blasted over.
Samp's only real chance came when Luis Muriel dribbled his way into the area but despite turning Milan's defence his promising strike was blocked by Alessio Romagnoli.
Niang came close twice with flicks that inched wide of Viviano's post just after the restart.
But when the 'keeper fluffed a clearance, Niang collected and strode confidently into the area to fire under his body and secure the second brace of his Serie A career, after hitting a double for Genoa against Verona last season.
A tiring Niang soon made way for Adriano and only four minutes later Cerci was given time and space to the right of the area to pick out the Brazilian with a pinpoint pass which he controlled before firing past a helpless Viviano.
Earlier, Torino moved up to seventh place with a 2-0 home win over Bologna thanks to second-half goals from Andrea Belotti and Giuseppe Vives.
17 hrs. ago
| | | | | | | |
| --- | --- | --- | --- | --- | --- | --- |
| | | | 6 | | | |
17 hrs. ago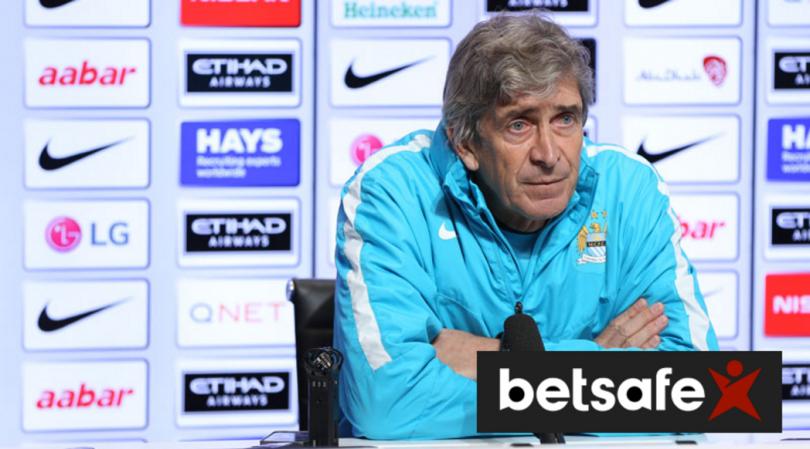 | | | | | | | |
| --- | --- | --- | --- | --- | --- | --- |
| | | | 2 | | | |