The leaders of Ukraine and Russia will attend the World Cup final on Sunday amid conflict between Kiev troops and pro-Moscow separatists as Brazil kicks off a flurry of diplomacy.
World Cup will put Ukraine and Russia leaders on the same arena
07/12/2014
The leaders of Ukraine and Russia will attend the World Cup final on Sunday amid conflict between Kiev troops and pro-Moscow separatists as Brazil kicks off a flurry of diplomacy.
Ukrainian President Petro Poroshenko accepted Brazilian President Dilma Rousseff's invitation to watch the Argentina-Germany final at Rio de Janeiro's Maracana Stadium, with Russian leader Vladimir Putin among the spectators.
Brazilians officials did not know whether the Russian and Ukrainian presidents would hold bilateral talks but they will sit down at the same table at a lunch with Rousseff and other foreign leaders, including German Chancellor Angela Merkel.
"We haven't prepared any separate meeting, but we have been informed that he will also be there," Putin's spokesman Dmitry Peskov told journalists.
"There will be a separate table inside the stadium for the leaders, so it is of course impossible to rule out that they could meet."
Poroshenko's visit comes as his forces are making a push against rebels in the east of the country despite European calls for a truce.
"The president of Ukraine confirmed Friday that he will go to the final," a Brazilian presidency spokesman told AFP on Saturday.
Putin, whose country will host the 2018 World Cup, confirmed his attendance weeks ago.
His visit is part of a string of summits that Rousseff is hosting after the final, starting with bilateral talks with Putin on Monday, giving the Russian leader a platform amid frayed relations with the West over the Ukraine crisis.
The BRICS group of emerging powers (Brazil, Russia, India, China and South Africa) will then meet in the northeastern city of Fortaleza on Tuesday before talks with South American presidents in Brasilia the next day.
"It's the biggest gathering of heads of state in Brazil in a long time," Oliver Stuenkel, author of "BRICS and the Future of Global Order," told AFP. "It's an opportunity for Brazil to show leadership but also its commitment to the region."
Kiev and its Western allies accuse Russia of both arming and funding the militias in a bid to unsettle the new Ukrainian government as revenge for the February ouster of a pro-Kremlin president.
In late June, the Russian and Ukrainian leaders held four-way telephone talks with Merkel and French President Francois Hollande in a bid to secure a ceasefire between Kiev and pro-Russia separatists in the east of Ukraine.
The Kremlin says Putin will likely hold talks with Merkel in Rio.
In a rare move, EU leaders this weekend joined Russia in trying to dampen Kiev's newfound bravado and convince Poroshenko to launch direct truce talks with the separatists.
But Poroshenko's top aide said that all talks with the rebels were off, calling them "puppets" of the Kremlin.
"The only possible side that can be involved in negotiations is Russian President Vladimir Putin," presidential administration chief Yuriy Lutsenko told Kiev's Inter television.
- Diplomatic Cup -
For Brazil, the Ukrainian leader's visit intensifies a round of diplomacy around the World Cup.
Earlier in the tournament, Rousseff met with US Vice President Joe Biden after he watched the United States beat Ghana on June 16.
After their meeting, Biden said he was confident the two countries could improve relations damaged by revelations that US spy agencies had snooped on Rousseff's personal phone and email communications.
Merkel had already traveled to Brazil for Germany's first World Cup game and discussed negotiations on a free trade deal between the EU and the South American Mercosur bloc.
Sunday's final will also be attended by the leaders of Antigua and Barbuda, Gabon, Hungary, Namibia, South Africa and Trinidad and Tobago.
After the BRICS summit, Rousseff and Chinese President Xi Jinping will launch the China-Latin America Forum with leaders including Cuba's Raul Castro, as the Asian power seeks another foothold in a region historically linked economically to the United States.
04/30/2016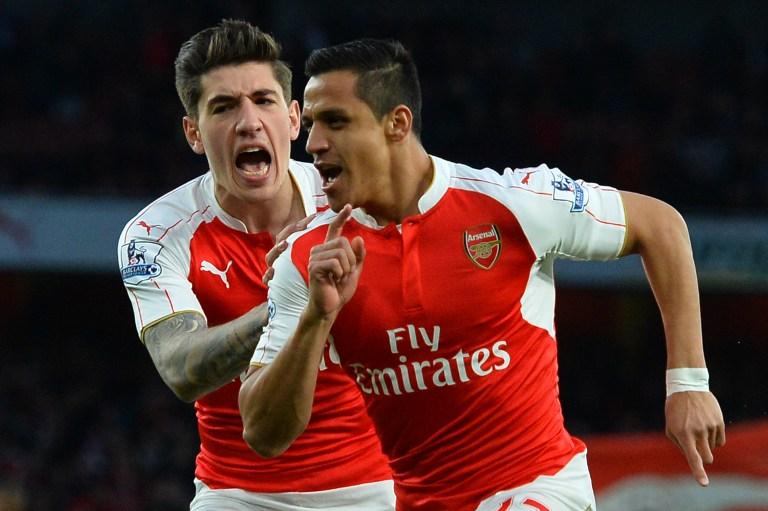 | | | | | | | |
| --- | --- | --- | --- | --- | --- | --- |
| | | | 6 | | | |
| | | | | | | |
| --- | --- | --- | --- | --- | --- | --- |
| | | | 3 | | | |
04/26/2016