Liga MX week 10: Losers become winners, reigning champs continue to fall
X-Rays: Liga MX week 10
09/29/2014
By Jonny Rico
1. CLUB AMERICA CONTINUE TO DOMINATE BUT STILL NOT UP TO POTENTIAL- (23 POINTS)
Club America went into then-5th place Santos Laguna and took a big 4-1 win over the Guerreros, all thanks to a Miguel Layun 'quad'. The squad as a whole looked solid and continue to maintain themselves at the top of the league, but the feeling around the team is that they could still do better. Despite scoring four goals, their finishing needs improving -- something manager Antonio Mohamed mentioned in his post game press conference. The Aguilas haven't seen a single goal scored by their forwards in five games; the last one came in Week 5 when Oribe Peralta got a 90th minute game winner against Morelia.
2. MONTERREY ENJOYING THEIR RETURN TO THE TOP - (19 POINTS)
After winning numerous championships with historic Mexican manager Victor Manuel Vucetich in the past few years, Monterrey seemed to have fallen from grace during the past 8-10 months, but new manager Carlos Barra has Rayados once again at the top. This weekend they hosted second placed Atlas and defeated them 2-1 at to overtake the Guadalajara side in the league table. Monterrey still have a game in hand against struggling Chivas (rescheduled for the next FIFA date) and can get within 2 points of league leading America.
3. DESPITE LOSS, ATLAS STILL HAVING A SOLID SEASON - (18 POINTS)
Atlas lost more than just a game in Monterrey -- they lost their second place spot in the league table with the defeat. But the Rojinegros are still having a solid season with the return of Tomas Boy as manager. Boy previously managed Atlas to a second place finish two seasons ago, and upon his return he looks to pick up where he left off.
4. TOLUCA STAY IN TOP-FOUR POSITION DESPITE UP- (18 POINTS)
Toluca have seemed like one of the strongest teams in the league at times, but on other occasions they have dropped important points. They've had more ups than downs, but are still an inconstant side. Most recently they failed to hold on to their lead in Queretaro and allowed Ronaldinho's Gallos Blancos to equalize, ending what could have been an easy win with a 1-1 draw.
5. TIGRES CONTINUE TO CLIMB UP THE TABLE - (16 POINTS)
Tigres went into Pachuca and walked away with an important 3-2 win over the Tuzos on Saturday during week 10. The Monterrey side are now undefeated in their last three matches, winning two in a row. The new-found improve in form has allowed them to climb up the league table and now sit comfortably in 5th place, bringing much needed stability to manager Ricardo 'Tuca' Ferrettti.
6. QUERETARO SLIP UP ON STABILITY WHILE RONALDINHO ADAPTS -(15 POINTS)
Queretaro seem to be going through an adaptation period with their new star-signing Ronaldinho, but while they adjust, they haven't managed to suffer too much and still remain within the playoff zone. Los Gallos Blancos managed to come from behind and end in a 1-1 draw with Toluca. Camilo Sanvezzo converted a penalty for the equalizer which has him at 7 goals this season, tied for first place with Monterrey's Dorlan Pabon.
7. SANTOS KEEP FALLING WHILE MANAGER KEEPS TALKING -(15POINTS)
Santos had gone on a good run in form and then it all came crashing down. In the last two games they have conceded 8 goals, dropping four places in the league table. Manager Pedro Caixinha will need to stop picking fights in his press conferences and start looking for ways to fix his defense.
8. CHIAPAS ALWAYS LINGERING AROUND THE PLAYOFF ZONE - (14 POINTS)
Every season Chiapas FC seem to hang around the playoff zone, the past few season it wasn't enough to make it in at the end. They will hope that this season it will be a different story and they will end up with one of the 8 tickets. For now the limited squad has done a good job staying in the top 8. They were down 2-0 in Mexico City to Pumas UNAM and fought back to earn a tough draw.
9. Pachuca still growing - (13 points)
Last season's runners up have lost two in a row and are winless in the past three games. The amazing skill from their young stars is still being developed and while they have a big future, they are still inexperienced. Diego Bounanote is also going through a period of adaptation to Mexican football -- the Argentine only arrived to Liga MX a few weeks ago.
10. Pumas UNAM let 2 points slip away...again. - (12 points)
It is now two games in a row at home where Pumas UNAM have wasted a 2-0 leads only to end at 2-2, making it four points being the difference between 10th place and a 5th or 6th place position in the league table. The way in which they dropped this week's two points against Chiapas is even more frustrating for the Pumas faithful -- a last minute free kick turned into a goal when goalkeeper Alejandro Palacios completely messed up between his posts, allowing an 89th minute equalizer.

11. Not pretty, but finally a win for Cruz Azul - (12 points)
Cruz Azul managed to defeat the reigning (struggling) champs at home 1-0 and earn an important 3 points. The win still does nothing to clean up the image of the team, but it allows to them to start building something positive in the coming weeks.
12. Different manager, same road problems for Xolos - (11 points)
Club Tijuana really impressed everyone with their 4-1 win over Santos Laguna two weeks ago at home. They went into struggling Veracruz in search for another win, but walked away with a 1-0 loss, exhibiting the same road problems that previous managers Jorge Almiron and Cesar Farias had to endure. New boss Daniel Guzman will have to work hard to fix that long standing headache.
13. Three points are a lifeline to the sinking Red Sharks of Veracruz - (11 points)
Veracruz got an important win over Xolos - their neighbors in the table and a team who on paper looks stronger. While their current position is not a huge concern, the three points gives the Red Sharks something positive in the relegation race. With Leones Negros losing to Morelia, and neither Chivas or Puebla winning in their 0-0 draw, Veracruz are the big winners this weekend among the relegation candidates.
14. Draw is not great, but not bad for Puebla - (11 points)
Puebla walked away from Guadalajara with a 0-0 draw against fellow relegation candidate Chivas. While Puebla would have loved the win over a direct rival, the draw is not the worst result for them.
15. Chivas could have really used a win - League position- (10 points)
A win against a direct relegation rival would have been the change in momentum Chivas of Guadalajara needed. They had a big chance to take the win in the second half when the referee awarded them a soft penalty, but new signing Angel Reyna had his shot saved by the Puebla 'keeper, earning heavy boos from the crowd.
16. Uninspired Leon continue downward spiral - (9 points)
Motivation is at an all time low for the reigning back-to-back champions Leon, and it continues to plummet after La Fiera took a 1-0 loss against a fellow struggling giants Cruz Azul. Things are so bad with the club that Manager Gustavo Matosas has tried to resign from his post several times, only to have his request for dismissal denied by club directors. He did come to an agreement that if the team misses the playoff, s he would step away, which seems to be the likely outcome.
17. Leones Negros still can't get the hang of first division - League position: 17th (6 points)
Leones Negros had been out of first division for 20 years before promotion, and they're doing a great job convincing us that they still don't seem to be ready to be in first division. They took yet another loss, this time to last-place Morelia.

18. Morelia finally win ... against the Liga MX newbies. (but a win is a win) - (6 points)
It only took 10 weeks to arrive, but Morelia have finally won a game, and the three points came courtesy of the aforementioned newcomers, Leones Negros. Monarcas don't care too much about that tiny, miniscule detail, however. They're happy to have finally bagged a win.

04/30/2016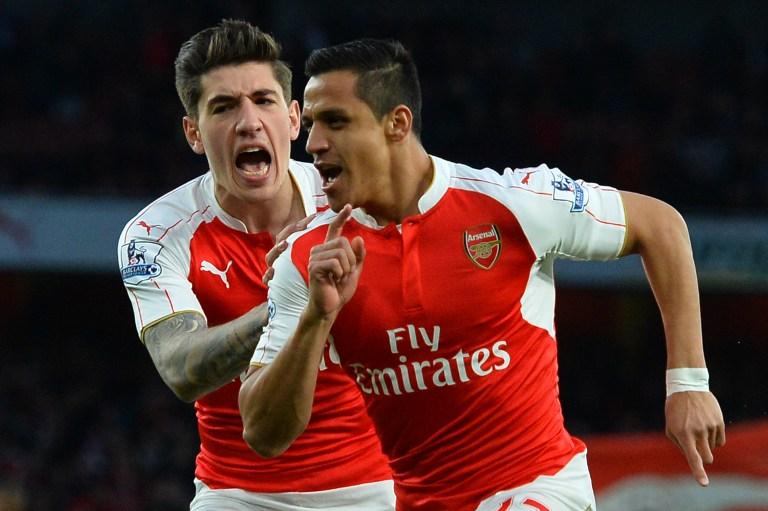 | | | | | | | |
| --- | --- | --- | --- | --- | --- | --- |
| | | | 6 | | | |
| | | | | | | |
| --- | --- | --- | --- | --- | --- | --- |
| | | | 3 | | | |
04/26/2016