LIGA Bancomer MX played its 11th and 12th matches this week where there were some intense rivalry matches.
X-Rays: Liga MX Week 11 & 12
10/06/2014
By: Jonny Rico
1. Does America think they have ACCOMPLISHED anything yet? (26 points)
The dangers of having a great start to the season in Mexico are beginning to show. Club America did not show the same amount of determination in their last two league games. A lackluster 2-0 win midweek and an embarrassing 4-0 loss to local city rivals Cruz Azul should be a wake up call for the still league-leading Aguilas.
2. Guadalajara belongs to Atlas (24 points)
Atlas continues their dream season. Their relegation battles of the past few seasons are all gone now, and it is their city rivals Chivas who are now in those turbulent waters. Atlas gave their neighbors a small little push towards that relegation with their 1-0 win in the Clasico Tapatio making the statement that they are the city's dominant team.
3. Missed opportunity for Monterrey (23 points)
Monterrey could have come within a point of the league leaders with a game in hand on Saturday. They dominated Tijuana's Xolos at home but did not have the necessary accuracy to finish their chances and had to settle for a 95th minute equalizer. Their midweek 3-1 win away to reigning champs Leon was a show of the strength that the Rayados have had this season.
4. Toluca, a title candidate or not? (22 points)
The question can be asked all season long. At times Toluca seem like one of the strongest teams in the competition like in their midweek game where they were the heavy favorites against Chivas, and they lived up to the expectation and defeated the troubled side 3-1. They were once again favorites against another relegation candidate Puebla. Only this time they couldn't get the win, a 1-1 draw was the final result. Toluca's inconsistency will keep them in the top half of the table, but away from really being a title contender.
5. Tigres on the rise (20 points)
Tigres UANL got the job done in Veracruz with a 1-0 win and are now undefeated in their last 5 matches, winning 2 of their last 3. American striker Herculez Gomez featured in the match against the Tiburones Rojos and it was his shot that caused the Veracruz own goal with which the Monterrey club won.
6. Pachuca found a missing striker (19 points)
Argentine striker Ariel Nahuelpan had been missing the majority of this current season, but he showed up this week with three goals that meant 6 points. His header midweek lead the team to a 1-0 win over Morelia, and his brace on the weekend was the difference maker for the 2-0 win over Chiapas FC.
7. Santos stops the bleeding (17 points)
After receiving 8 goals in two matches, Santos were able to make an ever slight improvement. A draw midweek and a draw at the weekend meant the losing streak is over, but they are still winless in the last 4 matches.
8. Cruz Azul has shown up (16 points)
Cruz Azul found the winning formula; leave Marco Fabian off the field. Fabian was a starter for Cruz Azul's midweek 0-0 draw in Tijuana, and did not participate in the big 4-0 win over rivals Club America. All of a sudden Cruz Azul are in the race for the playoffs and even currently hold a ticket.
9. No Ronaldinho magic for Queretaro (15 points)
The Brazilian astro did score a goal this week, but it was a 93rd minute free kick when Atlas had already sealed the win midweek. Camilo Sanvezzo goals are still the only thing propelling the Gallos Blancos, but it wasn't enough this weekend as they took a 2-1 home loss to the struggling reigning champs Leon.
10. Traditional Liga MX INCONSISTENCY hitting Pumas hard (15 points)
Pumas UNAM can't seem to find any consistency in form. A 2-1 win away to Puebla midweek was followed by a 1-0 loss to the Liga MX newbies Leones Negros. This inconsistent Pumas of Guillermo Vazquez is still a big improvement over the horrendous Pumas of Jose Luis Trejo.
11. Where has Chiapas gone? (15 points)
Winless in their last 5 matches Chiapas FC have found their way out of the playoff zone which they had a week ago. They are still only one point back though.
12. A week full of 'What ifs' for Xolos (13 points)
A 0-0 draw at home against Cruz Azul midweek could have been a win for Xolos if the finishing was better, and a 1-1 draw against Monterrey should have been a win. Their road struggles plus the level of their opposition made Xolos drop way too deep way too early in Monterrey trying to defend their one goal lead. A 95th minute equalizer cost Club Tijuana not only two points, but also THREE league positions.
13. Leon decided to wake up (12 points)
The reigning champs woke up and got a win this weekend, and just like that they are four points away from a playoff position. Remember how they got into the playoffs last season when they won the league title? Don't underestimate the Lion King.
14. It is not a pretty battle for Puebla (12 points)
Puebla are doing all they can to avoid relegation. The battle isn't always pretty, but getting a point against a tough team like Toluca on a week where Chivas and Veracruz both lost is important.
15. Nothing to show for good Veracruz effort (11 points)
Veracruz faced some tough opposition this week - Club America and Tigres - and put up a good fight. But they still lost both games and fall in the league table.
16. Changes changed nothing at Chivas (10 points)
In the course of one week Francisco Palencia (Sporting Director) resigned as well as Carlos Bustos (manager). In came Nestor de la Torre and Ramon Morales (interim manager). But nothing really changed at Chivas with the personnel changes. The team still suffered two losses this week one to Toluca and another to local city rivals Atlas. And with Leones Negros winning and Puebla drawing; things are not getting better in the relegation battle.
17. Leones Negros fighting for survival (10 points)
A win for Leones Negros gives them a breath of fresh air. They were the only relegation zone team to pick up the three points. Despite the win, they are still last place in the relegation table, but the race is now a tighter one.
18. Morelia: 'Can this season end already?' (7 points)
Morelia picked up their first win in Week 10 over Liga MX newbies Leones Negros; but they are now back to reality losing midweek and taking a draw at the weekend to Santos. They sit at the bottom of the league table just waiting for the Clausura 2015 season to start.
04/30/2016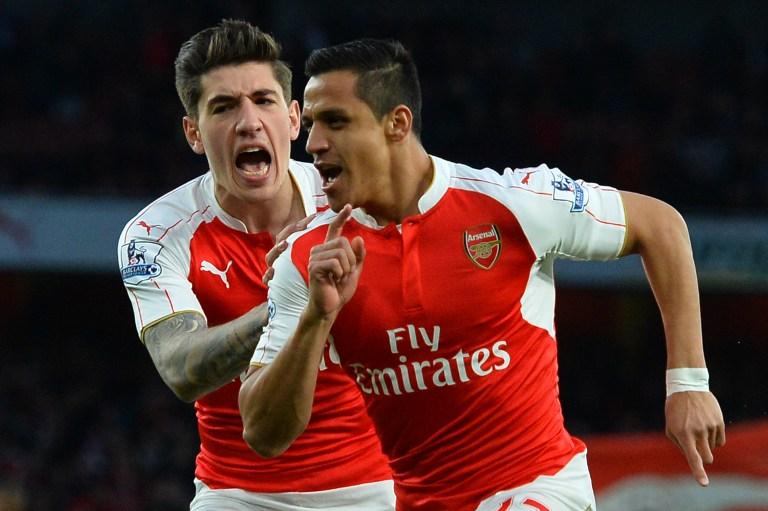 | | | | | | | |
| --- | --- | --- | --- | --- | --- | --- |
| | | | 6 | | | |
| | | | | | | |
| --- | --- | --- | --- | --- | --- | --- |
| | | | 3 | | | |
04/26/2016