While the New York Red Bulls remain winless this season, the team will be pretty pleased with their away draw on Saturday.
Red Bulls Get the Point... But They Would Rather Have Three
04/06/2014
All things considered, the Red Bulls were pretty pleased with an away draw at the Montreal Impact on Saturday.
Yes, they are still winless in five games at 0-1-4 and have earned only four points, but you have to remember that they were playing without four regulars starters.
On the sidelines were team captain and striker Thierry Henry (issues with artificial turf) and midfielder-forward Tim Cahill (hamstring injury) , center back Jamison Olave (turf issues as well) and Richard Eckersley (ankle injury).
The Red Bulls earned a 2-2 draw, although they had the win and three points in their grasp.
Peguy Luyindula, who has already scored a goal this season, drilled a second-half penalty kick off the right post that could have given the visitors a 3-1 advantage. Instead, they wound up settling for a tie on Felipe's goal in the 60th minute.
"Obviously we are frustrated because we felt we may have been able to get out of here with three points; 2-1 up on the road, shut it down and hold it off," said left-sided midfielder Jonny Steele, who scored a goal and set up Luyindula's. "At the end of the day we're on the road, if you get a point we'll take that."
After getting blasted by the Vancouver Whitecaps, 4-1, in their season opener the Red Bulls have played in four consecutive ties, two at home and two on the road.
"We've been playing some decent stuff," Steele said. "Things just haven't gone our way. We just have to keep working. At the end of the day, we're unbeaten in four."
The Red Bulls are in ninth place in the 10-team Eastern Conference. They are tied with D.C. United, New England Revolution and Chicago Fire on points, but trail behind the trio due to MLS tie-breaking rules, which also includes goal differential.
The game did not start well for the Red Bulls, who allowed a goal by Andres Romero in the fifth minute. But they rebounded well, especially on the road by Steele (31st minute) and Luyindula (34th minute).
"We were down early, 1-0, and it showed a lot of character for us to not only fight back but to also get into the lead," said Red Bulls goalkeeper Luis Robles, who again came up big with nine saves to keep the team in the match. "We definitely gave away a lot of chances, but at the end of the day there's a point to take home.
"If we can grind out results on the road, then we're going to be successful."
The Red Bulls will get another opportunity to snap two streaks – their four-game unbeaten streak and a five-game winless one – when they visit United in the nation's capital Saturday.
04/30/2016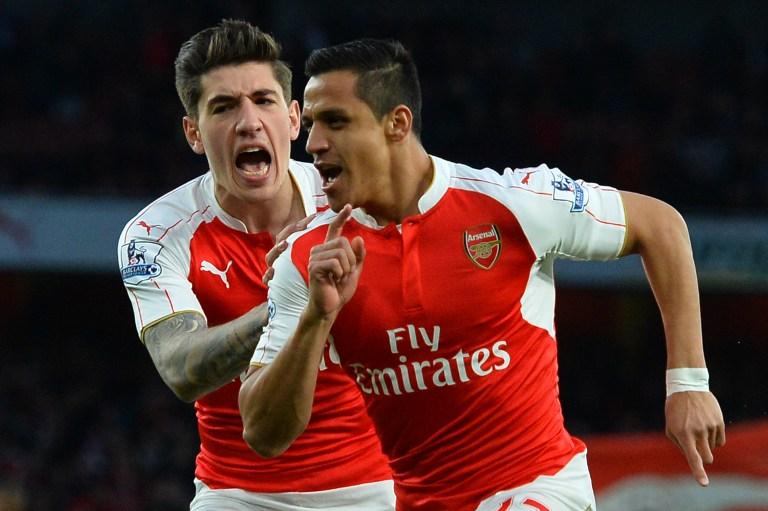 | | | | | | | |
| --- | --- | --- | --- | --- | --- | --- |
| | | | 6 | | | |
| | | | | | | |
| --- | --- | --- | --- | --- | --- | --- |
| | | | 3 | | | |
04/26/2016