By Michael Lewis- When the New York Red Bulls signed striker Thierry Henry four years ago today (July 14, 2010), they knew they were bringing in one feared striker.
Red Bulls striker Henry goes from goal scorer to goal creator
07/14/2014
By Michael Lewis

When the New York Red Bulls signed striker Thierry Henry four years ago today (July 14, 2010), they knew they were bringing in one feared striker.
They never thought they would get a player who would help create goals as well.
The former Arsenal and Barcelona standout has and then some. In the Red Bulls' 4-1 victory over the Columbus Crew at Red Bull Arena in Harrison, N.J. Saturday night, Henry assisted on three goals.

That boosted the World Cup winner past midfielders Tab Ramos and Amado Guevara as the top assist man in club history with 37.
Henry has a team-high nine assists this season, which lead the league. Midfielders Lloyd Sam and Eric Alexander are tied for second place on the Red Bulls with six assists apiece. Henry has scored four goals this season.
"That was vintage Thierry," goalkeeper Luis Robles said. "When he plays like that there's not a defense in the league that's going to be able to stop him."
Added Bradley Wright-Phillips, who scored his league-best 15th goal of the season: "You see today the assist he put on a plate for me. He did it for two other plays today I think. It makes it so much easier playing with a guy of his class."
It should not come as a surprise that Henry played down his accomplishment when his assist record was brought up.
"You guys know me, that's not the sort of thing I'm thinking tonight," he said.
He turned the conversation about the team, not about himself.
"You should always take better criticism when you win," he said. "We found ourselves so many times in this very dressing room, crying because we conceded so many goals that we shouldn't have conceded because we didn't defend well as a team. We managed to escape today. Let's all be happy about it, but let's also go home and think about how we conceded that goal. Another day, before the Philly game we maybe talk about that [club assists record] but my mind is not on that right now."
Henry had a hand, or rather a foot, in all four goals, connecting for the game-winner as he converted a rebound of a Bradley Wright-Phillips shot to break a 1-1 tie in the 45th minute.
"The guy's world class," said Columbus forward Adam Bedell, who tallied his first MLS goal. "Just a great performance tonight. It seems to be a great performance from him every night. He played really well and took the team on his back."
Robles, who has to play against Henry in practice, knows what the 36-year-old veteran striker brings to the field.
"Obviously [Henry] is on a level that few players ever get," he said. "When he decides that he wants to be there distributing passes, we got to see that today and through most of the season when he wants to do that he's going to do that. He's set up Bradley [Wright-Phillips] for so many goals. I don't even know how many second assists he's had.
"The tough thing about playing against [Henry] is he's inside, he's outside, he comes against the ball deep so it's tough to mark him. When he plays like that, when he's moving there's just not too many guys, defensive midfielders in the league that are going to be able to track that."
Red Bulls head coach Mike Petke admitted he would love to give the former French international a rest, but that has been difficult.
"I would love to get Thierry out in the 60th minute of many games to rest him with games coming up, but [it] shows having him on the field," he said. "He's always a threat. I mean his performance tonight, purely on scoring opportunities and assists, is world class and that's why he is on the field game in and game out."
04/30/2016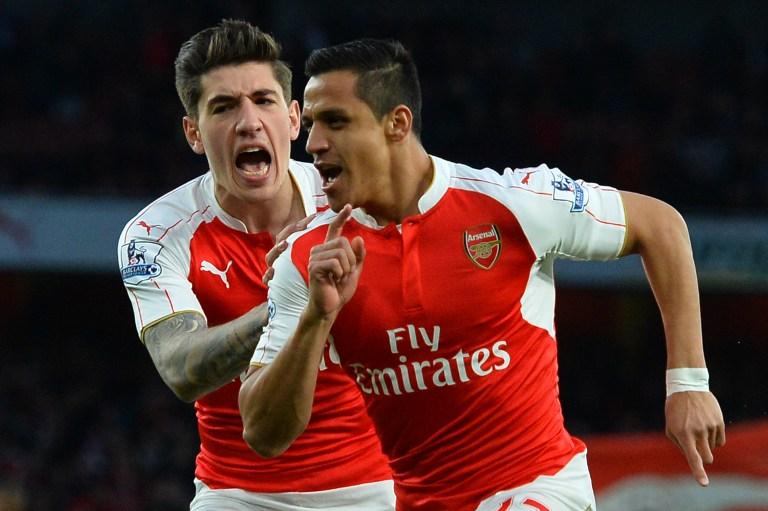 | | | | | | | |
| --- | --- | --- | --- | --- | --- | --- |
| | | | 6 | | | |
| | | | | | | |
| --- | --- | --- | --- | --- | --- | --- |
| | | | 3 | | | |
04/26/2016