Washington State Congressman Dave Reichert talks about the Capital Soccer Classic, his love for soccer and how it mixes with politics.
My Love for Soccer: Congressman Dave Reichert
03/27/2014
The Capital Soccer Classic is an event organized by the U.S. Soccer Foundation, the major charitable arm of soccer in the USA and Politico. This year's event takes place on April 8th in DC where, among others, members of Congress and the Congressional Soccer Caucus take part in a challenge game.
Other participants include representatives from several embassies, including Spain and Belgium; and some former U.S. Soccer players.
One of the members of the Congressional Soccer Caucus is Congressman Dave Reichert who represents Washington State's 8th district. His constituency starts on the far eastern fringe of the Seattle conurbation including Issaquah and stretches eastwards into rural Washington State including Ellensburg and Wenatchee.
Although Reichert is a Republican, President Barack Obama carried his district 50-48 in the Presidential election. It has not backed the Republican candidate since 1988.
In the first of a series of interviews with politicians who are soccer fans, we ask them questions about the event, their love of the sport and throw in a little local flavor to allow them to pander to their constituents!
THE DAVE REICHERT INTERVIEW
soccerly: Please tell our readers about the event on April 8 the Capital Soccer Classic?
Congressman Reichert: It's a great event. It's the Soccer Caucus's second year participating and I hope this will continue long past my time in Congress. This year there will be the game for the Member of Congress and tournaments for various Embassies and Congressional Staff. It will be at RFK and I think that will get people's attention and draw a lot of interest. It's also great to be having it at a place where the US National Team has frequently played. Only last year they beat Germany 4-2 there, which I think was a great moment. Hopefully my team will be able to replicate that victory, and avenge our loss last year.
soccerly: How did you get involved?
Congressman Reichert: When I was with the King County Sheriff's Office we had had soccer camps as part of the PAL program and I went on to coach both my daughters' soccer teams. They both played for quite some time and now my granddaughter is playing. She was recently selected for a statewide Olympics preparatory team.
soccerly: When did you first fall in love with soccer?
Congressman Reichert: I don't think I can pinpoint a specific moment. It just happened over time, particularly as I watched my daughters grow up playing the game, but I loved what I saw it do for people – building teamwork and leadership skills as well as growing communities and friendships.
soccerly: It's World Cup year. How important can that be to promote the growth of soccer in the USA?
Congressman Reichert: It's hugely important. People who don't normally engage with soccer become avid fans and learn for the first time how exciting this sport can be. We have to capitalize on that momentum.
soccerly: What is your preview of the Sounders upcoming season?
Congressman Reichert: We've had a lot of good changes in the roster and we had a great opening match and pre-season. I think it's our year.
soccerly: Recent events in the Ukraine have led to an upsurge of demands to use soccer to exert political influence. What is your view on using soccer as a method for encouraging nations to behave better?
Congressman Reichert: Anything that occurs in the international arena has a chance to encourage international relations, so if we have an opportunity to send a diplomatic message for the right reasons, I think it can be useful. However, I don't believe we should overly politicize sports as it often penalizes people who are not at all involved in whatever the conflict is – usually the athletes or the fans.
soccerly: Recently soccer fans in MLS have taken to waiving the gay rights multi-colored flag. Does this show that soccer fans can promote tolerance?
Congressman Reichert: It's a public arena and Americans have the right to freedom of expression. They are taking advantage of those rights.
soccerly: While this dovetails with MLS' own Respect and Tolerance campaigns, is there a downside to it that it brings politics to the stadium?
Congressman Reichert: As I mentioned earlier, we should be extremely careful how we bring politics to the stadium. Respect and tolerance are important, but we must make sure we don't negatively impact the game or the athletes or the sport. Soccer has a huge capacity to bringing diverse communities, and even nations, together. So, we must be careful we don't endanger that and end up dividing people instead.
soccerly: There is a perception, (right or wrong) that soccer is more popular among Democrat voters than the Republican, what would your view be?
Congressman Reichert: I think soccer is an equal opportunity sport; it's a game for everyone. And when you're a soccer fan, you're just a fan. There are no political labels.
soccerly: Who will win MLS Cup?
Congressman Reichert: The Sounders, of course.
soccerly: Who will win the World Cup?
Congressman Reichert: I'd love to see the USA make it out of the Group of Death and have a true Cinderella Story. But if I were a betting man, I'd probably lean towards Brazil. They have the home field advantage and they've been the only ones to beat Spain in the finals of an international competition. And considering how well Spain's played over the last four years, that's saying something. That being said, it's the World Cup. Anything can happen.
About the U.S. Soccer Foundation
The U.S. Soccer Foundation is a recognized leader in sports-based youth development programs for children in underserved, urban communities. Since its founding in 1994, the organization has provided more than $60 million in funding to create and sustain innovative programs across all 50 states and the District of Columbia.
Proven to deliver positive health and social outcomes, the Foundation's affordable initiatives offer safe environments in which both boys and girls thrive. Headquartered in Washington, D.C., the U.S. Soccer Foundation is a 501(c)(3) organization. Visit http://www.ussoccerfoundation.org to learn more.
04/30/2016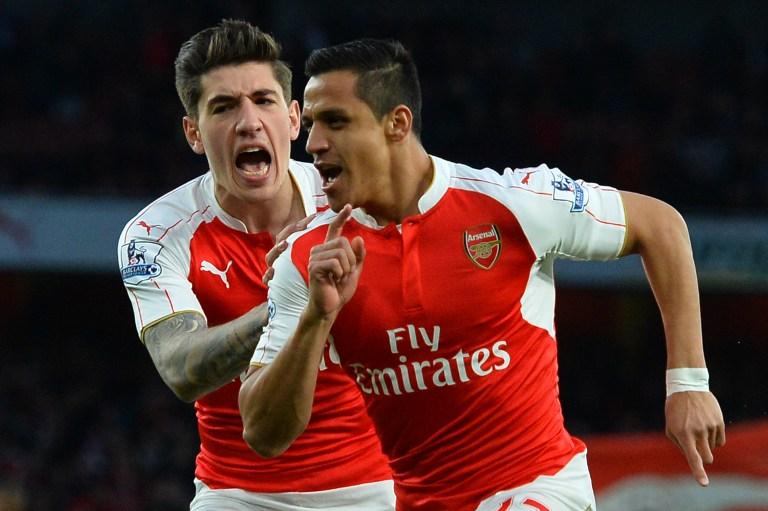 | | | | | | | |
| --- | --- | --- | --- | --- | --- | --- |
| | | | 6 | | | |
| | | | | | | |
| --- | --- | --- | --- | --- | --- | --- |
| | | | 3 | | | |
04/26/2016