Don Garber interview with Soccerly editor Steve Clare
Exclusive Interview with MLS Commissioner Don Garber- Part 1
03/25/2014
"THE DON GARBER INTERVIEW - PART 1"
Soccerly: We are two weeks into the season and there has been incredibly good news and incredibly bad news and I want to start by asking you about the good news…
Don Garber: I've always liked bad news first (laughs). What's the bad news?
Soccerly: The bad news was obviously the results this week -- we'll start there then. It seems to the more optimistic that MLS are getting closer to being able to beat the Mexican League. Would it be your view that the events of this past week show that progress is still being made?
DG: You know, you can't look at a series of games as an indicator of final position for any sports team; anything can happen in any given game day. We are making progress but we need to continue to make more progress. We were disappointed by this weekend's and this week's results. It's sort of a wake up call that a couple of things need to happen.
One is we need to be more focused on rounding out the strength of our rosters, as opposed to going after just either the top or the bottom. We need to have strength from the bottom all the way to the top and then back down again, but the schedule doesn't help and that is the wild card in all of this.
For the Galaxy, their first game against Tijuana was their second game they've had all year and Tijuana is in full form and then they go down and obviously they don't have a good result. I don't know that we'll ever be able to change that when we play the schedule that we do, but we should continue to try to influence CONCACAF to the extent that we can because it's in everybody's best interest to have a fair competition where both teams are at full strength.
Soccerly: Regarding the schedule, is the focus on changing CONCACAF rather than changing things here?
DG: You guys have seen the last number of weeks. It is a virtual impossibility for us to play games in this country and in Canada in February. If we had changed the schedule for this year we would not have been able to play games. We had temperatures that were below zero, we had many feet of snow in most of our markets. It is impossible, so we have to hope that we could influence CONCACAF.
We accept and we understand that we are the outlier, and that we are playing at a different schedule. I think it's in everybody's best interest- including Liga MX- to have the fairest possible competition and we'll continue to look at it over time. Nothing is going to happen in the short term on either side, that's for sure.
"We accept and we understand that we are the outlier, that we are playing at a different schedule, but I think it's in everybody's best interest including League MX to have the fairest possible competition ."
Soccerly: What was your reaction when you saw the squad that San Jose had put out?

DG: I was in Los Angeles, unfortunately I didn't see any of the games. I found out about all of them when I went on Soccerly or I went on Twitter and got the scores. I think you've got to hope that when you get to penalty kicks you could win.
The Galaxy were right there at the end. I was probably most disappointed with the result where Sporting Kansas City really got walloped, and that was the one that sort of disappointed me the most. But we could've ended up winning with penalty kicks (with San Jose), and if we had one more goal in Tijuana the other night
we could've won.
Soccerly: But specifically San Jose put out almost a second team, when you saw that lineup what was your reaction?
DG: I didn't really have one. The teams have got to make the decisions that are in their best interests.
Soccerly: Now moving on to the good news that have happened over the last two weeks and I'm talking about the viewing figures for the opening Seattle-Sporting game. I have this number, nearly 283 percent increase. First of all your reaction to that was obviously positive. Did it in any way affect the ongoing negotiations about a contract?
DG: No, not at all. We don't look at ratings on a week-by-week basis and neither do our television partners. You've got to look at trends over time. We are a young business and a young league. Broadcasters are big believers in MLS and the sport in this country. We had a huge audience in Canada, that was the second- or third-largest viewership of an MLS game ever - that's probably the biggest story that we…


Soccerly: For the second game?
DG: It was a massive audience. I don't get too excited about the good news because you can have a bad game, you can have ratings where you're struggling one week or the other, and I try not to get too excited because I don't want to be disappointed if something doesn't turn out that well. I look at it on a long period of
time.
Soccerly: Having said that, I want to ask you about a piece of news yesterday that surely you were excited about: the unveiling of the New York City logo. On the long path that this has been, is that one of the highlights so far?
DG: I don't think so. Again the highlight is having strong attendance, strong television ratings, lots of buzz, a very, very powerful breakthrough preseason where we had some tremendous signings throughout the league. We had lots of anticipation leading up to the start of the season.
We had a handful of big stories in a number of our markets. That in its totality is what gets me excited. I loved going to the event. I think they have a fantastic logo. I want to see NYFC continue to make momentum as they lead towards their inaugural season next year, but the big news and the big stories working together is what gets me excited as opposed to any individual occurrence.
Soccerly: Well, not only that one, but there was a big piece of news in the sport yesterday from Seattle about the Sounders now becoming independent from the Seahawks. What was your view on that?
DG: You know, these are decisions that individual owners have to make on their own. There has been great partnership between the Seahawks and the Sounders; they still are an owner of the club, that hasn't changed. The team will still play in CenturyLink Field, that hasn't changed. What this really was, was is an indication of growth, that the Sounders want to take more responsibility and have the capability of taking on more of a roll of actually operating the team.
It really isn't that big of a story which is why that didn`t get much pick up. That's an incredible success story for professional sports anywhere in the world. This is a great indicator of not just what MLS has become - our success in Seattle - but also as an indicator that there is still a lot of opportunity for professional sports in America and Canada, so this is just one step of my view in the evolution of our business whether it is in Seattle or other places around the league.
Soccerly: So it was progress for the sport of soccer?
DG: Yes, for sure. I wasn't sure when they first launched that they were capable of operating the team on their own and they needed to share resources. But now they are pumping away on all cylinders and are capable of taking full responsibility for operating their club with 100 percent focus, without having to share any of that focus with any other brands or properties.
Soccerly: A lot of fans saw as the worst news for MLS on the off-season the Camilo thing. Greg Anderson at Vancouver called his contract bulletproof. Would you agree with that statement?
DG: Well, it was bulletproof. I mean it was a contract. I suppose that we could've taken it to FIFA and we could've forced Camilo to live up to it. It is very difficult when you have a player that doesn't want to honor a legal document, to try to force him to do stuff. Frankly, if somebody is not going to live up to a legal commitment, I don't want them in the league. So my disappointment there was just that it was a very dishonorable thing to do and it certainly doesn't look like it is going too well for him. I think that is a story when sometimes you have got to do the right thing and when you don't you pay a price for it.
Soccerly: But it is MLS' view that the contracts are cast-iron and he just broke the contract?
DG: It's not MLS' view, it's the law, and it's the court's view…
Soccerly: So you've got legal advise presumably to confirm that?
DG: Of course…
Soccerly: Do you think the league did enough to dissuade any future player from doing the same thing?
DG: You know, this is not exclusive to MLS, You are living in the global football world -- whether is Robin Van Persie or Fabregas or Gareth Bale, people decide that they want to leave and they force their club to sell them. He wanted to leave and we got $2 million in the sale, which was not a bad transaction. I think the club wanted to keep him because he certainly was productive, but when he decided to go, Queretaro was going to pay mightily for that right and had they not Camilo would have been back in MLS. It was very simple. He ended up leaving, would not come back and we sold him and that happens in many places around the world.
Soccerly: Would he be welcomed back?
DG: I'll reserve judgment on that.
Soccerly: Did it give you any personal satisfaction to see…
DG: No, I don't really spend much time thinking about it.
"frankly if somebody is not going to live up to a legal commitment, I don't want them in the league."
Soccerly: Moving to a bigger picture story. It's World Cup year and obviously you work for the league but you are a fan of the sport and you are as excited as the rest of us. You answered some questions before (in an Alaska Airlines interview) about the effect that the World Cup is going to have on MLS; one key point that you've made was that the key metrics are always better in August than they were on May. What do you think is the best-case scenario for the league in holding on to the more casual fan as a result of the World Cup?
DG: Well, stronger attendance, higher television ratings, more buzz and an increase on an overall interest in our league. That has happened consistently over the last number of World Cups in our country. World Cups give this massive wave of interest and then we've got to go catch that interest on the next wave and the wave behind it. We've been able to do that in the last dozen or so years and I hope we'll be able to do that this year as well.
Soccerly: One of the things that both Richard Fleming and John Strong, and I think yourself mentioned was the amount of non-American players who are at the World Cup that play in the league. How focused is the league on maximizing that aspect?
DG: That's a very good question. We expect to have 24 players on the World Cup rosters and only 12 of those players at the most will be MLS players or U.S.-based players. We have the ability of having a character of our league that gives us a point of difference, which is we are a league of players that come from over 60 countries and represent almost every major country in this region, and that's very valuable to us. So the better CONCACAF does in qualifying and the better they do in the tournament, the better it is for Major League Soccer because we've got so many players that come from this region that are not just playing for our national team, performing in the World Cup.
Soccerly: Now, many of your most loyal hardcore MLS fans are in a war against what we call Eurosnobs, a term you are very familiar with. How good would it be for those fans if it was Alvaro Saborío who would put England out of the World Cup?
DG: (laughs) I look forward to Saborío having a great World Cup.
Soccerly: But specifically beating and scoring against England?
DG: Well, I think that any time any of our players are performing at the highest level, that's good. But I'm not necessarily looking to alienate English players anymore that I'm looking to support Costa Rican, Honduran or U.S. players.
We're trying to be a league that represents the new America, an America that's made up of every country from around the world; an America that's so deeply connected to Canada and Mexico, and we are fortunate to have three Canadian teams. That dynamic gives us a point of difference that we're going to really continue to build on.
Soccerly: How much would it mean and how much would you use a picture of Ronaldo looking very frustrated because he can't beat Brad Evans?
DG: I certainly hope to see that. That obviously would be a terrific game and it'll bring enormous interest here in this country and hopefully our guys do well.
Soccerly: What is your greatest achievement so far as Commissioner?

DG: I don't think I have any personal achievements at all. If there is an achievement, it's a league achievement that has taken a product that over a dozen years ago had very few owners and almost no stadiums and half as many teams and has been able to capture the opportunity that this country and our neighbor in Canada have been able to provide.
That opportunity has allowed us to grow our ownership group, to build a lot of stadiums and to expand our league. It's those three things along with a continually improving quality of play that all of us in the league, both at the league office level and at the club level, should be proud of. I'm merely the bus driver, but there are a lot of people on the bus that are working hard and I feel very strongly about that.
Soccerly: What is the biggest frustration you have in your day-to-day job?
DG: It's also a good question. Every day has its great moments and frustrating moments, and part of it is that we still are an emerging business. We still are a league that is in its early stages - that while we've accomplished a lot, has its best days ahead, when you're running an emerging business (it) is no different.
You guys are launching Soccerly. You have challenges every day. You have some good moments. Last night's brand NYCFC event was a great moment and exciting. When you go to an opening, I went to four opening games in Seattle, Portland, Vancouver and LA, and they were great events, and those were uplifting. And then you get back and you have to deal with the day-to-day of fighting the fight, and while I wouldn't call it frustrating, it is enormously challenging.
In Part 2 of the interview to be published next week Commissioner Garber answers questions on his relationship with the ordinary fan, the emotion he feels when seeing large tifo unveiled, his evolving friendship with David Beckham, Merritt Paulson and his tweets and what he'd do if he knew the next winner of the World Cup.
"I don't know if I personally have any personal relationship with the ordinary fan, to be fair. You know I'm a figure head, as long as I have 1 vote more that 50% approval rating I'm in good shape. I don't expect in any way that I'll be winning popularity contests, you just have to go on my twitter feed to get a sense of that"
04/30/2016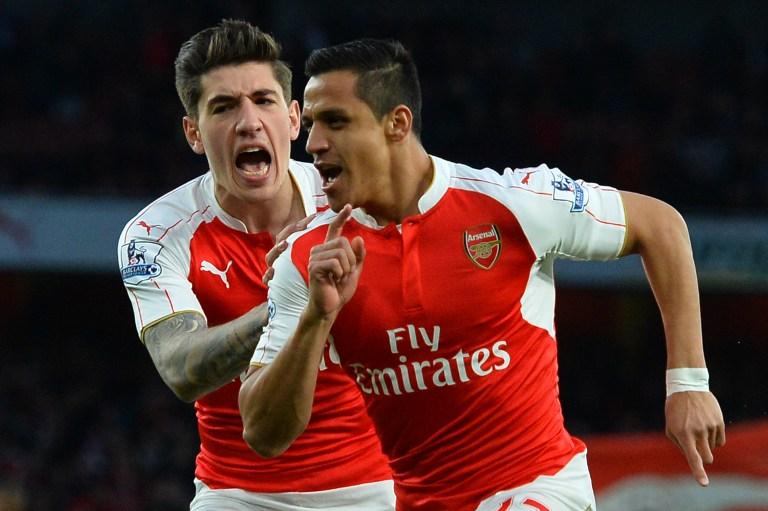 | | | | | | | |
| --- | --- | --- | --- | --- | --- | --- |
| | | | 6 | | | |
| | | | | | | |
| --- | --- | --- | --- | --- | --- | --- |
| | | | 3 | | | |
04/26/2016