We're halfway through the round of 16 in the Champions League, and this week, PSG, Bayern Munich, Barcelona and Atletico Madrid secured their place in the quarter-finals. For the most part these results were predictable, but there were a few key components that transpired this week.
What We Learned In This Week's Champions League Ties
03/13/2014
We're halfway through the round of 16 in the UEFA Champions League, and this week PSG, Bayern Munich, Barcelona and Atletico Madrid secured their place in the quarter-finals. For the most part these results were predictable, but there were a few key components that transpired this week.
Here are four conclusions from the first batch of Champions League ties:
Messi still the catalyst in Barcelona's Champions League quest
The best player in the competition came to the rescue again. It's unsure as to whether Manchester City had the gusto to score three times at the Camp Nou, but apart from Lionel Messi's contributions Barcelona themselves struggled in the final third. While there were standout performances from Jordi Alba, Javier Mascherano and Andres Iniesta, at times Messi was unplayable.
Messi's overall play was sublime: here, he nonchalantly evaded challenges with his runs from deep. The Argentine created clear-cut chances for Xavi on two occasions and Neymar, but neither of his teammates were capable of beating Joe Hart. His determination and willingness to influence Barcelona forward was displayed when he harried his compatriot Sergio Agüero towards the edge of his box to win possession, and quickly turn defense into attack.
Likewise, Messi's threat on goal was the difference. He provided the warning signs earlier on when he drove into space to flash his shot wide of the net, and easily brushed off Joleon Lescott before seeing his shot bounce off the post. It appeared to be one of those nights for Messi. But in the 67th minute, the Argentine recorded his 67th Champions League goal, with a cool finish past Joe Hart.
Barcelona, however, have displayed signs of decline over the past two seasons. In fairness, other European sides have vastly improved, whereas the departure of Pep Guardiola has seen slight modifications regarding the way the Catalan side plays. In the second leg, the lack of a direct attacker was evident, thus required due to City's vulnerable high-line. Ultimately, Gerardo Martino's men lacked variety in attack, and were quite predictable in possession – without runners making diagonal runs behind the defense Messi receives minimal space in central areas.
In the past, Barcelona's success can be contributed to how the wide players were utilized. They always aimed to get behind the back line and make diagonal runs towards goal, thus employing pressure on the opponents defense and freeing space for Messi to thrive. Here, we saw why Pep was keen on playing in this manner. Barcelona didn't aim to get runners behind City's back line and majority of their play was in front of the away side.
Martino will be heavily critiqued throughout the latter stages of the competition, and he'll need to display his tactical prowess, as Barcelona will encounter a sterner test in the quarter-finals. At the moment, Barcelona don't look capable of claiming their third European crown in six-years, but with Messi playing at his best anything is possible.
He makes the difference.
Manchester City's European dilemma
The biggest regret Manchester City will have towards the end of the season was their lack of fight in the first leg against Barcelona.
And while the media may label their timid performance as the downfall to their Champions League campaign, it's clear other factors contributed to their round of 16 exit. City, though, made gradual progress this year by ending their group-stage demons by advancing to the knockout rounds, albeit at the expense of a favorable draw owing to manager Manuel Pellegrini's misunderstanding of the rules.
Over the two legs, the likes of Vincent Kompany, David Silva and Fernandinho showcased their ability to play at this level, but similar to Roberto Mancini's era, it seems that players in the squad aren't equipped for European nights, and it's evident that the club will need to spend more if they intend on being classified as an elite side.
City's summer spending added depth to a thin squad of top talent, and while it may prove beneficial domestically, Pellegrini didn't address the issues that hindered his side's chances in Europe. Also, the recurring injuries of Stevan Jovetic and Sergio Aguero doesn't help City, as both players provide flexibility to City's attack.
In Mancini's final season at the Etihad, he constantly complained that City's poor transfer activity led to their inability to retain the Premier League title. That summer a top-class center back and defensive midfielder were required, and neither was coveted upon Pellegrini's arrival – yes, City's naivety haunted them once again.
While Kompany displayed why he's one of Europe's top centre-backs, his partners in both legs – as they've done all season – played significant roles in City's downfall. Although Martin Demichelis was exceptional in the first leg, his sending off – courtesy of Jesus Navas' mistake – allowed Barcelona to score two away goals at the Etihad. Joleon Lescott replaced the Argentine, but his lack of games this season proved costly, as he was unable to cope with Messi's threat, as the four-time Ballon d'Or winner constantly tormented the centre back.
This was also an opportunity for Yaya Toure to showcase his worth on Europe's biggest stage, and once again he proved that City must go in an alternate direction or limit his role if they intend on succeeding in the future. Toure was constantly bypassed in midfield over both legs, and rarely influenced the match from an attacking perspective. The Ivorian can still prove useful in an attacking sense, while Fernandinho's energy as a box-to-box midfielder – like during his days at Shakhtar Donetsk – would be beneficial further forward; however, a competent holding midfielder is required if City intend on challenging for top honours with the midfield at their disposal.
City are slowly heading in the right direction, but they'll need to address these two areas over the summer if they intend on establishing themselves as a legitimate European contender.
Pep Guardiola could be Bayern Munich's worst enemy
Bayern Munich survived a late scare at the Allianz Arena, and prevented another shock home defeat against Arsenal. It was a rather languid performance from the home side, as they looked to defend their two away goals and nearly paid the consequences against a confident Arsenal side.
Bayern prevailed, and if they do go on to retain their Champions League title, once again this match will prove to be irrelevant. Nevertheless, it was a complacent, nervy second leg in which the current treble-winners were poor by their standards. The last time Bayern was held to one goal was early November, and here their solitary goal was down to a defensive error, opposed to a well-thought out tactical plan and attack.
Alex-Oxlade Chamberlain posed problems with his direct running, as he tortured Bayern's high-line and confidently evaded challenges when Bayern's midfield aimed to get back into position. Likewise, Per Mertesacker and Laurent Koscielny produced another remarkable performance as they coped with Bayern's threat from wide areas.
Bayern, on the other hand, lacked guile and conviction in the attacking third. Pep Guardiola encouraged his side to overload wide areas – this was logical based on Mesut Ozil and Santi Cazorla's unwillingness to track back, but cohesion and fluidity in the final third was non-existent. Bayern's front four endured disappointing outings as Mario Mandzukic, Arjen Robben and Franck Ribery failed to win their individual battles, while Mario Gotze rarely tested Arsenal between the lines, as he constantly drifted into wide areas.
In fairness, much of Bayern's inability to perform is down to Arsenal's impressive display. Arsenal has often got the best out of Guardiola since his arrival on the European scene, but the Spaniard's team selection was also peculiar.
The decision to leave Thomas Muller – last season's Champions League standout performer – and Toni Kroos out of the starting line up raised a few eyebrows. Kroos eventually came into the match and ensured that Bayern retained possession, but his exclusion could've proved costly had Arsenal been clinical in the final third. Muller offers mobility as the lone striker, and his performance against Manchester City at the Etihad exemplified the threat he poses, along with his ability to score goals in big games.
Guardiola's downfall at Barcelona was his eagerness to constantly modify his tactics, and while this isn't necessarily a bad thing, too much change could prove costly. At Bayern, Guardiola has an abundance of options to choose from, and the likelihood of poor personnel decisions could occur. Guardiola isn't the type of manager to stick with what works, he constantly modifies his approach in terms of his opponent's strengths and weaknesses, opposed to relying on his best XI.
Bayern are undoubtedly the best side in Europe heading into the latter stages of this competition, but Guardiola's incessant tinkering could hinder their chance of being the first team in the Champions League era to retain world football's top honor.
Goodbye Milan
Since their last triumph in 2007, AC Milan has failed to return to the Champions League semi-finals. The Rossoneri have come up short against Barcelona and three different English sides over the past seven years, and their exit to Atletico Madrid may be their last involvement for some time.
By no means were Milan favorites to claim European glory, and frankly it's an indictment on their group as to how they even made it into the knockout round. The quality throughout the squad is poor, whereas Mario Balotelli's Champions League performances continue to be underwhelming.
This wasn't another historic Milan turnaround; it was an eye-opener for Milan supporters worldwide. Although Kaka's equalizer at the Vicente Calderon injected a glimmer of hope, this Milan side possesses too many frailties throughout their XI.
Diego Costa effortlessly ran through Milan's back line on several occasions, dropping deep to receive the ball and link play, whilst turning quickly and charging into space. Likewise, when Atletico pressed higher up the pitch, the defence and midfield were shell-shocked – look no further than the buildup to Costa's opener when Michael Essien easily conceded possession.
Unfortunately it doesn't get better as their midfield lacks creativity and dynamism. Michael Essien and Nigel de Jong don't offer guile in the final third and they couldn't negate Atletico's threat in central areas, as Gabi, in particular, dictated the tempo of the match. And then there's the attack – Adel Taarabt and Kaka direct threat when they're in possession isn't enough at this level, whereas Balotelli continues to display why he's better off playing behind a striker, opposed to leading the line.
The issues within the squad are evident, and the most bizarre feat of this season was the decision to appoint former Milan playmaker, Clarence Seedorf, as full-time manager of the club. Seedorf, a man with no coaching experience was handed a job to resurrect Milan from their putrid start to the season, but in hindsight holds a negative record – and as shown no signs of progression, thus far.
Milan currently sit 11th in Serie A, 20 points behind Napoli for the final Champions League spot with 11 games to play. The seven-time European champions are set to miss a European competition for the first time since 1997-98, which is indicative on the route the club is taking.
This could be a long-term absence for Milan in Europe's most prestigious competition, so it's only fair that they're issued a heart-felt goodbye.
| | | | | | | |
| --- | --- | --- | --- | --- | --- | --- |
| | | | 32 | | | |
04/30/2016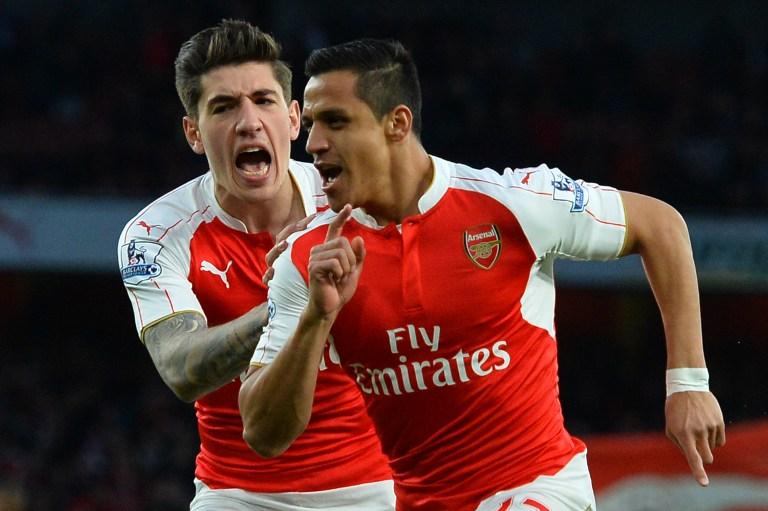 | | | | | | | |
| --- | --- | --- | --- | --- | --- | --- |
| | | | 6 | | | |
| | | | | | | |
| --- | --- | --- | --- | --- | --- | --- |
| | | | 3 | | | |
04/26/2016