Quotes and numbers from RSL's 2-1 victory over the Portland Timbers
Beckerman: 'They're going to have to put Chad Marshall on Joao next time'
08/17/2014
Real Salt Lake defeated the Seattle Sounders FC 2-1 on Saturday afternoon to take over the Western Conference lead. Below is a short summary of the encounter and post game reactions from coaches and players.
Joao Plata, Major League Soccer's shortest player, scored the first goal of the match on a header in the 53rd minute. Luke Mulholland's free kick from the left edge of the box to the far post drifted over Seattle midfielder Lamar Neagle. The 5'2" Plata headed the ball past keeper Stefan Frei and 1-0 RSL advantage.
In the 57th minute, the Seattle defense made a poor clearance out of the 18-yard box. Luis Gil made a short pass between two Seattle defenders to Mulholland inside the penalty area. Seattle midfielder Osvaldo Alonso and Mulholland both raced for possession. Alonso's last touch rolled into his own net to double RSL's lead.
Forward Chad Barrett reduced the home side's edge to one with a tally in the 72nd minute. The Sounders had several chance to tie in the late stages of the game, but failed to score the tying goal.
Seattle played without striker Obafemini Martins, who sat out due to a red card suspension. Midfielder Marco Pappa was held out of the lineup after suffering a slight hamstring pull.
By the numbers
- With the win, Real Salt Lake's unbeaten in their last six matches (4-0-2).
- Seattle's lost its last three road games.
- Barrett's goal was the first goal allowed by RSL keeper Nick Rimando in 285 minutes.
- RSL and Sporting KC (42 points in 24 games ) hold a one point lead over the Sounders (41 points in 22 games) in the Supporters' Shield standings.
They said it:
On Plata's goal
Jeff Cassar, RSL Head Coach: "It was an excellent ball from Luke [Mulholland], and an excellent finish from Joao [Plata]. We were knocking on the door, and we felt that we were going to get stronger as the game went on, and we did."
Kyler Beckerman, RSL Midfielder: "I couldn't believe it was him again. He can score goals from any way and he has shown that this year. Left foot, right foot, and now with his head. He's a special player...They're going to have to put Chad Marshall on Joao next time we play."
Chris Wingerst, RSL Defender: "But he's an absolute monster. I mean he's scoring on headers now. He's holding the ball up against Chad Marshall. I mean, that is incredible at times. He's running these guys into the corner against guys who are playing it fast. Guys like Yedlin and whatever."
On Barrett's goal and missed chances to tie
Sigi Schmid, Sounders FC Head Coach: "I think there were a lot of people involved in the goal. Dempsey had a shot, Rimando made a big save. Andy (Rose) had a header come off the post, and then Barrett cleaned it up, but that's the effect we expect of him...We had chances in the second half as well. We had a couple of good looks – the one that Barrett just puts it across the box and so forth. I think when you consider everything: us having to travel, the amount of games we've played, and for us to come back from 2-0 to 2-1 and then continue to put chances forward, I thought it was a good character showing from the team."
Andy Rose, Sounders FC Midfielder: "He's a brilliant player. He can certainly be a starter in this league...I think his biggest asset for us is just he's a great soccer mind really. He can bring other guys in, he can turn, can shoot, can finish. He's definitely a huge part of the team."
On the importance of the victory over Seattle
Nick Rimando, RSL Goalkeeper: "It's a game that we wanted to win, but not a must win. There's lots of games left. I think we're striving at the right time and we focused on this game and kind of just improving from the last."
Kyle Beckerman: "We were nine points away from Seattle not too long ago, and now we're here and we have a home game where we can overtake them. We were really up for it. We felt that this was an opportunity that we earned."
On containing Clint Dempsey
Nick Rimando: "Whenever he got on the ball we get somebody in his face. Someone is stepping on his toes, and making sure if he's playing, he's playing backwards. But everybody did well in the back. Obviously they got one goal, but with the firepower they have, usually they're knocking a couple in the game, so it was good to get the victory especially in front of our fans."
Clint Dempsey, Sounders FC Midfielder: "I just think the game, being at 12:30, takes a lot out of both teams. The heat and everything, it's going to be a slow tempo game. For us, coming here and dealing with the altitude, we tried to manage that first half so we could make a push in the second. Obviously, you don't want to concede two goals, but we tried to fight back, but at the end of the day, we didn't have enough to make it happen."
04/30/2016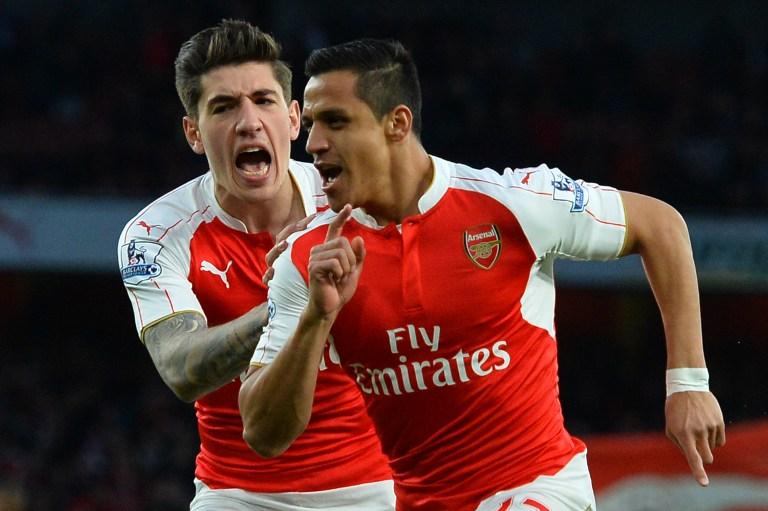 | | | | | | | |
| --- | --- | --- | --- | --- | --- | --- |
| | | | 6 | | | |
| | | | | | | |
| --- | --- | --- | --- | --- | --- | --- |
| | | | 3 | | | |
04/26/2016