Schmid tries to explain 5-0 loss in New England
Brad Evans: I'm not really sure what happened
05/12/2014
The New England Revolution (5-3-2) thrashed the Sounders (7-3-1) 5-0 to end Seattle's six-match unbeaten run and five-game winning streak. Below is a short summary of the blowout and post-match quotes from both sides.
The Revs' opposition has failed to score a goal this year at Gillette Stadium. New England scored four goals in the first half and added another tally on Chad Marshall's own goal one minute into the second stanza. Diego Fagundez scored twice, while Patrick Mullins and Teal Bunbury accounted for the other two goals.


It was Mullins second goal in successive weekends.
Despite the loss, Seattle remain atop the Western Conference, and hold a two-point edge over second place Real Salt Lake who won 5-2 in Houston.

New England's tied with Kansas City for the lead in the Eastern Conference standings.
SEATTLE BY THE NUMBERS
1. Seattle outshot New England 20-16.
2. The Revs have outscored their opponents 9-0 at home.
3. The Sounders held the edge in possession time 61%-39%.

4. Dempsey received credit for seven shots with none on-target.
5. Seattle's defeat to New England marked its first road loss of the year.
THEY SAID IT:
On stopping Seattle's attacking forwards Clint Dempsey and Obafemi Martins:
Jay Heaps, NE Revs head coach: "I think we tried to eliminate some of the service. But Dempsey and Martins can beat you in a lot of different ways. You can't say hey, stop it. We knew that they like going central. So we wanted to make sure that, we had numbers around those two guys and when they got the ball we had to get pressure to it immediately."
Clint Dempsey, Sounders FC forward: "I think you just try to create good looks. Sometimes you have a shot there, it might get deflected and you see someone else is open, you might try to find them. But at the same time, I think some days go for you, some days don't. Today just seemed like it wasn't one of our days."
Sigi Schmid, Sounders FC head coach: "There were a couple of times where I thought we had good looks and good shots. If (Obafemi Martins) scores that header early, maybe things change. We know we're going to lose some games this year, but I thought we threw too many people forward, left ourselves exposed for the counter."
On New England's strategy to exploit Seattle's defense:
Diego Fagundez, NE Revs midfielder: "We watched video on all this and I knew (DeAndre Yedlin) would go up a lot and I knew there was going to be space. I took advantage of that and they got punished for it."

Brad Evans, Sounders FC defender: "I'm not really sure what happened: a couple of defensive errors and we were down 3-0. I'm not really sure. I feel like we have one of these games every single year where we get blown out, like last year in Colorado where we got crushed. There's no excuse, we said we were ready to go and a couple of defensive lapses put us on the back foot and now all we can do is prepare for San Jose."
On the parity in MLS:
Jay Heaps: "I think there is so much parity across the league. I think some teams right now, I don't think anyone has really separated. Seattle has certainly separated themselves points-wise. But, there are good teams not getting results that we have trouble playing, and there are teams getting results and getting points."
04/30/2016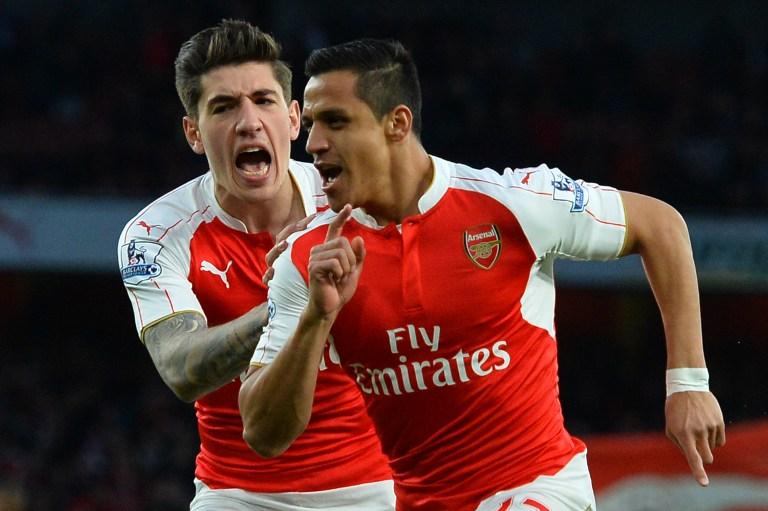 | | | | | | | |
| --- | --- | --- | --- | --- | --- | --- |
| | | | 6 | | | |
| | | | | | | |
| --- | --- | --- | --- | --- | --- | --- |
| | | | 3 | | | |
04/26/2016