Looking back at the Seattle Sounders' resounding 4-0 win over Real Salt Lake in a battle of the West's top teams.
Schmid: 'It was  No.1 vs. No. 2, and we wanted to show what we're made of.'
06/01/2014
SEATTLE--In a showdown between the top two MLS sides, the Sounders beat previously undefeated Real Salt Lake 4-0. Below is a short summary of the blowout and post-match quotes from both sides.
Seattle scored once in the first half and tallied three more goals in the second 45 minutes of play. Gonzalo Pineda converted a controversial penalty kick in the 42nd minute. Marco Pappa, Chad Barrett and Obafemi Martins were the other goal scorers for the home side.
Both teams were missing key starters due to World Cup call-ups and injuries. Clint Dempsey, De'Andre Yedlin, Nick Rimando and Kyle Beckerman all made the U.S. Men's National Team 23-man roster.
Alvaro Saborio suffered a fifth metatarsal fracture during practice with the Costa Rican national team. Joao Plata reinjured his left hamstring last week in the matchup against FC Dallas. Both forwards have scored six goals each for RSL.
By the numbers
- The loss snapped Real Salt Lake's 12-match unbeaten streak (6-0-6) and ended a 16-game unbeaten run dating back to last September.
- Marco Pappa's free kick goal was his first as a Sounder and first MLS tally since August 4, 2012, when he played for the Chicago Fire.
- Seattle recorded its fifth straight win at home.
- Despite the lopsided score, Real Salt Lake held a slight edge in possession (50.1% vs 49.9%).
They said it:
On stopping RSL' unbeaten streak
Sigi Schmid, Sounders FC Head Coach: "We talked about it before the game that we wanted to break the streak and keep the record from a couple of people.... It was mainly that we wanted to beat them. It was No. 1 vs. No. 2, and we wanted to show them what we're made of."
Jeff Cassar, RSL Head Coach: "It was a fantastic run that we went on, but I'm trying to make sure the team will react the same way I do - we have work to do and it's on to the next game."
Chad Barrett, Sounders FC Forward: "It feels great, especially when you're going against top of the table class. It's a chance for us to put some distance between us and second place."
On the penalty call against RSL
Jeff Attinella, RSL Goalkeeper: "I came out, called Tony (Beltran) off of it, thought I had it and then next thing I know I didn't. I tried to scramble and find the ball. I thought Aaron (Maund) did a good job of going shoulder to shoulder with him but obviously the ref thought differently and it definitely changed the game. It is what it is; you can't leave it up to a call. Maybe I should have gone through him but I thought I had the ball but who knows. Obviously he saw it better than I did."
Jeff Cassar: Obviously the PK call - I don't feel like it was a PK. Neither does Aaron. Any time you leave your feet, you leave it up to the referee to make that call. I think he was kind of going away from goal a little bit.
On Pappa's curling free kick score
Marco Pappa, Sounders FC Midfielder: "When I shoot it I want to put it in the net for sure. Scoring my first goal I felt a lot of confidence, which is a good thing. And I think it's also because of Fridays before game we train for free kicks, I think that had a part to do with it and those are the things that are important."
Sigi Schmid: "It was beautiful. We practice them all the time... this year we have a line of like nine guys wanting to take free kicks at practice and Ezra [Hendrickson, Sounders FC asst. coach] usually runs that for me. Today I turned to him and said, 'OK, who are my two?' And he said Pappa from the left and Neagle from the right."
04/30/2016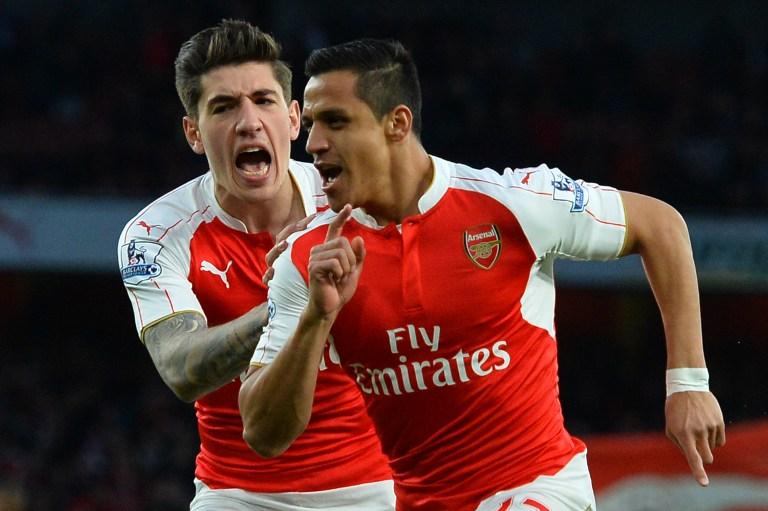 | | | | | | | |
| --- | --- | --- | --- | --- | --- | --- |
| | | | 6 | | | |
| | | | | | | |
| --- | --- | --- | --- | --- | --- | --- |
| | | | 3 | | | |
04/26/2016